Sounds Like Kevin Feige's Star Wars Won't Connect Much To The Galaxy As We Know It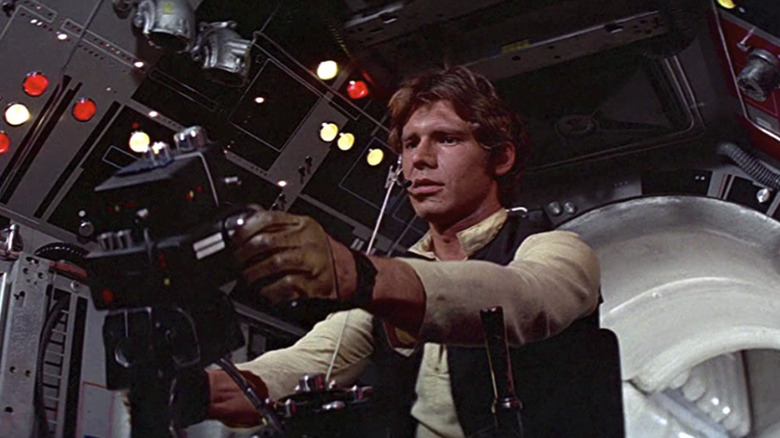 Lucasfilm
The future of the "Star Wars" franchise on the movie side of things remains very much mysterious at this moment in time. The Skywalker saga is over and done, several projects are in development, and several more have seemingly been scrapped, such as the David Benioff and D.B. Weiss trilogy. But Marvel Studios head Kevin Feige is producing a film set within a galaxy far, far away, with "Doctor Strange in the Multiverse of Madness" screenwriter Michael Waldron tackling the script. And while the writer can't say much, he has now offered an intriguing little update on the project.
Speaking with Variety, Waldron was asked about his mystery "Star Wars" movie. Naturally, at this stage in the process, he can't say much of anything. He expertly dodged our questions about it not all that long ago. But the "Loki" and "Rick and Morty" writer did offer just enough to raise some eyebrows in this particular interview. Here's what Waldron had to say about it:
"We're finally into it in earnest. I mean, I'm writing away. It's a lot of fun. I'm enjoying having the freedom on that to do something that's not necessarily a sequel or anything. It maybe has a little bit less of a — it just doesn't have a bunch of TV shows and movies that you're servicing on top of it, the way I did with 'Doctor Strange.' So it's nice. It feels like a different exercise."
Now that is a potentially compelling concept for fans of the franchise as it currently exists. If you're tired of everything connecting to the Skywalkers, and of the shows largely taking place on Tatooine when there is an entire galaxy to explore, it seems like Feige and Waldron are coming from a similar vantage point.
So, what is this going to be about?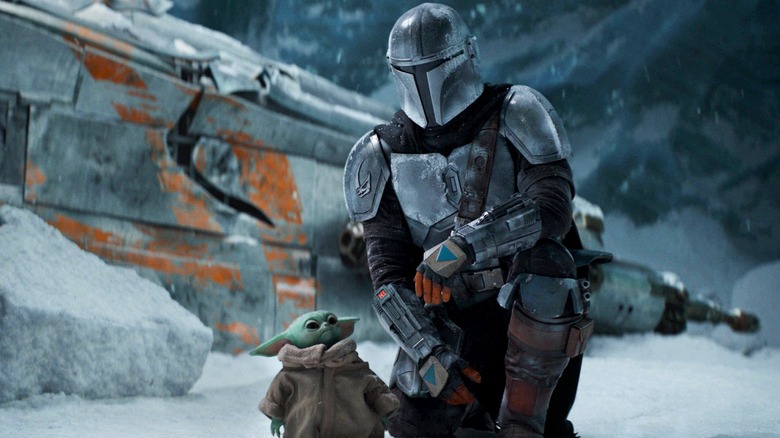 Lucasfilm
Shows like "The Mandalorian" and "The Book of Boba Fett" have helped give "Star Wars" new life in a new way, with big scale on the small screen. But TV still has its limitations and this franchise has always been especially cinematic. Not to mention that it is extremely expansive, as those who keep up with the novels, comics, video games, and everything the expanded universe has to offer will tell you. Yet, the movies haven't dipped too far outside of the comfortable sandbox up to this point. "Rogue One" was based on a couple of lines of text from the opening crawl of "A New Hope" and "Solo" gave us the Han Solo origin story whether we needed it or not. This galaxy is far bigger than all of that.
That having been said, it's encouraging to hear that this new film will seemingly be taking us somewhere new. Beyond that, it is almost impossible to speculate as to where Waldron is going with this. Are we going to follow brand new characters? Perhaps characters that have been introduced in other mediums? Are we going further back in the timeline? Into the future beyond "The Rise of Skywalker?" Anything now would be aimless speculation but that's part of the fun at this point in the game.
Beyond this movie, Taika Waititi ("Thor: Ragnarok") is set to direct another mysterious "Star Wars" movie, while Patty Jenkins' "Rogue Squadron" still seems to be in limbo, even though it remains dated for December 2023.
Feige and Waldron's untitled "Star Wars" movie does not yet have a release date set.