A Third Sicario Movie Has Been 'Written And Rewritten' According To Josh Brolin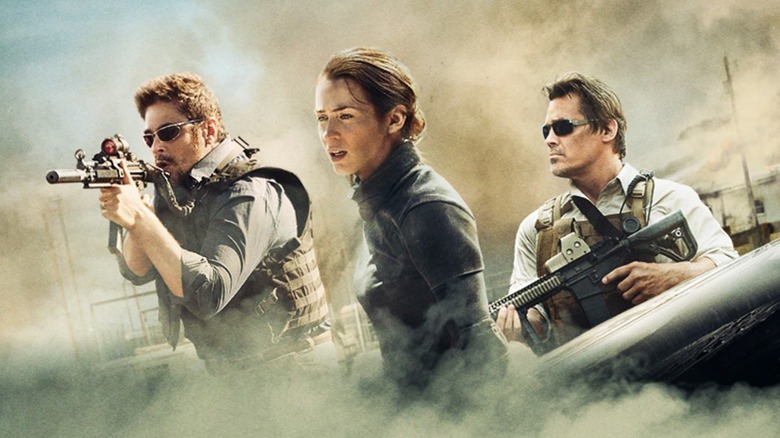 Lionsgate
Sometimes, a movie that does not at all seem like the beginning of a franchise manages to kick off a franchise anyway. Such was the case with director Denis Villeneuve's 2015 action/thriller "Sicario," which went on to become one of the most acclaimed films of that year, though it very much stood on its own two feet. Yet, it got a slightly less buzzy (though still quite entertaining, for my money) sequel in the form of 2018's "Sicario: Day of the Soldado." Now, star Josh Brolin reveals that a third movie may well be in the cards — if everything comes together just so.
The actor recently spoke with The Hollywood Reporter about his Prime Video series "Outer Range." During the course of the conversation, the topic turned to a potential third "Sicario" movie. Brolin revealed that a script has been written several times over and that the team is willing to do it, so long as it's on their terms.
"It's very much at the forefront of all of our minds. It's been written and it's been rewritten. So it's out there. We think it deserves a third one if we can make it in the way that we want to make it."
That whole "in the way we want to make it" bit is a bit ominous. Have they tried to get financing and has it come up short? Has the studio offered notes on the script that they don't like? As for who has written the script, it's worth noting that "Yellowstone" creator Taylor Sheridan penned both films, though the sequel was directed by Stefano Sollima.
Would this make sense from a business perspective?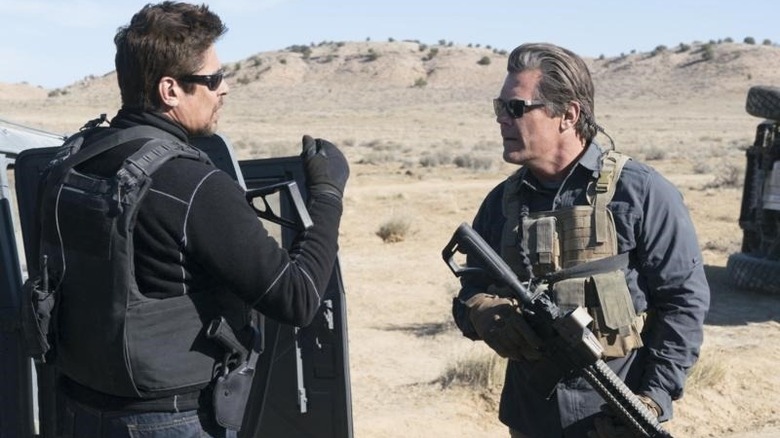 Lionsgate
Circling back to the whole unlikely franchise thing, "Sicario" was a critical darling of an action movie with an A-list cast led by Emily Blunt, Benicio Del Toro, and Brolin. Blunt didn't return for the sequel, nor did Villeneuve return to the director's chair. That certainly didn't help in terms of building buzz but, for what it's worth, both movies performed similarly from a financial perspective.
"Sicario" took in $84.3 million worldwide against a reported $30 million budget, whereas "Day of the Soldado" managed $76.3 million against a $35 million budget. That makes for a combined $160.6 million against $65 million in budgets (not accounting for marketing). That falls squarely in the "good but not great" camp and, perhaps after cable rights, streaming, international rights, and other revenue streams there was enough there to turn a profit.
Not that anyone asked me but what might generate enough proper interest in "Sicario 3" would be to get Blunt back on board alongside Del Toro and Brolin for a slightly more proper sequel to the original. Now, what seems extremely unlikely is getting Villeneuve back in the director's chair, which would absolutely get this project cooking, but he's going to be quite busy with "Dune: Part 2" for a while. Though Brolin will be as well, for that matter. Still, this is at least something that is floating out there in the Hollywood ether. We'll see if anything comes of it.