IMAX Teases An Ambitious Post-Blockbuster Future [CinemaCon 2022]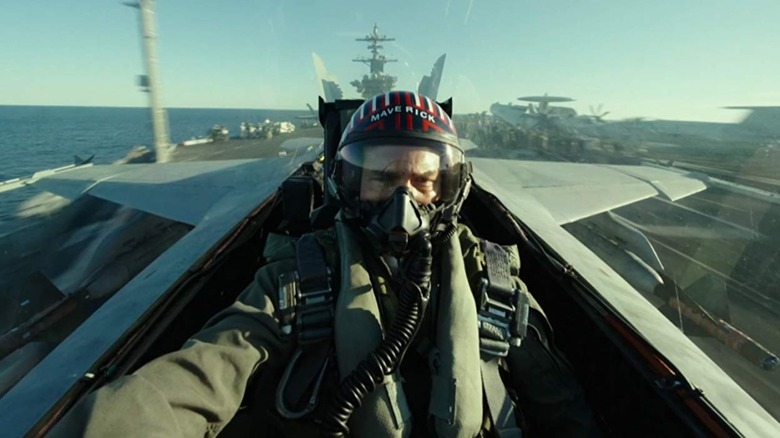 Paramount Pictures
CinemaCon is currently taking place in Las Vegas, and the industry convention is all about the future of, well, cinema. To that end, IMAX was present at the event this year and the company that has been a staple of the big-screen experience for decades teased what's to come in the future. And what does that future consist of, exactly? According to the company, they are moving into their so-called "third act" and it will be more "experiential" than what has come before, offering something beyond a typical night at the movies.
IMAX explained that the company's first act was documentaries, whereas the second act was blockbuster movies. And that phase has been quite successful, even in the post-pandemic blockbuster landscape. But this third act is going to involve more movies actually filmed in IMAX, not just movies presented in the premium format. To help make that happen, the company is building four new cameras to meet demand from the studio and filmmaker side of things. "People want to make memories, and IMAX is all about experience," the company stated during the presentation.
But what does it mean, in practice, for a company focused on presenting on-screen entertainment in a premium format to move beyond just screening blockbuster cinema?
The future is more than movies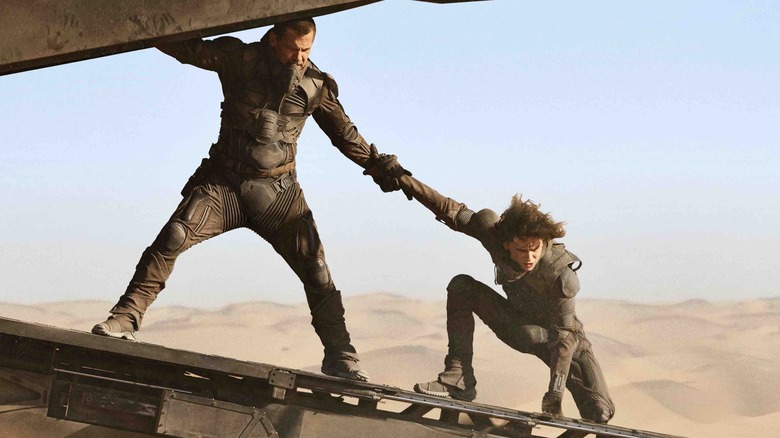 Warner Bros.
One of the most interesting things touted by the company during the presentation was the reveal that they are building a global, one-of-a-kind arena called IMAX Live. This was described as "a new creator platform," though few specific details were revealed at the time of the presentation.
Another key was expanding into live experiences, not just films. Though, for what it's worth, IMAX did showcase a sizzle reel that included footage from films such as "Dune," "Fantastic Beasts: The Secrets of Dumbledore," "Top Gun: Maverick," "Jurassic World: Dominion," "Doctor Strange in the Multiverse of Madness," and "The Batman." So they aren't getting out of the movie business by any means — just expanding into new territories.
As for these live experiences, it is promised that they will deliver low-latency, IMAX-worthy live experiences which will span three countries, with the promise that this will all soon be connected around the world. This commitment to live events will kick off in earnest this year as the company will be doing a dozen live events throughout 2022, with big names involved like Roger Waters, Rene Fleming, and Swedish House Mafia, in addition to CBS's premiere of "Survivor."
The big takeaway from all of this? IMAX is aiming to become an even bigger part of the entertainment landscape in general. That is no small thing and, if it pans out, it could provide unique revenue streams for movie theaters, which is most certainly a positive thing.