Sigourney Weaver's Sci-Fi Background Nearly Cost Her Galaxy Quest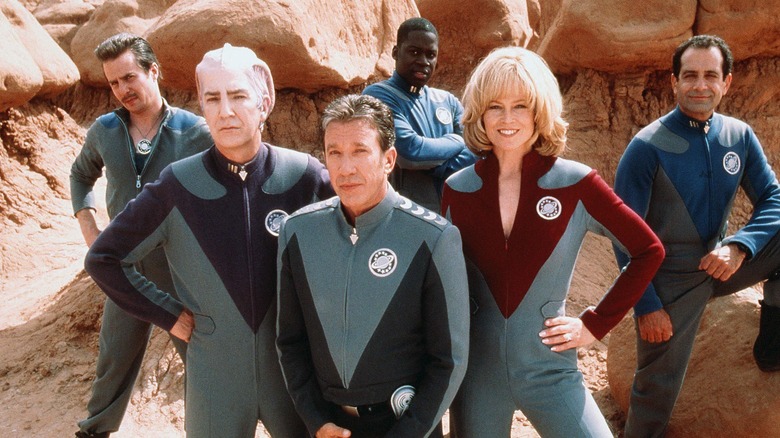 Dreamworks
"Galaxy Quest" is a film that manages to walk the tightrope between being a perfectly crafted satire of the sci-fi genre — particularly "Star Trek" — and a major love letter to the sci-fi genre. "Star Trek" fans even consider it an honorary "Trek" film, which goes to show how well it struck a chord with fans as well as general audiences. 
A large part of the film's appeal is its outstanding cast, which includes several actors who (either prior to "Galaxy Quest" or since) have played pivotal roles in sci-fi and fantasy franchises. Tim Allen voiced Buzz Lightyear in "Toy Story," and Alan Rickman went on to play Severus Snape in the "Harry Potter" franchise. Even Tony Shalhoub had a small role in "Men in Black."
But the crown jewel was Sigourney Weaver. Having starred as Ellen Ripley in the "Alien" movies, as well as playing Dana in the original "Ghostbusters," Weaver was the perfect fit for Gwen DeMarco/Lt. Tawny Madison. But believe it or not, her solid sci-fi credentials almost led to her not getting the part in "Galaxy Quest."
Never Give Up, Never Surrender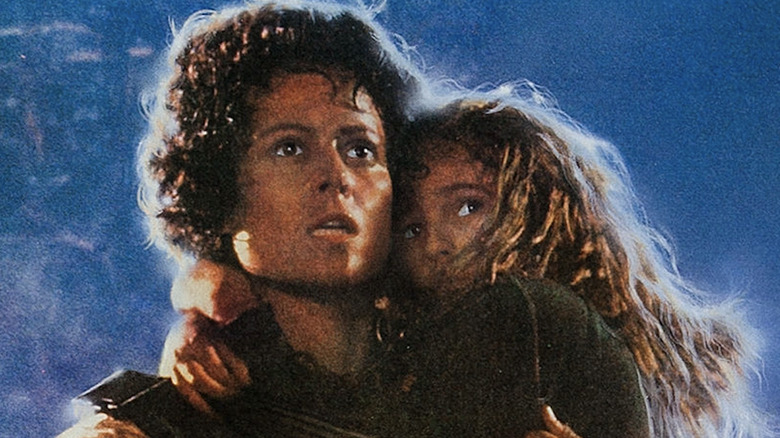 20th Century Fox
"Galaxy Quest" was originally set to be directed by Weaver's "Ghostbusters" co-star Harold Ramis, and he had more than a few requirements in mind — including that the main cast shouldn't contain any sci-fi veterans. This was a point of contention for Weaver, as she felt that her sci-fi experience gave her the tools to make the satire sharper; she further elaborated on this during an oral history of "Galaxy Quest" with The Hollywood Reporter:
"I had heard that Harold was directing a sci-fi movie but he didn't want anyone who had done sci-fi in the film ... Frankly, it's those of us who have done science fiction movies that know what is funny about the genre."
Ramis would ultimately end up departing "Galaxy Quest," but Weaver's desire to play Gwen didn't die down. Dean Parisot took over directing duties, Weaver was finally cast, and her performance ended up being one of the best parts of the film. My favorite moment has to be when she lampshades the fact that her character basically just repeated information that the computer already spat out: "Look, I have ONE job on this lousy ship! It's stupid, but I'm going to do it, okay?!"
'One job on this lousy ship'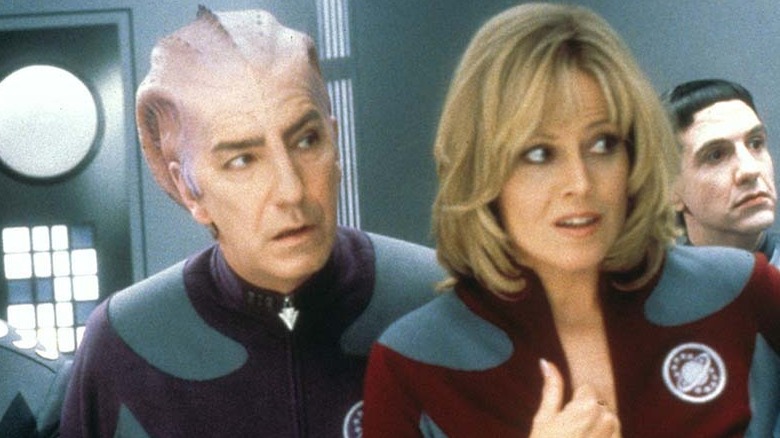 Dreamworks
Ironically, Weaver wasn't that big of a sci-fi fan before she was cast in the "Alien" role that propelled her to sci-fi royalty. During another oral history, this time with MTV, she confessed that outside of a few shows she never really cared for the genre — but that ultimately gave her perspective when playing Gwen.
"I liked 'The Twilight Zone,' that's as close as I ever got. I thought 'Flash Gordon' was stupid. I think 'Star Trek' happened and I missed it. I was in the theater, and then suddenly I did 'Alien.' Suddenly I was straddling two very different worlds ... But I just felt 'Galaxy Quest,' as a comedy, was such a love letter to all the insecure actors in the field who have done so many wonderful and somewhat under-appreciated projects, and even though 'Star Trek' is very popular, it was very ... specific."
Weaver has continued to be a major presence in the sci-fi genre, with appearances in "The Defenders" and "Avatar," and she's also set to reprise her role as Dr. Grace Augustine in the upcoming "Avatar" sequels. To paraphrase the words of Gwen DeMarco: she has a job to do, and even if it's not her cup of tea, she's going to do it.