Kevin Feige's Cinematic Universe Dreams All Started With Star Wars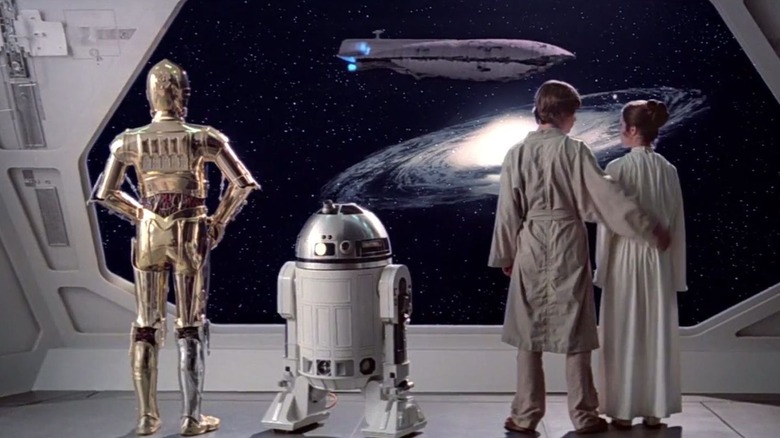 Lucasfilm
Star Wars and the Marvel Cinematic Universe have a few things in common besides serving as the most profitable intellectual properties under Disney's umbrella. Both film series have captured a generation's interest and also serve as a major force in pop culture. And both can trace their inception to one individual calling the shots: George Lucas served as the creative mind behind the original and prequel trilogies for "Star Wars," while super-producer Kevin Feige continues to guide the MCU's narrative path. 
In 2017, Vanity Fair held an extended conversation with Feige, along with actors and directors who worked in the Marvel Cinematic Universe. And during this conversation, Feige revealed that it was the original "Star Wars" trilogy that sparked his love for storytelling — and a love for mythologies that would eventually lead him to the caped and cowled characters of the Marvel Universe:
"I was obsessed with deep mythologies, mainly through Star Wars, and then the West End Games came out with a role-playing game, but didn't really have the discipline for it. The books were amazing because they went into so much more — a lot of what we know now of Star Wars."
 Ironically, comic books were not among those initial interests — though Feige would start his career working for Richard Donner, who launched the modern superhero movie with the first "Superman" film in 1978.
Can he fix it? Yes he can!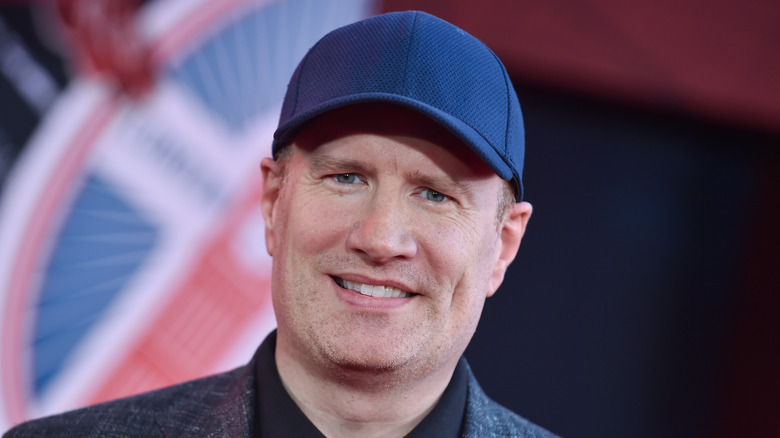 DFree/Shutterstock
Like any fanboy worth his salt, Feige would use his various action figures to act out his own stories. He'd turn to this method when he wasn't a fan of a film and ended up acting out the story that he'd preferred to see:
"That stuff I always loved, and I was playing with Star Wars figures in the backyard and making my own stories with those. One of my hobbies was to be disappointed with a sequel to a movie, and then make the next version of the movie in my head...After 'RoboCop 2,' I was like, 'I gotta fix it. I gotta come up with a better 'RoboCop 3." After 'Superman IV: The Quest for Peace,' 'I gotta do a better 'Superman V." After 'Star Trek V,' 'I got a better idea for 'Star Trek VI." I did have better ideas for all of them, but nobody was interested. So all of that was not dissimilar to what comics are in terms of that ongoing mythology and that sort of...Expanded universe.
As someone who literally wrote a whole "RoboCop" script for fun after being disappointed with the 2014 remake, I can completely relate to this impulse. It's also not hard to see where Feige's instinct for building out the vast mythology of the Marvel Cinematic Universe came from; this time around, he places the stories in the hands of filmmakers who can bring that mythology to life.
A fanboy at heart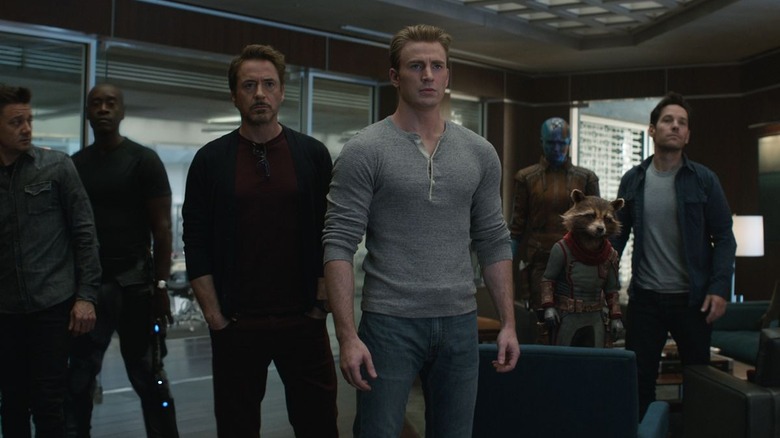 Marvel Studios
In the same interview, Evangeline Lilly compares Feige to J.J. Abrams (who would end up shepherding the "Star Wars" sequel trilogy) and Peter Jackson (who directed the "Lord of the Rings" trilogy and the "Hobbit" trilogy). Lilly noted that the three are uber-fans who grew up and get to live out their childhood dreams, and her words have proven to be extremely prophetic since Feige is set to produce a "Star Wars" movie. Details are sparse, other than the fact that the film will be written by Michael Waldron of "Loki" and "Doctor Strange in the Multiverse of Madness" fame, but given Feige's love of Star Wars, he will no doubt bring the same care that he did with the MCU (and his childhood action figure re-enactments) to a galaxy far, far away.