Eddie Murphy Will Play Parliament-Funkadelic Leader George Clinton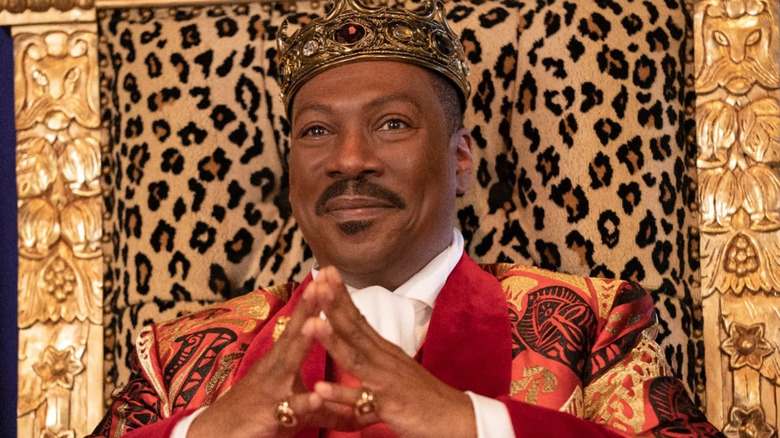 Prime Video
Eddie Murphy is in early talks to take on the role of Parliament-Funkadelic's George Clinton, according to Deadline. He'll serve as a producer along with John Davis and Catherine Davis through their Davis Entertainment. The rights are reportedly being negotiated with Clinton, after which writers will be sought. Murphy is, of course, a movie and comedy icon with roles in films like "The Nutty Professor," "Coming to America," "Beverly Hills Cop," "48 Hours," and the "Shrek" movies in which he voiced Donkey. 
It seems like a no-brainer for a character actor like Murphy to play a colorful music icon and performer like George Clinton, the Godfather of Funk, member of the Rock and Roll Hall of Fame, and a Grammy Lifetime Achievement Award-winner. Murphy is 20 years younger than Clinton, but this film will, according to the site, tell the story of his beginnings in North Carolina in the 1940s, the formation of both Parliament and Funkadelic, and how he influenced hip hop artists like Tupac Shakur, Dr. Dre, Snoop Dogg, and more. 
The Godfather of Funk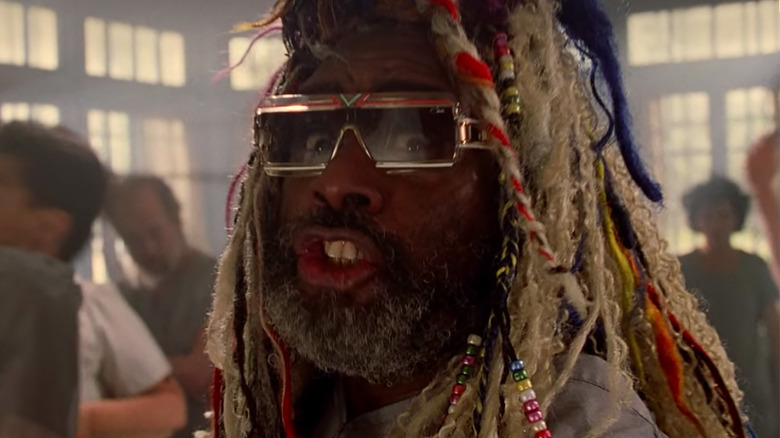 Paramount Pictures
Murphy is known for playing multiple roles in films like "Coming to America" and its sequel "Coming 2 America," "Norbit," "Vampire in Brooklyn" and more. He's used to wearing age makeup, so it is certainly possible for him to portray an older Clinton. Despite Murphy's ability to play understated roles as he did in the underappreciated but wonderful film "Mr. Church," big characters are his bread and butter. This sounds like a dream role for him, from Clinton's stage antics to his wild fashions. Honestly, it would also be fun to see Clinton have a cameo in the film, but a really "normal" one like a lawyer in a boring suit or something. 
Clinton has done quite a bit of acting work himself. He was the voice of King Quincy in "Trolls 2: World Tour," appeared in "The Bernie Mac Show," "Love Hurts," "Happily Ever After: Fairy Tales for Every Child," "Good Burger," and "Kuso," as well as a whole lot of appearances as himself.
Eddie Murphy has worked with Davis before on the Netflix film "Dolemite Is My Name," where he was nominated for a Critics Choice Award, a Golden Globe Award, and won an AAFCA Award, a Black Reel Award, and more. He has a three-picture deal with Amazon, and is set to begin production in the Netflix film "You People" with Jonah Hill, directed by Kenya Barris. He'll also reprise the role of Alex Foley in "Beverly Hills Cop 4" this summer.