Eraser: Reborn Trailer: The '90s Action Flick Gets A Reboot Without Schwarzenegger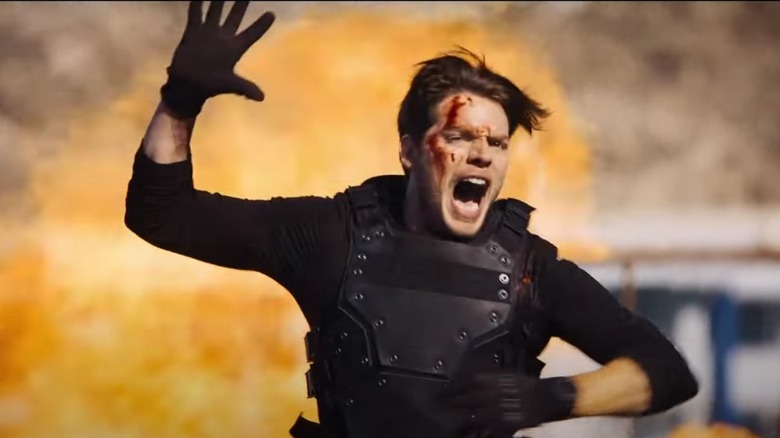 Warner Bros.
Hollywood absolutely loves a reboot, and even movies that people seem to care very little about are not immune to this phenomenon. Case in point: Warner Bros. is giving us a home video sequel to the kind-of-forgotten '90s Arnold Schwarzenegger action flick "Eraser" in the form of "Eraser: Reborn" this summer. 
Schwarzenegger is not along for the ride, but there is at least one hippo in the trailer, which is certainly something. Let's have a look-see.
Eraser: Reborn trailer
Dominic Sherwood ("Shadowhunters") leads the way as Mason Pollard in the reboot. The trailer very much has direct-to-DVD action movie vibes, no doubt about that. That said, it's not light on the action and there are one-liners to boot including, "Congratulations, you've just been erased." And yes, you'll care to notice there is a shot with a very angry hippo, which is certainly something you might not expect going into this. Director John Pogue seems to be doing a lot with relatively little here. For what it's worth, Pogue did helm "Deep Blue Sea 3," which was a surprising amount of fun. Maybe he can surprise us here.
The "Eraser: Reborn" synopsis reads as follows:
U.S. Marshal Mason Pollard specializes in "erasing" people – faking the deaths of high- risk witnesses. With the technological advances of the last 25 years, the game has upgraded, and it's just another day at the office when he's assigned to Rina Kimura, a crime boss' wife who's decided to turn state's evidence. As the two flee to Cape Town, South Africa, with a team of merciless assassins on their trail, Pollard discovers he's been set up. Double-crossed and fueled by adrenaline, he needs to be at the top of his game, or he'll be the one who's erased. Permanently.
Everything old is new again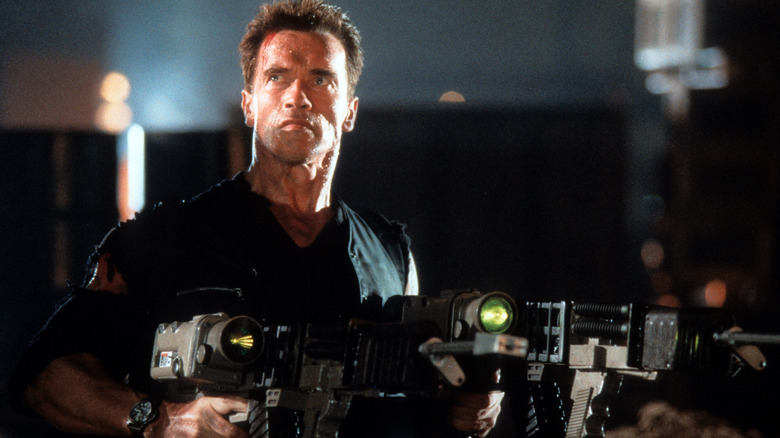 Warner Bros.
It's kind of remarkable that more than 25 years after "Eraser" hit theaters in 1996 that one of the lesser-discussed entries in Schwarzenegger's catalog is only just now getting revived. It speaks volumes about the state of the industry, as being able to attach some sort of familiar branding can provide an edge in a really crowded marketplace, or so the thinking goes. Whether or not that extends to direct-to-video legacy sequels remains to be seen.
The "Eraser: Reborn" cast also includes Jacky Lai ("V-Wars") as Rina Kimura, McKinley Belcher III ("Marriage Story") as Paul Whitlock, and Eddie Ramos ("Animal Kingdom") as Sugar Jax. Michael Weiss ("Jarhead3: The Siege") penned the screenplay.
"Eraser: Reborn" arrives on Digital, Blu-ray, and DVD on June 7, 2022.