Christina Ricci Boards Netflix's Wednesday Addams Series As Mysterious New Character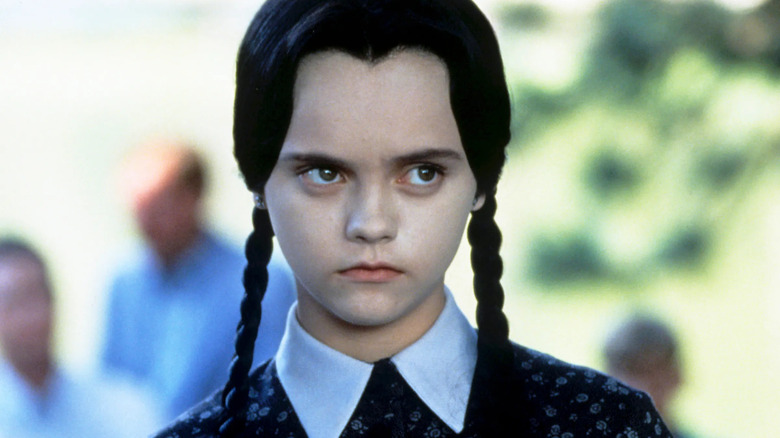 MGM
The Ricci Renaissance continues with an exciting new development: Christina Ricci is returning to the character that started it all, Wednesday Addams — just not in the way you might think. After all, it wouldn't be an Addams Family experience without a few surprises here and there! Since news of the upcoming Netflix series "Wednesday" was first announced, Addams Family fans have been grumbling about the possibility of bringing Ricci back to the role, a dream quickly dashed when Tim Burton's live-action series was confirmed to follow the childhood days of everyone's favorite budding psychopath.
Young scream queen Jenna Ortega ("Scream," "X") is set to fill the title role of Wednesday, which Ricci played in the 1900s Barry Sonenfeld-directed "The Addams Family" franchise. But just because the role of "Wednesday" is taken, doesn't mean there isn't plenty of room for Ricci. As Netflix confirmed via Twitter, "the magnificent Christina Ricci is joining the cast of the new Wednesday Addams series as an exciting new character *snap snap*."
yes, it's true, the magnificent Christina Ricci is joining the cast of the new Wednesday Addams series as an exciting new character *snap snap*

— Netflix Geeked (@NetflixGeeked) March 21, 2022
Details about Ricci's role are being kept under wraps, but she is confirmed to return in an entirely new role, rather than an older version of Wednesday. Ricci is reportedly a series regular and has been quietly working on "Wednesday" for weeks. Filming will continue, with the series slated to wrap in Romania at the end of the month.
Ricci returns to The Addams Family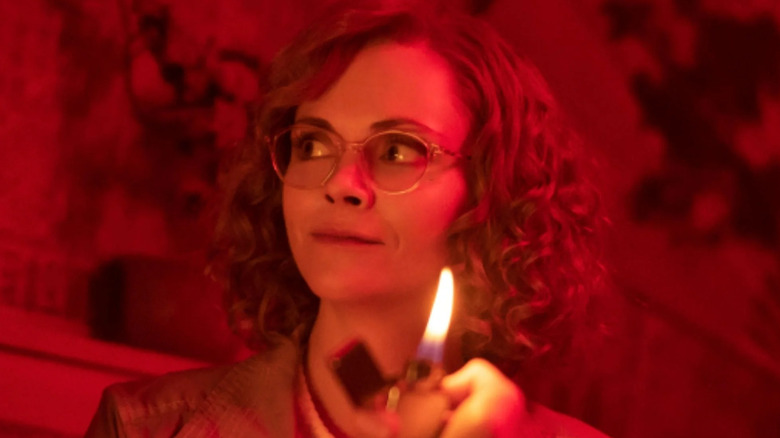 Showtime
Mystery role or not, the thought of Christina Ricci being anywhere near "Wednesday" is thrilling. Even if the show doesn't acknowledge her as Wednesday, Ricci sharing the screen with Ortega will be one of those spine-tingling generations-colliding moments because we know that it's two Wednesdays at once! Then there's all the potential of who she's actually playing. Ricci recently appeared in Showtime's breakout hit series "Yellowjackets" as a very different kind of crazy, proving there's no shortage of ways she can unsettle a massive audience. Who's to say what kind of fun she'll get up to in the new series, which a been described as a "sleuthing, supernaturally infused mystery." The eight-episode series follows "Wednesday's attempts to master her emerging psychic ability, thwart a monstrous killing spree that has terrorized the local town, and solve the supernatural mystery that embroiled her parents 25 years ago — all while navigating her new and very tangled relationships at Nevermore."
In addition to Ortega and Ricci, the series stars Catherine Zeta-Jones as matriarch Morticia Addams and Luis Guzmán as patriarch Gomez Addams. The series also features Hunter Doohan ("Your Honor"), Georgie Farmer ("Treadstone"), Moosa Mostafa ("Nativity Rocks!"), Emma Myers ("Girl in the Basement"), Naomi J. Ogawa ("Skylin3s"), Joy Sunday ("Dear White People"), Percy Hynes White ("The Gifted"), Thora Birch ("The Walking Dead"), Riki Lindhome ("Knives Out") and Jamie McShane ("Mank"). The dark coming-of-age comedy comes from "Smallville" creators Al Gough and Miles Millar and director Tim Burton.