Stephen King Calls This Director His Favorite Collaborator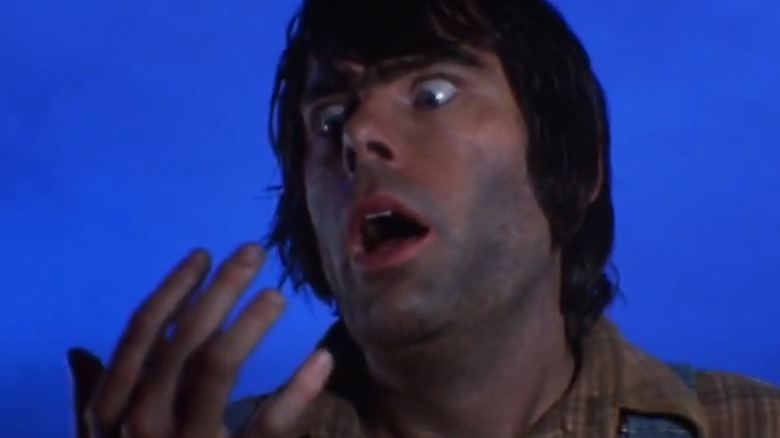 Warner Bros.
Stephen King is the unquestioned king of horror when it comes to the literary world. Part of what gives him that distinction also makes his books incredibly challenging to adapt to film. King's writing heaps layer upon layer of descriptive narrative and scenery with round, complex characters for our imagination to digest. Several of his novels top 1,000 pages.
To say the least, this depth of character, landscape, and narrative is challenging when it comes to adapting his work to film. In a completely visual world that lasts roughly 90 to 120 minutes, it's nearly impossible to do any King story justice. It certainly takes a special talent to squeeze an entire King narrative into a small cinematic window. The bottom line is this: Anything King cooks up on the page is more horrifying in our imagination than anything we'll see on screen.
Of course, that hasn't stopped many from trying. Last year Vanity Fair ranked the top 20 Stephen King film adaptations, with Rob Reiner's "Stand by Me" coming in at No. 1. So it might have come as a surprise when King revealed his favorite collaborator, it was the director whose film came in at No. 13 (of course) on Vanity Fair's list.
It was a match made in hell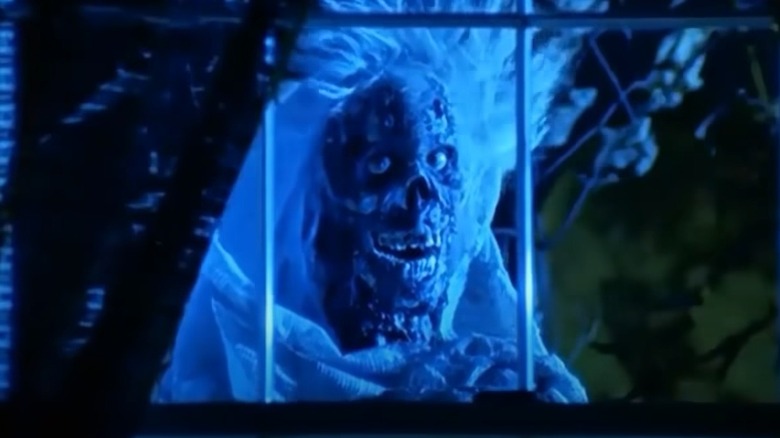 Warner Bros.
I was expecting Frank Darabont to be the author's slamdunk answer. Darabont teamed with Stephen King to direct "The Shawshank Redemption," "The Green Mile," and "The Mist." But two of those stories stray from King's horror roots. Given his body of work, King has a soft spot for horror, which is why he says his favorite collaborator is the king of the zombie flick, George A. Romero.
King and Romero's friendship dates back to the 1970s. According to iHorror, Warner Bros. arranged a meeting between the two after Romero released the vampire film "Martin" and King released the vampire novel "Salem's Lot." It seemed like a match made in heaven (or maybe hell?), and it was, as the two would collaborate on numerous projects and remained good friends until Romero died in 2017.
In the early 1980s, Romero had the idea for a horror anthology based on 1950s EC Comics like "The Vault of Horror" and "Tales From the Crypt," and tasked King with writing the screenplay. The result was the 1982 film "Creepshow." It was two horror masters from different mediums working towards the same goal: scaring the hell out of the audience and having a lot of fun doing it. 
As Horror Homeroom notes, there were some near misses for Romero to adapt a full-length King novel after "Creepshow." At one point he was attached to both "Salem's Lot" and "Pet Sematary." It would take more than a decade, however, for the pair to finally produce a full-length film adaptation of a King novel.
George Romero helped King exorcise his demons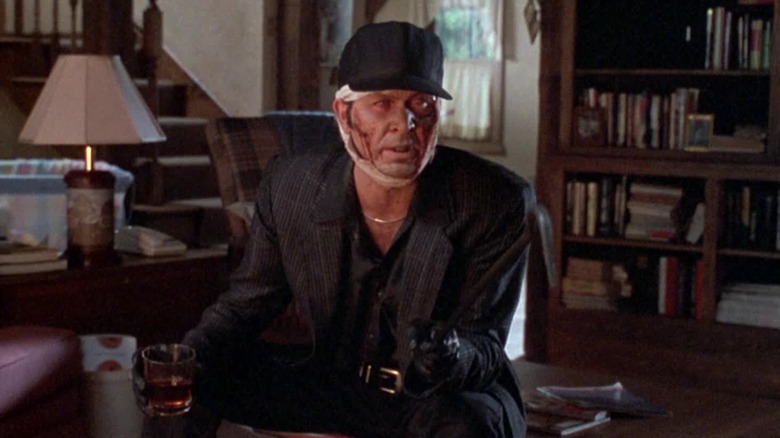 Orion Pictures
King's novel, "The Dark Half," about a writer's seedy alter ego that materializes as a terrifying murderer, was second on the 1989 fiction best-seller list. The story was also personal to King, who knew a thing or two about having a dark half. He battled substance abuse, famously admitting he barely remembers writing "Cujo." He also wrote five novels under the pseudonym, Richard Bachman. Down to the film's inciting event that mirrors a fan outing King as Richard Bachman, there's no denying the similarities between King's real-life struggles and those of the protagonist in "The Dark Half."
George Romero spent most of his career as an independent filmmaker, giving him the freedom to explore personal and political issues free of studio influence. His influential debut "Night of the Living Dead" created the rules for the modern zombie film while examining racism in America. Given the personal nature of "The Dark Half," it made perfect sense for King to turn to his old friend to bring the story, partially his story, to life on screen.
Although many consider "The Dark Half" one of King's most faithful film adaptations, the movie opened to mixed reviews. The film was one of the few Romero directed for a major studio, Orion Pictures, which might have played a role in the film's tepid performance. Romero would later reveal that he did not have control of the final cut of the film and that it didn't turn out the way he'd planned.
Despite the memorable work produced by the pair, horror fans are still left wondering what might have been.
Romero almost directed 'The Stand'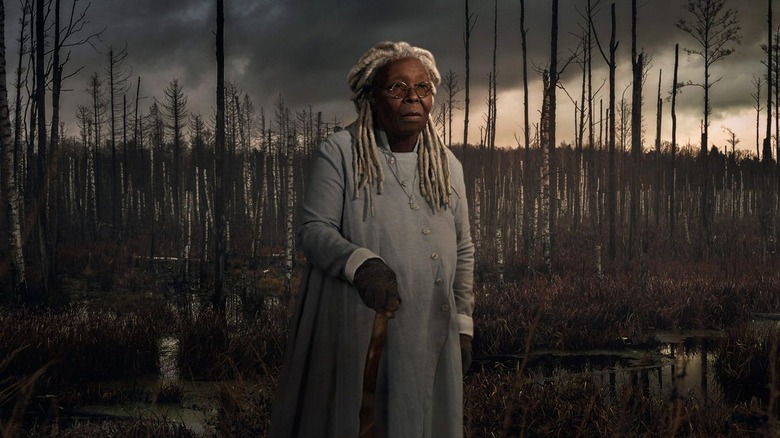 Paramount Plus
During their initial meeting, the horror duo discussed plans for Stephen King's apocalyptic epic novel, "The Stand." It makes sense that King wanted George Romero for his longest and arguably most complex piece of work. Unfortunately, Warner Brothers wasn't willing to take on what they considered a risky project and passed on the idea.
The 1,152-page book would eventually be made into a 1994 TV mini-series to lukewarm reactions and again in 2020 for streaming service CBS All Access. Imagining a Romero-led film adaptation of "The Stand" is perhaps the ultimate case of "what might have been." 
Despite the missed opportunities, the two made magic when working together. It's fitting that these masters of horror forged a strong bond. King has gone on record, calling Romero his favorite collaborator.
Sad to hear my favorite collaborator–and good old friend–George Romero has died. George, there will never be another like you.

— Stephen King (@StephenKing) July 16, 2017
Two well-timed vampire projects led to the fateful meeting that spawned several collaborations and decades of friendship. In a surprising twist for King and Romero, there's nothing scary about that.