Sandra Bullock Is Taking A Break From Acting, And Good For Her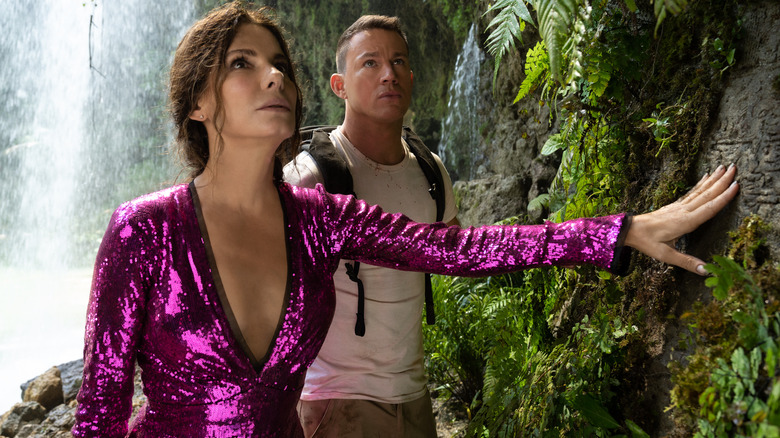 Paramount
Sandra Bullock is one of the greatest movie stars of her generation, with a career that spans both cult classic genre films, blockbusters, and prestige awards films. Her latest, "The Lost City," is an absolute riot. A romance-adventure film in the same vein as "Romancing the Stone," but without all the problematic portrayal of people of color.
The film centers around a romance novelist, played by Bullock, who gets kidnapped and forced to help an evil billionaire (Daniel Radcliffe) find a lost treasure in a Caribbean island. Her only chance at being rescued? The doofus cover model for her books, played by Channing Tatum. As far as adventure films go, this is one of the best ones in recent years, equal parts funny, exciting, and sexy.
Still, don't count on "The Lost City" getting a prequel anytime soon, at least not one with Bullock in it. In fact, don't expect any new Sandra Bullock projects in the near future, because the actress revealed she is taking a break from acting. And honestly, good for her.
Going out with a bang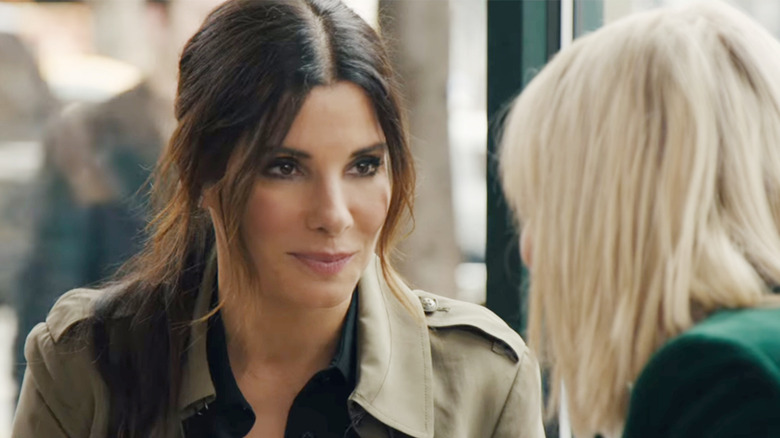 Warner Bros.
Bullock confirmed the news in an interview to ET tied to the world premiere of "The Lost City" at SXSW. Though Bullock isn't strictly retiring, she says she doesn't know when she'll go back to acting. She says she wants to be "in the place that makes me happiest," which apparently doesn't mean at a movie set for 14 hours a day.
Instead, Bullock will dedicate her time to being at home with her kids, aged 12 and 10. "I take my job very seriously when I'm at work," she said, describing acting as a "24/7" job. "And I just want to be 24/7 with my babies and my family." Okay, fine. She will be at home, but doing what? "Servicing their every need. Their social calendar," Bullock added.
It is a shame that we will be deprived of more Bullock movies for the foreseeable future, but at this point in time, with everything going on in the world, who can blame her? We all need a break, and it's not easy to recognize that, so kudos to you, Sandra. Now, whenever Bullock feels ready to return to acting, someone better have a script for "Ocean's 9" waiting for her.