The Batman Director Matt Reeves Went To Wild Lengths To Protect Himself From Covid On Set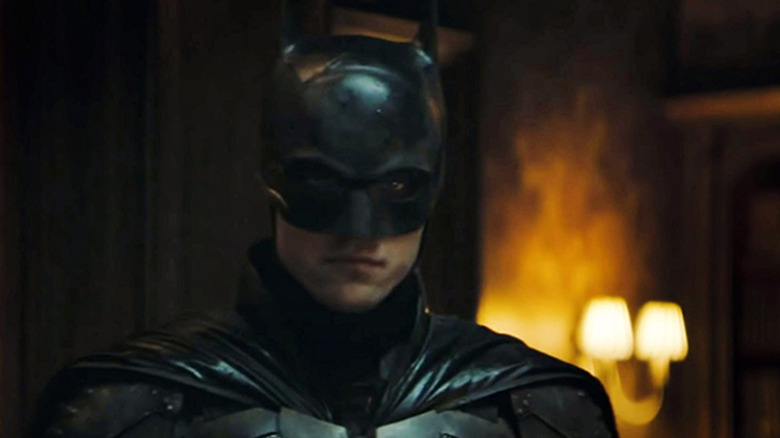 Warner Bros. Pictures
Remember the beginning of the pandemic, and the terrible time before the vaccine? Many of us bleached our groceries and wore sunglasses in stores if we went at all. We wrapped scarves around our faces before we could find masks, looking like we were about to rob a bank. Our hands were cracking and raw from washing. We did what we could, because no one had concrete answers about what worked. 
We were not alone. "The Batman" director Matt Reeves also went to great lengths to make sure he didn't come down with Covid, according to Variety. 
The production had already taken a six month break before filming resumed in September of 2020 because of the pandemic, and right when they started up again, star Robert Pattinson got a positive test. Even superheroes can fall to a virus. Naturally, that worried Reeves — and not just because their dialect coach, Andrew Jack, passed in March of 2020 from the coronavirus. If Reeves himself fell ill as the director, what would the production do?
Even superheroes and directors have to protect themselves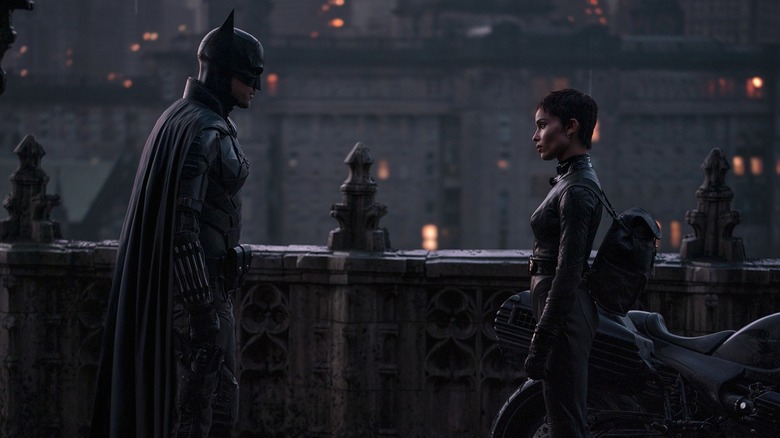 Warner Bros. Pictures
Reeves told the site, "Because we had no vaccines or anything, I was like, if I go down, we're not going to finish the movie." He said he made himself into "a burrito" while directing the film, wearing a mask, a head covering, and scuba diving goggles, according to the site, "because [Anthony] Fauci had said something about covering your eyes." 
He continued, "You couldn't see my face, and this is the way the actors saw me for the rest of the movie. I was like this ridiculous, hermetically sealed creature. It was absurd." 
We know more now than we did then, but those "absurd" precautions paid off — at least temporarily. Sadly, Variety reports that Reeves did in fact get Covid, just in time to miss the world premiere of "The Batman" at Lincoln Center in New York this past Monday night. Reeves did a live video call ahead of the film's screening. He said that night, "We were taking the film around and doing the press tour. Despite being double-vaccinated and boostered, I got Covid. The good news is that I'm healthy, I'm good. But I'm not with you. It's a great heartbreak for me because this movie means so much to me. It was a five-year journey for me and I'm really excited that we're sharing it with you tonight."
You can watch his entire speech in this tweet from the site's Ramin Setoodeh:
Robert Pattinson and Zoe Kravitz at the world premiere of 'The Batman.' pic.twitter.com/Xnuyss2WEY

— Ramin Setoodeh (@RaminSetoodeh) March 1, 2022
I hope Reeves recovers soon. It may have looked silly on set, but he did what he had to do, like we all have. I miss the before times. That said, having seen "The Batman," I can tell you that, in my opinion, it was worth every crazy-looking thing he did on set. "The Batman" will hit theaters on March 4, 2022.