Doomsday Machine: Everything We Know So Far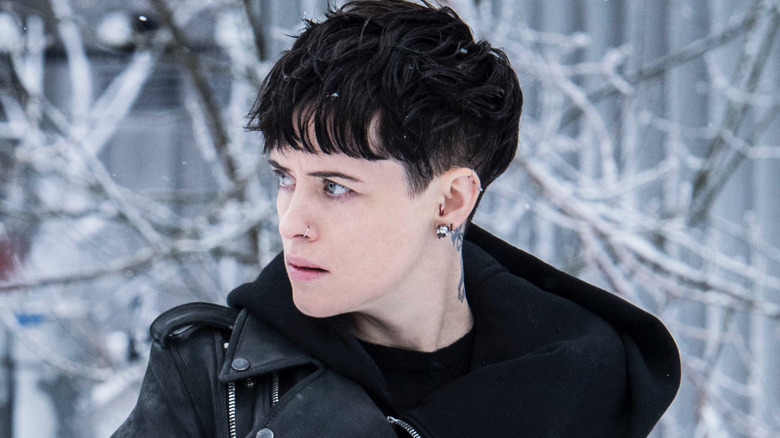 Sony Pictures
Should Aaron Sorkin and David Fincher ever get/choose to make a sequel to "The Social Network," then they certainly won't be hurting for material to mine for inspiration. In the years since their hit film came out in 2010, Facebook's co-founder Mark Zuckerberg — portrayed by Jesse Eisenberg in the movie as a contemptible, if pitiable, tech prodigy — has basically evolved into a real-world super-villain. Really, it's hard to think of the last time either "Zuck," as he's not-so-kindly referred to on Showtime's "Super Pumped: The Battle for Uber," or his social media empire made headlines for reasons that didn't involve their culpability in or their inaction to curb the spread of disinformation online about elections results, the pandemic, and everything in-between.
While the world waits for "The Social Network 2: The Crimes of Zuckerberg" (or, since we're tossing silly sequel title ideas out there, why not go full horror legacy-quel and call it ... "The Social Network?"), Sorkin and Fincher's movie will be getting a spiritual followup in the form of "Doomsday Machine," a limited series centered on Facebook's Chief Operating Officer Sheryl Sandberg. This also feels like a good time to mention that's Claire Foy (who's playing Sandberg) pictured above in "The Girl in the Spider's Web" as Lisbeth Salander, a character who would no doubt be one of Zuck's biggest enemies if she were a real person.
When and where to watch Doomsday Machine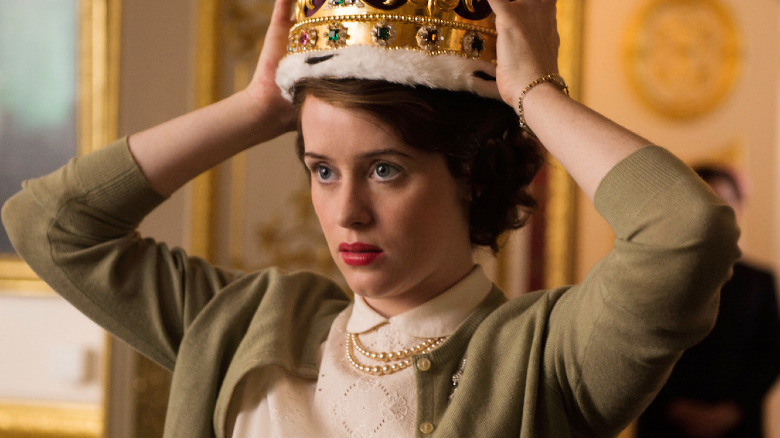 Netflix
HBO closed a deal for "Doomsday Machine" in February 2022 but has yet to set a firm premiere date. The network will co-produce the show with Anonymous Content ("Mr. Robot") and wiip ("Mare of Easttown"), with Anonymous Content's David Levine and Doug Wald and wiip's Paul Lee and Josh Stern onboard as executive producers. Foy will also serve as an executive producer on top of starring, much like she did on BBC One's historical series "A Very British Scandal."
For Foy, "Doomsday Machine" will mark her first major project with HBO. Save for "The Queen" and "Crossbones," most of her previous TV series were based at the BBC and its affiliates, including "Little Dorrit," "Upstairs Downstairs," "White Heat," and "Wolf Hall." Similarly, she's only just begun to branch out into the world of streaming by starring in the films "The Electrical Life of Louis Wain" and "My Son," which debuted as exclusives on Prime Video and Peacock in 2021 (although "My Son" was later made available on The Roku Channel, too).
What Doomsday Machine will be about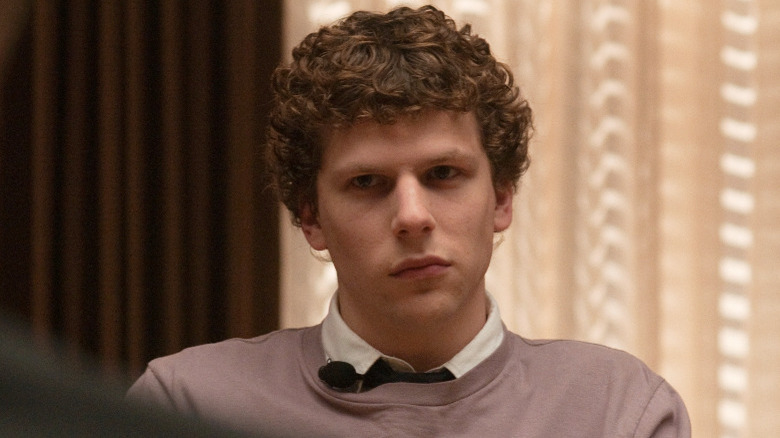 Sony Pictures
"Doomsday Machine" will zero in on the professional relationship between Zuck and Sandberg, especially when it comes to their efforts to expand Facebook (which only grew more and more unscrupulous over time). The series will reportedly pick up around the time of the 2016 U.S. presidential election and cover the more recent revelations about "XCheck," a program that made it so high-profile users — like celebrities and a certain person whose name rhymes with "Ronald Frump" — could post things violating Facebook's rules of conduct without having their accounts locked or banned.
Among the other topics expected to be touched upon are how Facebook's officials were made aware of the mental health risks posed to younger users on Instagram and chose to ignore them. "Doomsday Machine" will also detail Zuck's attempts to turn the Facebook News Feed into, more or less, his personal propaganda machine by making it prioritize news articles that paint the company in a more positive light. All in all, it sounds like the show intends to expose just how deep the digital-era cesspool that Facebook has become truly is.
What we know about the Doomsday Machine cast and crew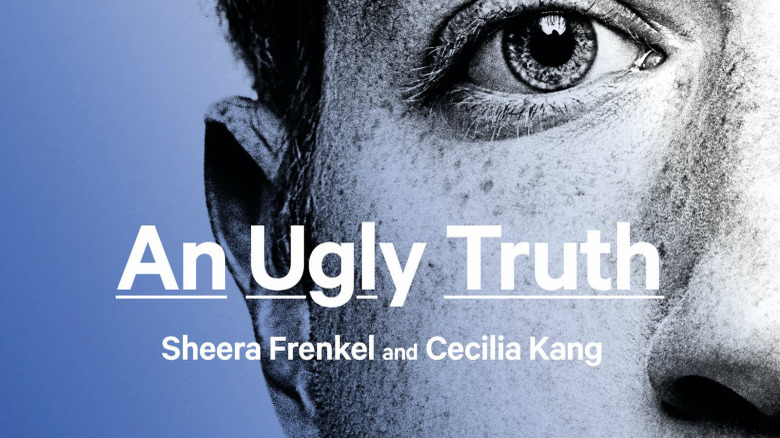 Harper
Pulitzer Prize-winning playwright, author, and screenwriter Ayad Akhtar ("The War Within") created "Doomsday Machine," drawing from Sheera Frenkel and Cecilia Kang's non-fiction book "An Ugly Truth: Inside Facebook's Battle for Domination," as well as their reporting for The New York Times and the reporting of the New Yorker's Andrew Marantz. Frenkel and Kang are both among the show's executive producers and are consulting on the series with Marantz.
So far, Foy is the only confirmed cast member for "Doomsday Machine." Suffice it to say, though, it will be very interesting to see who the series hires to play Zuck, given the long shadow cast by Eisenberg's performance in "The Social Network." Then again, the real-life version of the Facebook co-founder is a far cry from how that movie portrayed him and not in a good way, which is really saying something. Point being, there's arguably plenty of room for "Doomsday Machine" to set itself apart with its depiction of the man behind the social media curtain.