The Daily Stream: Murderville Mixes Crime Scenes And Improv With Very Funny Results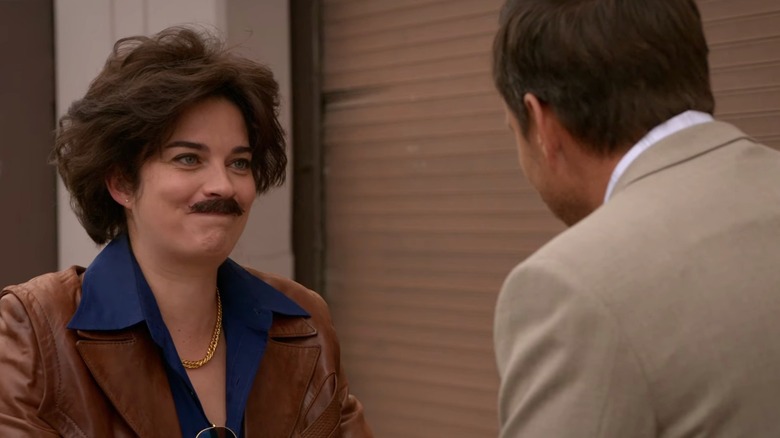 Netflix
(Welcome to The Daily Stream, an ongoing series in which the /Film team shares what they've been watching, why it's worth checking out, and where you can stream it.)
The Series: "Murderville"
Where You Can Stream It: Netflix
The Pitch: "Murderville" is a high-concept comedy full of simple delights. Its premise, borrowed from a BBC series called "Murder in Successville," is that a detective works with a rotating cast of junior partners to try to solve a different murder each episode. Only, this isn't your average crime-of-the-week story. "Murderville" is a comedy starring Will Arnett as Terry Seattle, and each episode guest stars a different actor, comedian, or celebrity playing a version of themselves. The guest stars — who are tasked with unveiling the killer at the end of each episode — aren't given a script, while Arnett and the supporting actors are. The result is a funny blend of improvisational comedy, crime drama tropes, and a game show-like format.
Why it's essential viewing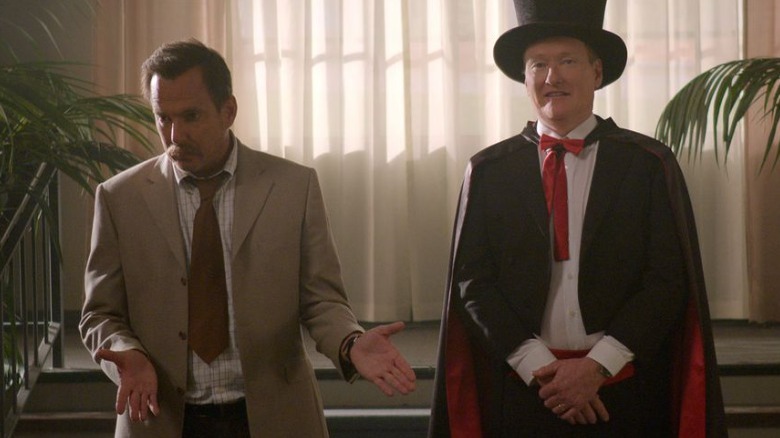 Netflix
"Murderville" is diverting, low-stakes comedy at its best. If you want a chaser for something really intense–like "Euphoria," or you know, the news, throw it on and let it wash your troubles away in silly half-hour increments. The show's premise is incredible on its own, and it stacks its production with talented supporting actors and impressive sets that make the singled-out improv element work even better. But the first season benefits most of all from a well-chosen cast of guest detectives who elevate the entire experiment.
It's a total pleasure to watch comedian Conan O'Brien and "Schitt's Creek" star Annie Murphy wander their way through long, confusing advice from an earpiece while posing undercover. Football player Marshawn Lynch takes to improv like a natural, while actress Sharon Stone responds gamely to every outrageous bit of physical comedy the plot throws at her. Kumail Nanjiani is perhaps my favorite of the first season guests, as he bucks the number one improv rule of saying "yes, and." Instead, he plays a stubbornly reticent version of himself that makes Arnett go into comedic overdrive. The show's uber-serious noir tone makes it even funnier to see guest stars like Nanjiani or Ken Jeong break character, and as the show unfolds, the cast even starts trying to make the extras playing corpses laugh.
"Murderville" isn't aiming for huge laughs, but instead for the kind of sustained, unstoppable giggle-fit that comes with witnessing something that won't stop topping its own previously established level of ridiculousness. Everyone I know who has seen "Murderville" has one moment — a bit of slapstick, a corny impression, a perfect comeback — that made a convert of them, and the show has so much to offer that everyone's MVP joke is different. To my surprise and enjoyment, "Murderville" isn't just a slight, goofy show built to watch once and then forget about; it's a slice of sneaky comic genius you could marathon all day.