Tales Of The Walking Dead Adds Olivia Munn, Danny Ramirez, And More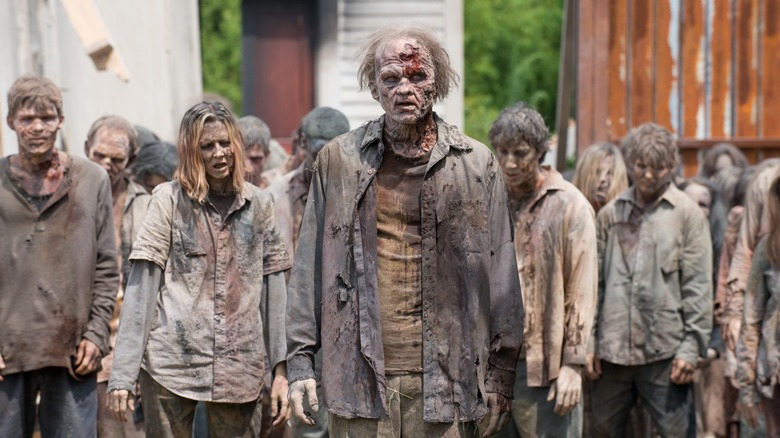 AMC
There is some new casting information out for the upcoming AMC anthology series spinoff "Tales of the Walking Dead." According to EW, Olivia Munn ("X-Men: Apocalypse," "The Newsroom"), Danny Ramirez ("The Falcon & The Winter Soldier), Jessie T. Usher ("The Boys"), Loan Chabanol ("Fading Gigolo"), and Embeth Davidtz ("Ray Donovan") are all about to face off with the undead.
This group will be joining formerly announced cast members Anthony Edwards ("Inventing Anna," "Top Gun"), Parker Posey ("Lost in Space"), Terry Crews ("Brooklyn Nine-Nine), Daniella Pineda ("Cowboy Bebop"), Poppy Liu ("Hacks"), and Jillian Bell ("Brittany Runs a Marathon").
There will also be cast members showing up from the other "Walking Dead" series, but they haven't been announced yet. "Tales of the Walking Dead" will air this summer on AMC. There will only be six episodes in this season, just like the first season of "The Walking Dead," so maybe it will be expanded in future seasons if it gets a pickup. 
"The Walking Dead" universe chief content officer Scott M. Gimple said in a statement, "Olivia, Danny, Loan, Embeth, and Jessie are the latest massive talents that will bring new worlds of TWD to life with big, daring, different, emotional, shocking, scary, and crazy stories. We're excited for them to come walk with us."
A mutant and a future superhero — that should help!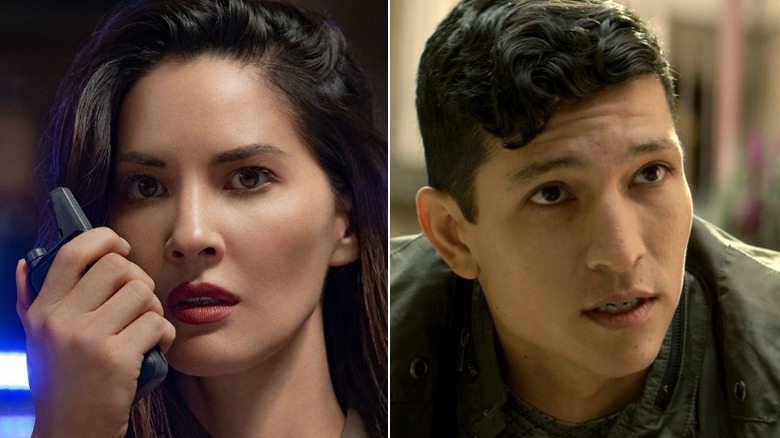 ABC / Disney+
Showrunner Channing Powell stated, "Somehow we have lucked into the greatest cast — Olivia, Jessie, Embeth, Danny, Loan ... We've been hoping these episodes will feel like unique, little films, and with this range of actors, we are well on our way." 
The stories in "Tales of the Walking Dead" will reportedly give us glimpses into things that weren't covered in "The Walking Dead," "Fear the Walking Dead," and "The Walking Dead: World Beyond." It will be interesting to see how any current or former characters weave in and out of the stories. There is a whole world out there with the walkers, so there are certainly many stories to tell. Back in December, Dan McDermott of AMC Networks and AMC Studios said of the anthology format: 
"'The Walking Dead' is a show that made television history and attracted an army of passionate and highly engaged fans. We see so much potential for a wide range of rich and compelling storytelling in this world, and the episodic anthology format of 'Tales of the Walking Dead' will give us the flexibility to entertain existing fans and also offer an entry point for new viewers, especially on streaming platforms. We have seen the appeal of this format in television classics like 'The Twilight Zone' and, more recently, 'Black Mirror,' and are excited to engage with fans in this new way, against the backdrop of this very unique and engrossing world."
Are you ready for the walkers? Someone bring me my teddy bear. I'm a little freaked out.