Uncharted Makes $21.5 Million Worldwide Ahead Of Domestic Opening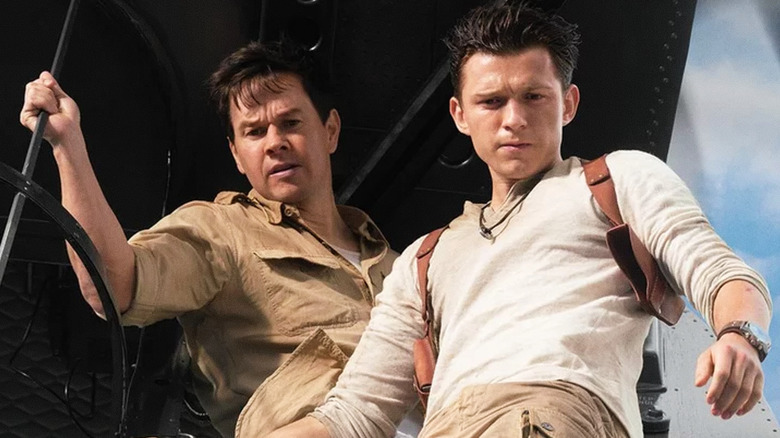 Sony Pictures
Although the Tom Holland-led "Uncharted" movie will not premiere in North America before February 18, 2022, the video game adaptation is already off to a solid start at the global box office, with $21.5 million in ticket sales. According to a report by Variety, "Uncharted" has had a big debut after opening in 15 overseas markets in the past weekend. 
However, despite the staggering numbers, the critical consensus for "Uncharted" is mixed at best, as the film appears to follow the trend of yet-another video game adaptation that appears grand, but is ultimately hollow. It seems this adaptation has failed its (I must say, brilliant) source material with the filmmakers neglecting to add layers to its protagonist, Nathan Drake, and mostly resorting to markedly unfunny quips throughout (which sounds like the exact opposite of the games). 
If you're curious to know more about "Uncharted," here's a detailed review of the film by /Film's Hoai-Tran Bui.
But now, back to the box-office numbers.
Igniting Global Box-Office Charts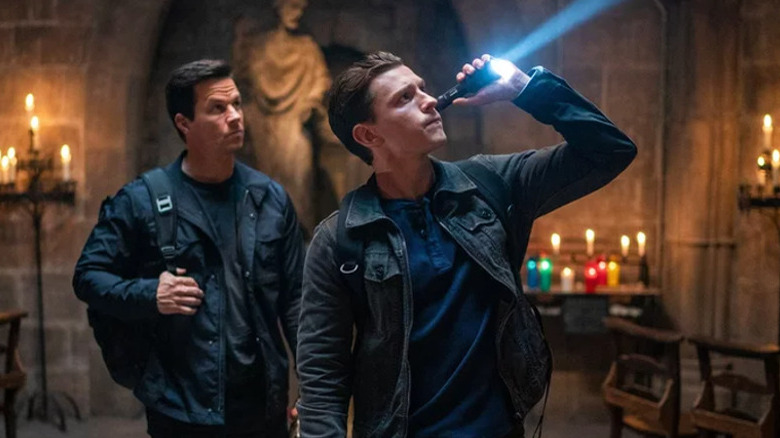 Sony Pictures
Holland is no stranger to helming big franchise films that absolutely smash through both domestic and international box office numbers, case in point being "Spider-Man: No Way Home," which roughly grossed over $1.1 billion worldwide. Details in the Variety report state that "Uncharted" has had the biggest start in the United Kingdom ($6.4 million), followed by Russia ($4.5 million), Spain ($3.5 million), and Ukraine ($1.3 million). The film also fared well in the Middle East, collecting roughly $4 million in total. If you want to skip all the math, this all simply means that "Uncharted" is doing fairly well on the global level (so far).
This, of course, warrants a comparison to other pandemic-era blockbusters. When calculated in terms of percentage, "Uncharted" is tracking 12% above Marvel's "Eternals," 18% above "Black Widow," and 21% higher than "Shang-Chi and the Legend of the Ten Rings."
Then there are the more recent releases at the international box office, such as "Death on the Nile" and "Marry Me." Kenneth Branagh's mystery whodunit "Death on the Nile" earned $20.7 million from 47 overseas territories, and since the film cost $90 million to produce, the waters of profitability do seem rocky at the moment. On the other hand, the Jennifer Lopez-starring "Marry Me" collected $8.5 million from 65 foreign markets — but because the film cost around $23 million to make, it shouldn't be an absolute uphill battle to potentially break even.
If you wish to contribute to the "Uncharted" domestic numbers, you can head to theaters (only if you feel safe enough to do so) this Friday, February 18, 2022, which is when the film releases in the United States.