How Moon Knight Handles Marc Spector's Mental Health Struggles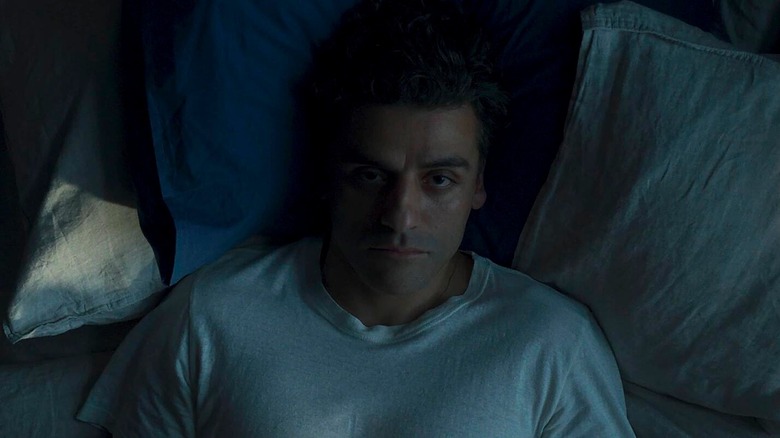 Marvel Studios
The next big adventure for the Marvel Cinematic Universe is "Moon Knight," which arrives on Disney+ in late March. The trailers have made it crystal clear that this is going to be a pretty bizarre addition to the MCU, with Oscar Isaac playing a superhero with a strange multiple personality disorder. But how exactly are these mental health issues going to be handled on screen? Isaac and the show's head writer Jeremy Slater recently weighed in on the matter.
Speaking in the upcoming issue of Empire, it's explained that Steven Grand and Marc Spector, Isaac's two personalities, have a mental health condition that "is presented in a fictionalized way in the show." Even so, the actor tried to approach it in a very real, meaningful way.
"What I love most about this thing is that it's an exploration of a mind that doesn't know itself,' Isaac says. "A human being that doesn't know his own brain. I found that really moving: what the mind is capable of as far as survival. But the workload was massive: the technical challenge of embodying these different characters, physically, the way I manifest my body ... It required a lot of energy."
Slater also weighed in on the matter, going so far as to say that Isaac took a Shakesperian approach to this unique Marvel Comics superhero.
"He's playing radically different people. That's scary, and a lot of actors could have phoned it in. But Oscar's thing was, 'This may be a superhero show but I'm going to approach it like it's Shakespeare.'"
We've Come A Long Way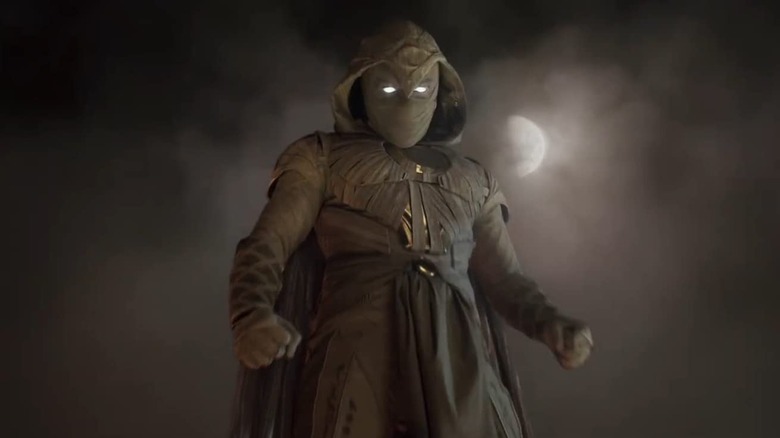 Marvel Studios
While "Moon Knight" may not deal with a perfectly defined, actual mental health disorder, it has always been a part of the character dating back to his inception in 1975. Yet, society has come a long way since then in the ways we actually deal with and acknowledge mental health issues. So the fact that this is at the very core of a show set within the largest franchise on the planet and is being treated very seriously is no small thing.
The show's cast also includes Ethan Hawke, who is portraying the main villain, with May Calamawy playing Layla. Mohamed Diab ("Amira") is on board as director, as are Aaron Moorhead and Justin Benson ("The Endless").
The April 2022 issue of Empire Magazine hits shelves on February 17, 2022. Marvel's "Moon Knight" is set to debut on Disney+ on March 30, 2022.
Moon Knight follows Steven Grant, a mild-mannered gift-shop employee, who becomes plagued with blackouts and memories of another life. Steven discovers he has dissociative identity disorder and shares a body with mercenary Marc Spector. As Steven/Marc's enemies converge upon them, they must navigate their complex identities while thrust into a deadly mystery among the powerful gods of Egypt.