Monica Vitti, Icon Of '60s Italian Cinema, Has Died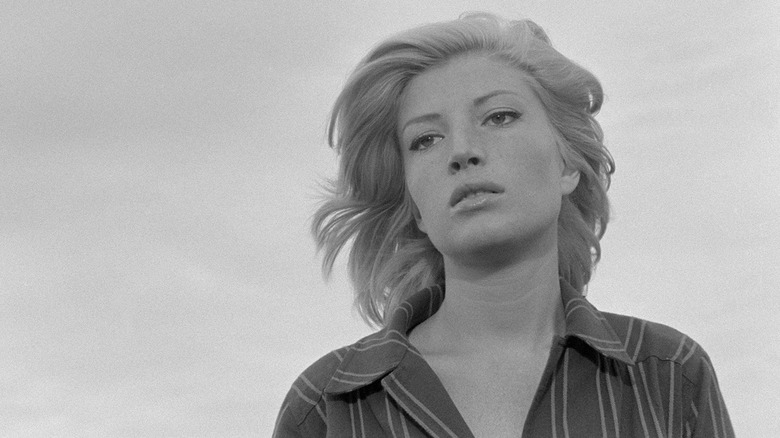 Columbia Pictures
Monica Vitti, the Italian screen icon who starred in numerous 1960s classics, has died. Vitti passed after a long battle with Alzheimer's disease; the actress was 90 years old and had been retired since 2002. Dubbed the "Queen of Italian Cinema," Vitti is known internationally for starring in Michelangelo Antonioni's breakthrough cinematic trilogy, which includes "L'Avventura," "La Notte" and "L'Eclisse." News of her death came from Italian news agency ANSA, citing a tweet from film critic and former Rome mayor Walter Veltroni:
"Roberto Russo, her companion in these years, asks me to communicate that Monica Vitti is no more. I do so with great grief, affection, and nostalgia."
Following this announcement, Italian Prime Minister Mario Draghi (via BBC) said Vitti "made Italian cinema shine around the world," adding that as "an actress of great wit and extraordinary talent, she conquered generations of Italians with her spirit, her bravura, her beauty."
A Legacy Fit For A Queen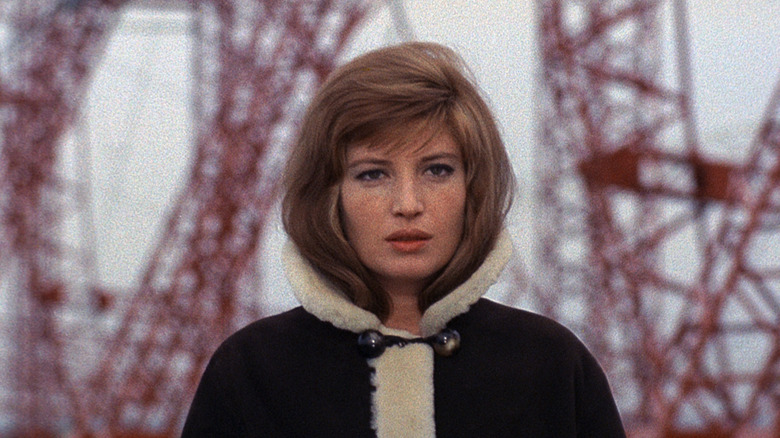 Rizzoli
Born in Rome 1931, Vitti — whose real name is Maria Luisa Ceciarelli — took to theatre at a young age. In the midst of World War II, she relieved her boredom by entertaining her family with puppets. She recalled this years later, saying (via France24): 
"As the bombs fell, when we had to take refuge in the shelters, my little brother and I would improvise little plays to entertain those around us."
As a teen, she starred in amateur theatrical productions, then attended Rome's National Academy of Dramatic Arts. She later toured Germany as a member of an Italian acting troupe and in the years that followed made some Italian television appearances. Her first widely noted performance came in 1958 when, at the age of 26, she starred in Mario Amendola's "Le dritte" with Franco Fabrizi.
Her stage roles caught the attention of acclaimed Italian director Michelangelo Antonioni, who went on to cast her as the lead of "L'Avventura," launching Vitti into international fame. She was widely praised for a performance that critics dubbed "cool," "detached" and "ethereal." She became a muse for Antonioni, starring in several more of his films, most notably the two that would complete his "trilogy on modernity and its discontents." Her first English-language film was the James Bond spoof "Modesty Blue," where she starred alongside Terence Stamp and Dirk Bogarde. As her career progressed, Vitti shifted into comedies and became the onscreen partner of comic actor, Alberto Sordi. The duo made several films together, including "Polvere di stelle" and "I Know That You Know That I Know."
Monica Vitti's final big screen project was "Secret Scandal," which also marked her directorial debut. The film was screened at the 1990 Cannes film festival. In 1992, she made one more appearance in the Italian TV movie, "Ma tu mi vuoi bene?" before officially retiring. In her lifetime, Vitti won five David di Donatello Awards for Best Actress (Italy's equivalent of the Academy Awards), seven Italian Golden Globes, and a career Golden Lion award at the Venice Film Festival in 1995.