The Daily Stream: Yes, Paddington 2 Really Is As Wonderful As Everyone Says It Is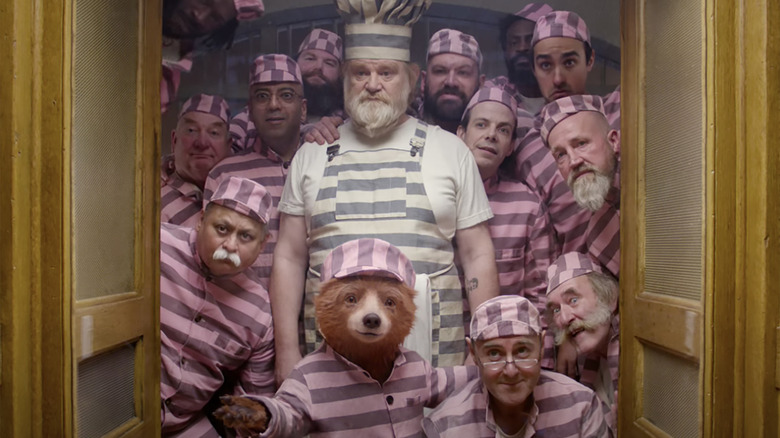 StudioCanal
(Welcome to The Daily Stream, an ongoing series in which the /Film team shares what they've been watching, why it's worth checking out, and where you can stream it.)
The Movie: "Paddington 2"
Where You Can Stream It: HBO Max
The Pitch: Paddington, a talking bear who is very polite and loves marmalade, gets sent to prison when he's framed for a crime he didn't commit. But not even the big house can keep Paddington down! Meanwhile, the thief who framed Paddington, hammy actor Phoenix Buchanan (Hugh Grant) is creeping about, up to no good. Can Paddington's human family the Browns help clear his name? And will Paddington teach us all valuable lessons about not being jerks? I sure hope so!
Why It's Essential Viewing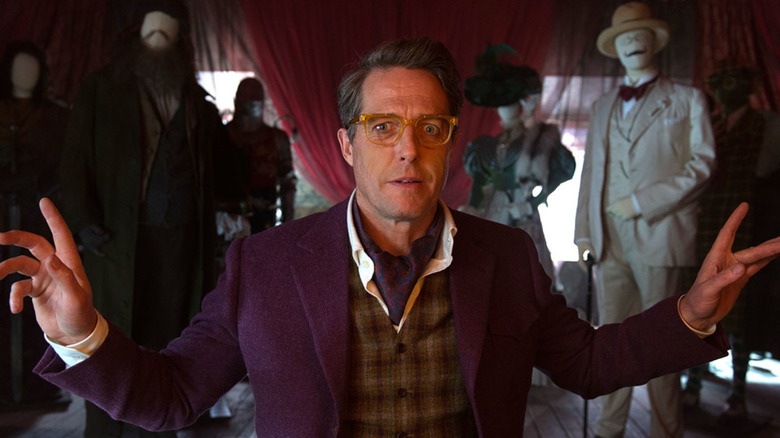 StudioCanal
By now you've almost assuredly heard all the buzz about "Paddington 2." Hell, people even freaked out when the movie lost its perfect 100% rating on Rotten Tomatoes. But maybe you've still never watched it. Maybe you've heard all the hype and thought, "There's no way this movie is as good as everyone says it is." Well, reader, I am here to tell you that it is indeed as good as you've heard. And you can trust me on this. Look, I am a curmudgeon. I am a highly cynical grump, and gosh, I wish I weren't. I wish I could, ya know, enjoy life. But I've always had trouble in that department. Why am I telling you this? Because if a miserable pessimist like me can be won over by a talking bear movie, then there's hope for us all. 
"Paddington 2" is an unflinchingly nice movie. But it's not nice in a cloying, corny way. It's just nice! It's all part of Paddington's philosophy – no matter how dire things get, that little bear stays positive. Even when he lands in prison, Paddington makes friends – like Knuckles McGinty (Brendan Gleeson, hilarious here), a tough prison cook who has never had marmalade – until he meets Paddington. If Paddington can melt the heart of this tough customer, he can melt your heart, too.
And can we talk about Hugh Grant in this movie? Without question, this is the best work of Hugh Grant's career. Freed from his rom-com lead days, Grant is able to have tons of fun as the villainous Phoenix Buchanan, donning several ridiculous disguises and even getting his own musical number at the end. From start to finish, "Paddington 2" is a joy, and if you're not crying during the film's final moments, I dunno, you might be completely dead inside. If so, get that looked at. 
I know I'm not breaking new ground here. People have been singing the praises of "Paddington 2" since it arrived in 2017. "Do we really need yet another nerd telling us how good this movie is?" you might be thinking right now. Yes! You do! Because it's really that good. Go watch it, you won't regret it.