Stephen King's Later Becoming A Limited Series Starring Lucy Liu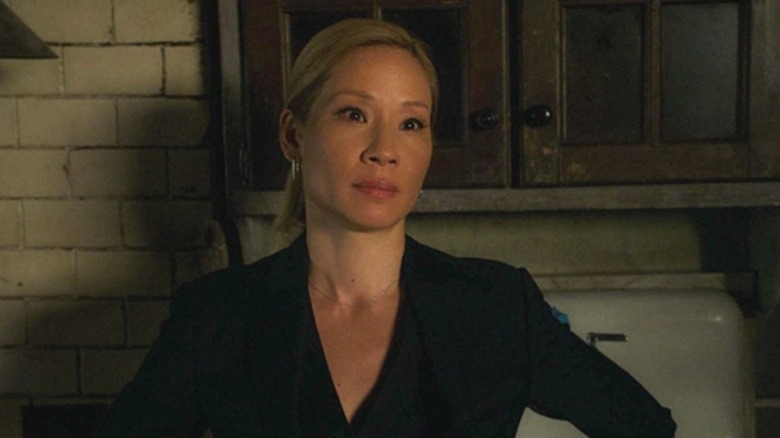 CBS Television Studios
It's a big week for Stephen King fans! Yesterday, the author shared an excerpt from his upcoming book, "Fairy Tales." Today, we're learning from Deadline that a book he released last year, "Later," will be adapted into a limited series starring Lucy Liu.
Blumhouse Television has the rights to the story, which follows a boy named Jamie who talks to the dead. "Later" shares some common ground with "The Shining" and references another major King work, but it's also an engrossing New York City-set crime novel. Though Liu's role has not been mentioned, the book's other main character is Tia, Jamie's mother. Tia is a literary agent whose star client dies ahead of a major deadline. Her girlfriend, Liz, is a detective with the NYPD.
The King Adaptation Canon Keeps Expanding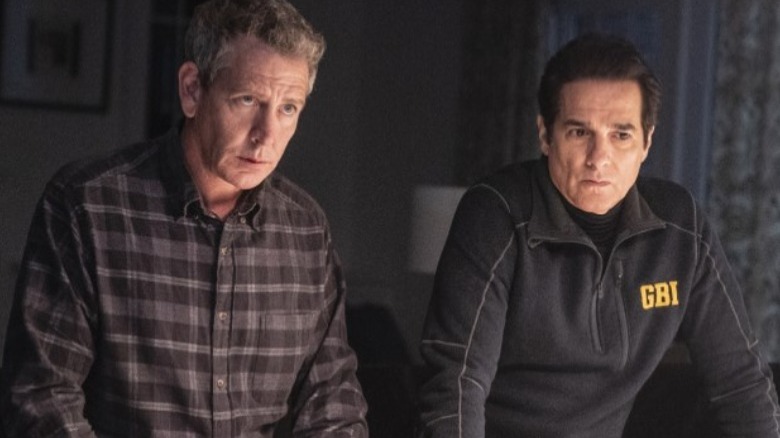 HBO
"True Blood" and "Supernatural" writer Raelle Tucker is credited as the series creator, and has already written the pilot script. Tucker shared her excitement for the project, saying:
"Later" is terrifying and touching and wonderfully weird – of course it is – it's Stephen King. Adapting one of my favorite writers of all time, with an incredible partner like Blumhouse, is a dream come true.
Jason Blum, the CEO and founder of Blumhouse, also expressed excitement about "Later," joking that he's wanted to work with Stephen King since before he was born. This isn't the only King project Blum will be overseeing in the near future. Netflix is working on an adaptation of "Mr. Harrigan's Phone," a short story from King's collection "If It Bleeds," which will star Donald Sutherland and "IT" alum Jaeden Martell.
"Later" is King's third book for Hard Case Crime, a pulp-influenced imprint known for its striking cover illustrations. The upcoming adaptation seems to indicate continued interest in King's recent works, which often blend supernatural elements with detective fiction. HBO's "The Outsider," released in 2020, is another project that fits the trend towards expanding the canon of King adaptations to include newer, genre-blending works.
Though the Blumhouse acquisition is exciting news, the key words in this Deadline report are "star vehicle for Lucy Liu." The actress elevates every project she's in, but hasn't been seen much on TV since her 2019 run on "Why Women Kill." She also spent seven seasons as a lead on CBS' Sherlock Holmes series "Elementary," proving she can carry a TV project like nobody's business. While I'm eager to hear more casting news about "Later" — who will play Jamie? Is Liu playing Tia or Liz? — I'll rest easy in the meantime knowing that Liu is a perfect match for this adaptation.