Peter Dinklage Has Mixed Feelings On House Of The Dragon: 'This Isn't A Risk'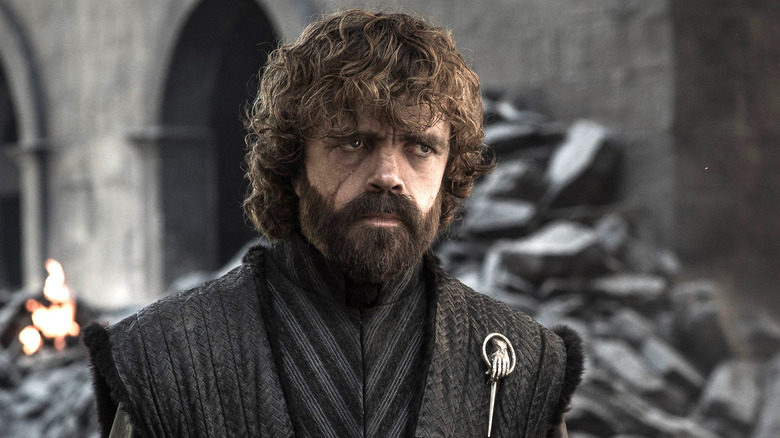 HBO
Peter Dinklage, who played Tyrion Lannister in the HBO series "Game of Thrones," has spoken about his thoughts on the upcoming prequel series "House of the Dragon." THR points out that Dinklage was a recent guest on Marc Maron's WTF podcast, where the two spoke about Dinklage's career, and the new series came up during the discussion. 
Dinklage will not appear in the series because of the time period, of course (it's set hundreds of years before the events of "Thrones"), but he did have something to say about the new series. He told Maron:
"I think it is going to be a really good show. I know the director and producer of it, who worked on our show, and I think it's going to be really f****** good. But, they took a risk on our show, HBO did. It's all under new leadership over there now. They took a huge risk on our show, and it was a slow start, but why don't they do that again? This isn't a risk. It's a proven thing that works."
Dinklage was the best part of "Game of Thrones" in my opinion. He won an Emmy for his work. The series ending, however, was a disaster. Fight me on that. It was rushed, scenes were so dark that you couldn't make out what was happening, and all the character work that was done for a lot of the players — and I'm not just talking about Daenerys here — was left by the wayside at the end. 
Taking a Risk
HBO could take a risk here, but as I said, many "Game of Thrones" fans didn't feel like the send-off the beloved series received was the one it deserved. Having a new foray into the world of Westeros and Essos might take the sting out of it. There is so much lore to be mined in the George R.R. Martin books, and it will be really interesting to see if exploring a different side of that massive world will reap rewards for the premium channel. 
"House of the Dragon" will premiere on HBO Max in 2022. The cast includes Matt Smith as Prince Daemon Targaryen, Emma D'Arcy as Princess Rhaenyra Targaryen, Olivia Cooke as Alicent Hightower, Rhys Ifans as otto Hightower, Steve Toussaint as Lord Corlys Velaryon, Paddy Considine as King Viserys Targaryen, John Macmillan as Ser Laenor Velaryon, Savannah Steyn as Lady Laena Velaryon, and Theo Nate as Ser Laenor Velaryon. 
The series will show the Targaryens at the height of their power, 200 years before the events of the original "Game of Thrones" TV series. The first season will have 10 episodes.