Dwayne Johnson Christmas Action Movie Red One Adds Sweater Enthusiast Chris Evans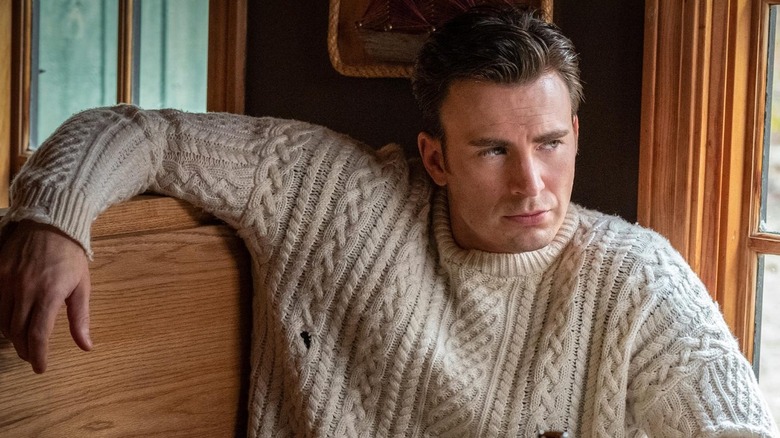 Lionsgate
Chris Evans is packing up his cozy knit-sweaters and heading for holiday climates! The former Marvel actor is joining Dwayne Johnson in his action-packed Christmas "experience," currently titled "Red One." The film has been shrouded in mystery thus far, but for context, producer Hiram Garcia once described it as "Hobbs and Shaw" meets "Guardians of the Galaxy" meets "Miracle on 34th Street."
This terrifying concept is "a globe-trotting, four-quadrant action-adventure comedy, imagining a whole new universe to explore within the holiday genre." Set to film later this year, the film comes from previous Johnson collaborators director Jake Kasdan ("Jumanji: Welcome To The Jungle," "Jumanji: The Next Level") and writer Chris Morgan ("Fast and Furious Presents: Hobbs and Shaw," "The Fate of the Furious"). Johnson is also set to executive produce alongside his frequent producing partner, Hiram Garcia. "Red One" itself is based on an original story from Garcia, which Amazon Studios won after a highly competitive bidding war. Since his previous film "Red Notice" did big numbers in the vague world of streaming statistics, this is a promising prospect for Amazon — especially with blockbuster stars Evans and Johnson aboard. Evans, who's evidently in his action movie era, is also set to star in the Russo brothers produced thriller, "The Gray Man," opposite Ryan Gosling and Ana de Armas, and as the voice of Buzz Lightyear (ahem, the real man not the toy) in Pixar's "Lightyear."
What is Red One?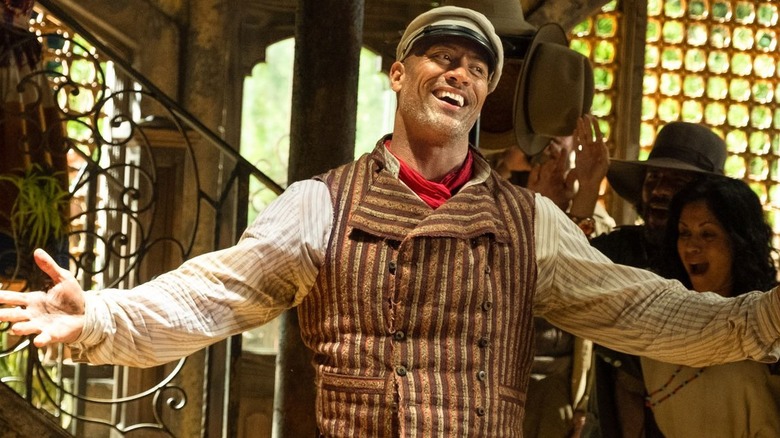 Walt Disney Pictures
Very little has actually been revealed about "Red One" — especially where the plot is concerned. So far we know a whole lot about what "Red One" is not. For example, this movie isn't just a movie. What exactly does that mean? No idea, but I bet if you squint hard enough, you'll see the tell-tale traces of capitalism between these lines. Here's what we gleaned from the initial Amazon announcement:
​​"This unique concept represents a property that could encompass not only a tentpole film but could reach beyond entertainment across multiple industries and businesses."
The shopping tie-ins are inevitable, so fingers crossed we can at least get our grubby paws on some Chris Evans patented sweaters. Thanks to a /Film interview with Garcia, we also know that "Red One" is not an opportunity for The Rock to don a fluffy white beard and put coal in our stockings. Save your muscular Santa dreams for the fan art (or go rewatch "Klaus") because Dwayne Johnson's role will be "something really awesome," but it won't be Santa Claus. In the same interview, Garcia said:
"It's going to take holiday mythology and turn it on its head. Really, it's hard to find another Christmas movie to even compare to it. I don't think there's ever been anything done like this in that space, which is always very appealing to us."
Someone should probably warn Chris Evans that he's just gotten tied up in yet another cinematic universe. This one probably won't span 26 movies though. Probably. Only time will tell how enormous this bizarre project will become but for now, "Red One" has no official release date ion the books and aims to start filming this year.