Alyssa Milano Teases Who's The Boss Sequel Show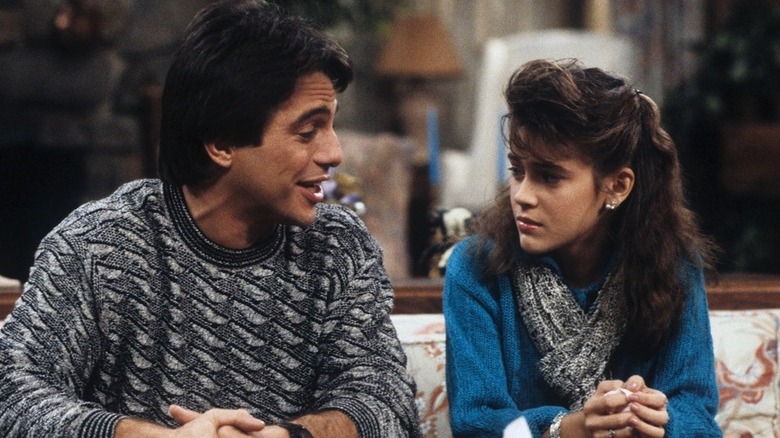 ABC
A "Who's the Boss?" sequel was announced back in August of 2020, and it was reportedly going to give us a look at what's happened in the lives of Samantha Micelli (Alyssa Milano) and her dad Tony Micelli (Tony Danza) in the years since the show went off the air in 1992. Milano and Danza both posted about it on social media at the time.
🚨ANNOUNCEMENT🚨

I AM SO EXCITED!#WhosTheBoss is coming back!!!

I've wanted to share this for so long and now I can! 😭

We feel the time is right to tell the story of where these amazing characters are today. Can't wait to share their stories with you. So happy. https://t.co/vhAM3OB21S

— Alyssa Milano (@Alyssa_Milano) August 4, 2020
Of course, the pandemic put a hold on everything in the world, with only the name of Star-Lord's ship the Milano in "Guardians of the Galaxy" to remind us of the sitcom. Now the news has hit that the "Who's the Boss?" sequel is still in development from none other than Alyssa Milano herself! Milano spoke to Fox 4 NY (via Screen Rant) and said of the show:
We're actually developing a reboot, well it's more of a sequel and we've been developing it now for a couple of years. The pandemic sort of put everything on hold, but we're hopeful that before I'm in my 70s we'll be able to.
A Brand New Life Around the Bend
Milano continued, "We're just in developing, trying to figure out what the show looks like, or would look like. You know, what stage in our lives we'd pick up from." When asked if Sam would be the boss now, she answered, "I think Sam was always the boss, no?"
There isn't any more information than that, but the original idea was going to take place 30 years after the ABC series. It was supposed to feature Sam as a single mother and her pops living with her. "Who's the Boss?" ran for eight seasons on ABC from September 20, 1984, to April 25, 1992. The beloved sitcom also starred Judith Light, Danny Pintauro, and Katherine Helmond. 
In the series, Tony was a retired Major League Baseball player who moves with his daughter Sam to Fairfield, Connecticut. He becomes a housekeeper who lives on site with boss Angela Bower (Light) and her son Jonathan (Pintauro), with the occasional acerbic and suggestive comment from Angela's mom Mona (Helmond). One of the big draws was the will-they-won't-they story between the tight-laced Angela and the easygoing Tony. The show was nominated for more than 40 awards and has lived on in syndication around the world. 
Go ahead and listen to that theme song and tell me it doesn't take you back.