Daniel Craig Drunkenly Offered Sam Mendes The Chance To Direct Skyfall Without Asking Permission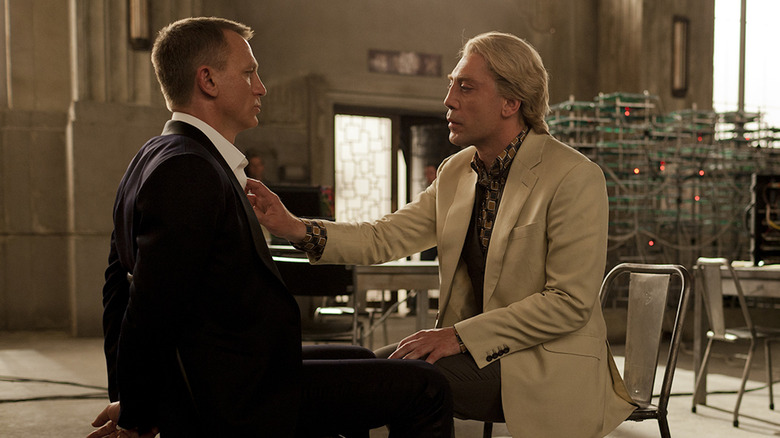 MGM
Daniel Craig's run as James Bond included plenty of high-points for the long-running franchise, but for my money, director Sam Mendes' "Skyfall" was one of the best. It's been 10 full years since the film came out, and Craig has retired the Bond suit, but it seems the actor is more willing than ever to share some behind-the-scenes secrets — like the fact that he hired Mendes himself, while drunk.
In a recent interview with THR's Awards Chatter Podcast (via ScreenRant), Craig divulged the origin story for Mendes' "Skyfall" hiring. Apparently, it came about when the two reunited for the first time in ages. "I was definitely a little drunk," Craig says, reflecting on when Mendes met up with him for the first time since the two worked together on "Road To Perdition." Craig said there had been talks about who should direct the next Bond film, but the solution came to him while he and the director shared drinks. He told interviewers:
"It just became glaringly obvious to me, sitting opposite him. I was looking at him going, 'Of course.' ... And I just basically went, 'I'm probably not supposed to say this, but do you want to direct the next Bond movie?'"
Craig's Impulsive Offer Paid Off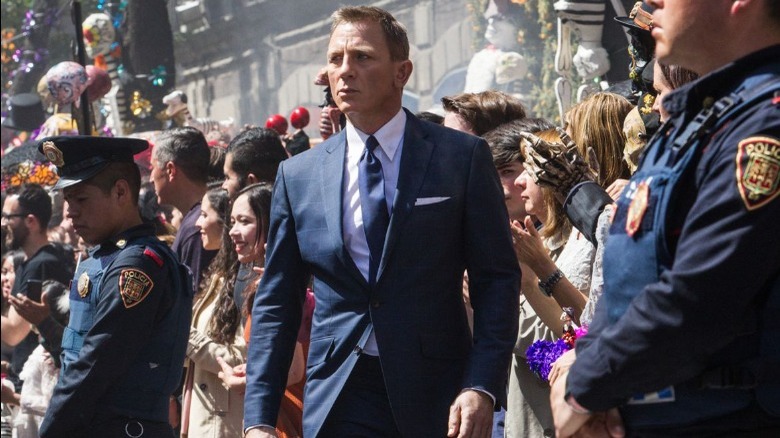 MGM
This sounds like a situation that could have snowballed out of control, given Craig's own admission that there is probably "somebody I have to talk to about that before I go offering directors jobs." But Mendes said yes on the spot, and Craig's drunken proposal turned into one of the franchise's best entries in recent history. Without Craig's intervention, who knows if MGM execs would have consider the filmmaker, who at that point was known for helming decidedly different films like "American Beauty" and "Revolutionary Road."
Craig apparently had a brief moment of concern about his side-stepping of protocol. After offering the job, he says he thought, "I'm in s*** now." All's well that ends well, and this decision ended very well. "Skyfall" went on to make over a billion dollars worldwide, inspire the ubiquitous Adele hit, and led to another Mendes-made Bond film (albeit a less well-received one) with "Spectre." The movie also appealed to Bond fans and non-fans alike. It's an artfully told, action-packed story that was lauded for building upon a stronger emotional core than most Bond films.
Craig's time as Bond is unique in several ways, but one seems to be the level of creative input the actor was able to give on the project. Aside from hiring Mendes, the actor also got to give feedback on Billie Eilish's "No Time To Die" theme and even reportedly helped with "Quantum of Solace" rewrites.