Pop Culture Imports: Your Streaming Guide To Belle Director Mamoru Hosoda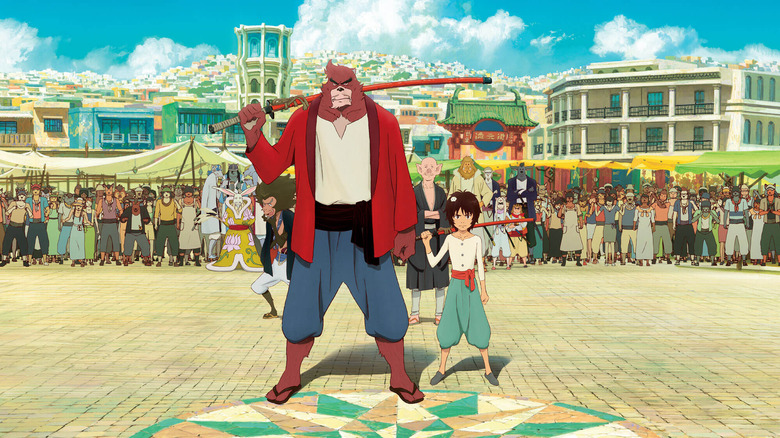 GKIDS
This Friday, Mamoru Hosoda's latest film "Belle" hits theaters. While the anime auteur may not be a household name in the way of Hayao Miyazaki or even Makoto Shinkai (the director of global anime hit "Your Name,") he should be. Hosoda, with his delicate animation style and intimate fantasy adventures, has a style unto himself, often injecting his own personal experiences into his fantastical stories. "The Boy and the Beast" might be a kickass action-fantasy movie about a boy who finds his way into the spirit world and is taken under the wing of a samurai sword-wielding bear, but it's also about Hosoda's anxieties about fatherhood. "Mirai" might be a time-travel adventure about a child who falls through the past, but it's actually Hosoda pondering his family history while musing over his own child's future. 
So, ahead of the release of yet another Hosoda critical darling ("Belle" is already being buzzed about as an Oscar contender), here's a guide to the best of Hosoda's films that you can find on streaming now.
Wolf Children – Funimation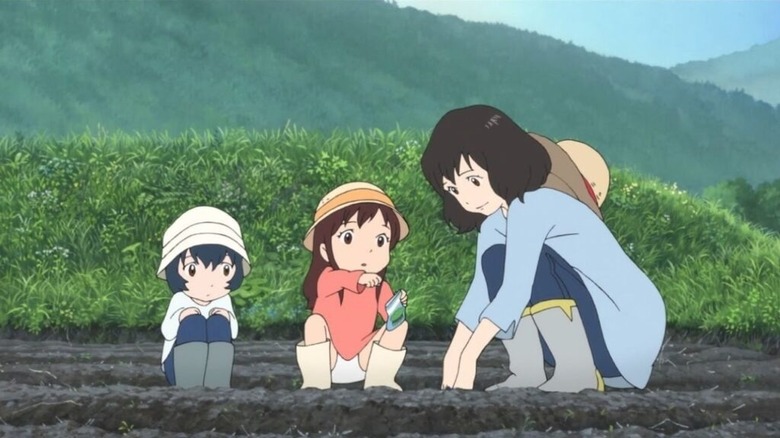 GKIDS
Country: Japan
Genre: Fantasy family drama
Director: Mamoru Hosoda
Cast: Aoi Miyazaki, Takao Osawa.
Hosoda's gentle 2012 film Wolf Children follows Hana, a university student who falls in love with a man who transforms into a wolf. They have two children together before the wolf man is tragically killed, and soon the pressures of single motherhood and prying eyes force Hana to move to the countryside to protect her wolf children. But as Hana's wolf children grow, one starts to feel the call of the wild while the other is drawn to the messy shelters of civilization. Perhaps the most mature of Hosoda's works, "Wolf Children" is also his most melodramatic — a heartbreaking romance, a coming-of-age story, and a bittersweet treatise to parenthood, all at once. Wolf Children is a lovely fairy tale that feels like several lifetimes lived.
Watch This If You Like: "My Life as a Zucchini," movies about mothers, also movies about wolves.
The Boy and the Beast – Funimation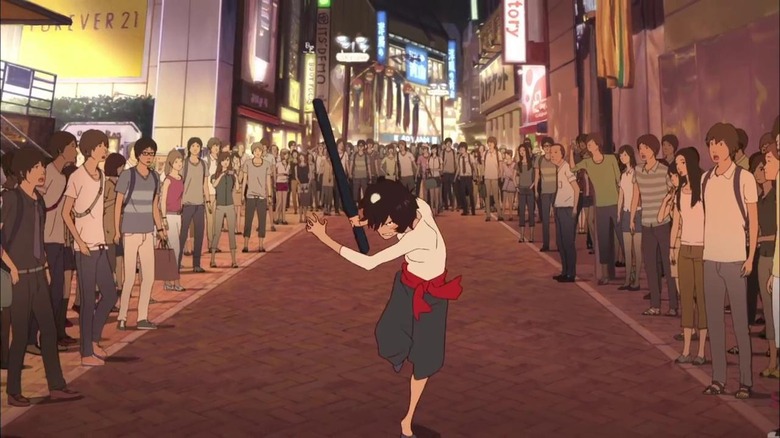 GKIDS
Country: Japan
Genre: Action fantasy
Director: Mamoru Hosoda
Cast: Kōji Yakusho, Aoi Miyazaki, Shōta Sometani, Suzu Hirose, Kazuhiro Yamaji, Mamoru Miyano, Kappei Yamaguchi.
"The Boy and the Beast" follows Kyuta, a young boy who runs away to live on the streets of Shibuya after his mother dies, as he accidentally stumbles into a fantastical world populated by beasts and spirits. He soon runs headlong into Kumatetsu, a churlish warrior bear who reluctantly takes him in as a pupil. The two hotheads clash immediately and frequently, but eventually strike up a wary but trusting relationship — teaching each other how become better people and fighters over the course of nine years. Similarities to Hayao Miyazaki's "Spirited Away" will inevitably be drawn, but "The Boy and the Beast" is also just as much "The Karate Kid" meets "The Lion King," and totally its own thing. But ultimately, buried beneath the splashy fight scenes and soaring visuals, "The Boy and the Beast" is a deeply felt parable about fatherhood.
Watch This If You Like: "Spirited Away," "The Lion King," top 10 anime fights.
Summer Wars – Funimation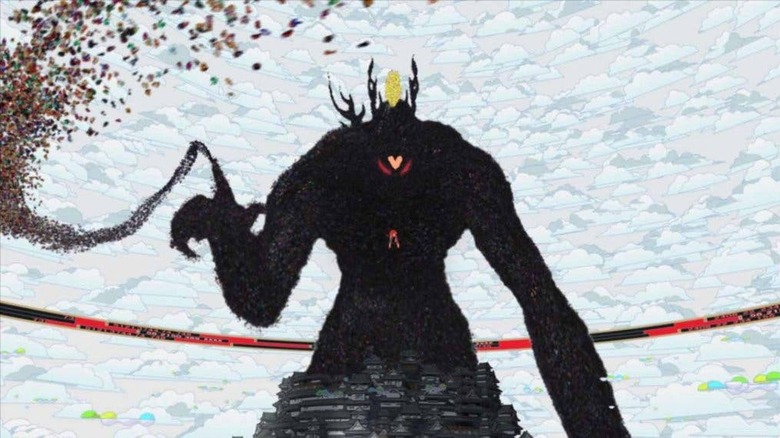 GKIDS
Country: Japan
Genre: Sci-fi action-comedy
Director: Mamoru Hosoda
Cast: Ryunosuke Kamiki, Nanami Sakuraba, Mitsuki Tanimura, Sumiko Fuji.
"Summers Wars" was the movie that put Hosoda on the map. An impossibly imaginative digital adventure, "Summer Wars" takes all of the filmmaker's sleek sci-fi chops that he honed during his time as an animator on Digimon (later making his feature directorial debut with Digimon: The Movie) and combines them with the delicate slice-of-life sensibilities that he had tested out with his masterpiece "The Girl Who Leapt Through Time." It's hard to describe "Summer Wars "without it sounding like the weirdest and most anime movie out there, but Hosoda strikes an incredible balance between the wildly differing tones — and genres — of the movie. At first, "Summer Wars" unfolds like a serene, lazy slice-of-life movie, set in a countryside house where nothing happens outside of a crowded family reunion, where all kinds of outrageous characters vie for the attention of our quiet protagonist. But suddenly, Hosoda shifts gears, and the movie transforms into a visually stimulating, action-packed adventure.
Watch This If You Like: "Digimon," virtual reality, watermelons.
Mirai – Netflix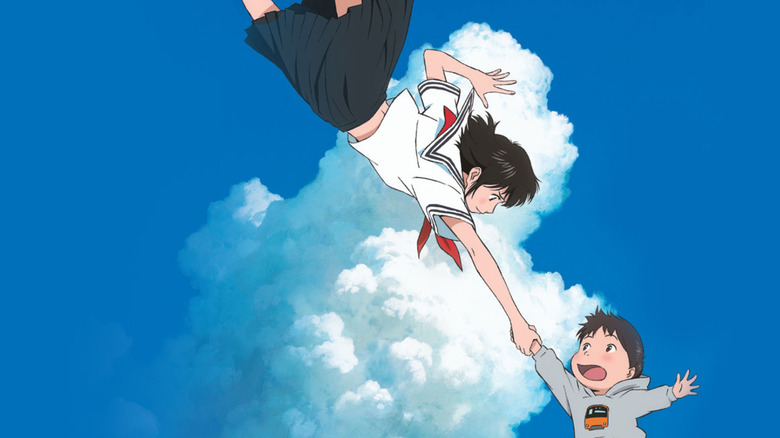 GKIDS
Country: Japan
Genre: Fantay family drama
Director: Mamoru Hosoda
Cast: Moka Kamishiraishi, Haru Kuroki, Gen Hoshino, Kumiko Aso.
"Mirai" is a curious little thing. A time-hopping sci-fi epic and an intimate family drama all at once, the story follows 4-year-old Kun, a boy prone to tantrums and random acts of childish cruelty at his new baby sister who has just arrived at their home. Simmering with envy at his attention-hogging sibling, Kun stumbles into a magical garden that acts as a gateway through time. There he meets the teenage version of his baby sister, Mirai, which coincidentally in Japanese means "future." Together they embark on a journey through their family history, befriending Kun's mother as a mischievous young child who likes to wreak havoc in her household, or going on a motorcycle ride through the country with Kun's great-grandfather in pre-World War II Japan. Through his journey, the film weaves a rich tapestry between past and present — though Kun doesn't much care, he's 4 years old. It's a remarkably low-key film for its grand scale and stunning animation, but that's part of it's wonderful charm.
Watch This If You Like: "Petite Maman," "My Neighbor Totoro," time travel!