The Last Days Of Ptolemy Grey First Look: Samuel Jackson Stars In An Apple TV+ Series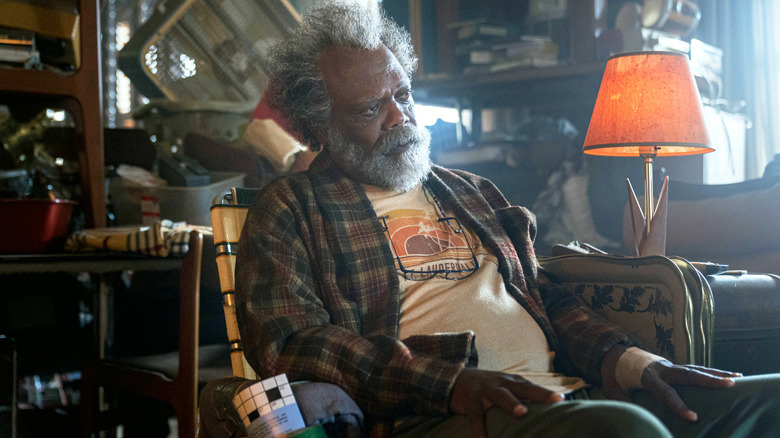 Apple TV+
Is that you, Mr. Glass? Samuel L. Jackson is back with a grey afro in the first-look images from "The Last Days of Ptolemy Grey," an Apple TV+ limited series based on Walter Mosley's novel of the same name. It's far from the first time Jackson has worked on the small screen (I'm old enough to remember when he played Jamal's dad on the original "Ghostwriter"), but it does give him his first major non-supporting role in the era of prestige TV. 
Jackson stars in "The Last Days of Ptolemy Grey" as the eponymous character, a man in his early 90s who's been all by forgotten by the people in his life — himself included — when he's assigned a new caretaker in the form of an orphaned teenager named Robyn (Dominique Fishback). Deadline has confirmed the six-episode drama will debut with two episodes on March 11, 2022, with the remaining episodes dropping weekly (as is customary for Apple TV+ exclusives). Along with the photo of Mr. Grey sitting alone and looking glum in his cluttered home, a second image has dropped of Jackson and Fishback's characters sharing what appears to be an unexpectedly tender moment.
Last Days of Ptolemy Grey First Look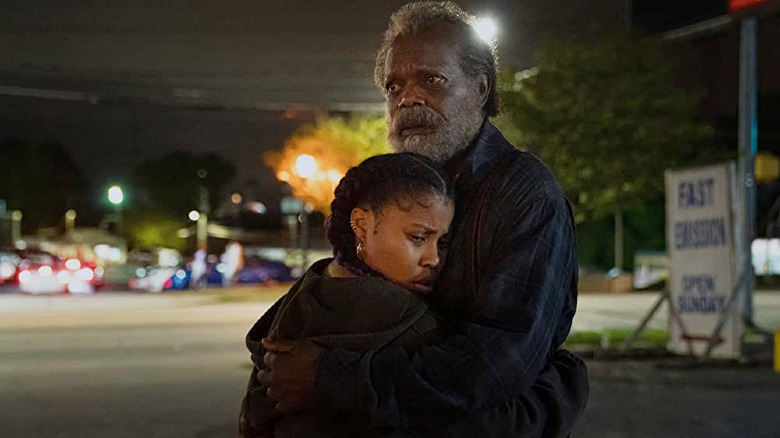 Apple TV+
Mosley wrote and executive produced Apple TV+'s' "The Last Days of Ptolemy Grey," making him the latest author to adapt their own book for the streaming service after Stephen King did the same thing with last year's "Lisey's Story." The series was directed by Ramin Bahrani, the Oscar-nominee whose credits includes the critically acclaimed films "99 Homes" and "The White Tiger," as well as HBO's not-so-well-received 2018 TV film adaptation of "Fahrenheit 451." Joining Jackson and Fishback in the cast are Walton Goggins ("The Righteous Gemstones"), Cynthia Kaye McWilliams ("Bosch"), Damon Gupton ("Black Lightning"), Marsha Stephanie Blake ("When They See Us"), and Omar Benson Millerr ("Ballers").
Never one to take it easy, Jackson will also co-star in director Matthew Vaughn and Apple TV+'s spy thriller "Argylle" later this year and may yet return as Nick Fury in Marvel's Disney+ series "Secret Invasion" before 2022 is over. For all the forgettable movies he's made over the years, Jackson is still capable of delivering a powerhouse performance when he's given the right material, so hopefully "The Last Days of Ptolemy Grey" will do just that. It's also good to see Fishback's star remains on the rise coming after her great turns in HBO's "The Deuce" and films like "Project Power" and "Judas and the Black Messiah."
"The Last Days of Ptolemy Grey" will begin its run on March 11, 2022.