The Worst Person In The World Trailer: A Life In 12 Chapters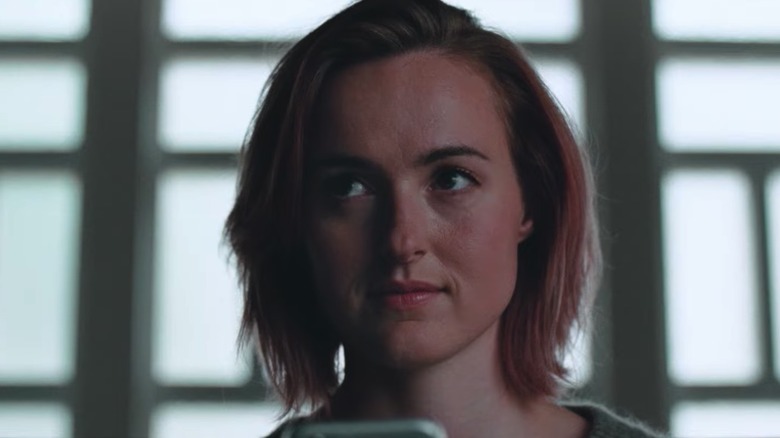 Neon
Neon has released a new trailer for the lauded Norwegian film "The Worst Person in the World," about Julie (Renate Reinsve), a young woman trying to navigate her career and love life in Oslo. The film, which is told in 12 chapters, premiered at the 2021 Cannes Film Festival where Reinsve won the award for Best Actress. "The Worst Person in the World" is the Norwegian entry for Best International Feature Film for the 94th Academy Awards. 
The film won Best Foreign Language Film from the New York Film Critics Circle, with co-star Anders Danielsen Lie winning Best Supporting Actor from the National Society of Film Critics. It was also nominated for Best Foreign Language Film at the Critics Choice Awards. (Note: I am a member of the CCA.)
This is director Joachim Trier's third film in his "Oslo Trilogy," which also includes "Reprise" and "Oslo, 31 August." In an interview with Variety, Trier said of the film: 
"My co-writer Eskil [Vogt] and I wanted to go back to basics, back to the form we started out with — human stories, in this case about love ... And to embrace that sense of playfulness and musicality we had in previous films. But as we finished the script, and saw that ['Reprise' and 'Oslo, August 31st' star Anders Danielsen Lie] and the city of Oslo would play major roles, we realized it would connect. We said, 'Let's not feel ashamed, let's feel free to embrace this label as well.'"
Finding Yourself in Oslo
"The Worst Person in the World" stars Reinsve, Anders Danielsen Lie, Herbert Nordrum, Hans Olav Brenner, Helene Bjørneby, Vidar Sandem, Maria Grazia Di Meo, Lasse Gretland, Karen Røise Kielland, Marianne Krogh, Thea Stabell, and Deniz Kaya. If you're wondering about that song in the trailer, it's "I Said Goodbye to Me" performed by Harry Nilsson, who also wrote it. Here is the official info for you:
Director Joachim Trier returns with another modern twist on a classically constructed character portrait of contemporary life in Oslo. Chronicling four years in the life of Julie, THE WORST PERSON IN THE WORLD examines one woman's quest for love and meaning in the modern world. Fluidly told in twelve chapters, the film features a breakout performance by Cannes Best Actress winner Renate Reinsve as she explores new professional avenues and embarks on relationships with two very different men (Anders Danielsen Lie and Herbert Nordrum) in her search for happiness and identity.
"The Worst Person in the World" will hit theaters on February 4, 2022.