Will There Be A Sequel To Blade Runner 2049? Here's What We Know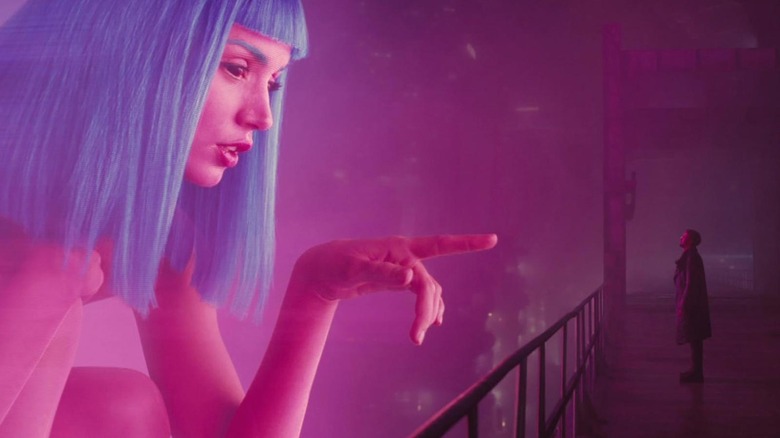 Warner Bros/Sony Pictures
These days there is just so much franchise content to get your teeth into. You can hardly turn around without tripping over a prequel and tumbling headlong into three seasons of extended universe material, and now it looks like the "Blade Runner" is next. November 2021 saw the premiere of the anime series "Blade Runner: Black Lotus," about a week before Ridley Scott announced that a 10-episode live action TV series is also in development (via Variety). We're not sure yet about Scott's level of involvement, but here's hoping it won't be too much. The guy has given us many cherished memories, but let's face it; when it comes to fleshing out the world of his classic movies, "Prometheus" and "Alien: Covenant" both prove he absolutely sucks at it.
There is clearly potential, however. The bleak world of "Blade Runner" is one of the most evocative in movie history and it's remarkable that it took 35 years for a proper official sequel to appear. After all, the sci-fi dystopia of replicants, long coats, choking pollution, constant rain, and giant Atari billboards is so ripe for expansion. It was even more of a surprise that "Blade Runner 2049" was such an accomplished follow-up to the original film, capturing the same noir-ish tone and pace of Scott's beloved cult classic.
So while our small screens will soon be awash with further "Blade Runner" content, what about potential plans to complete the cinematic trilogy?
Blade Runner 3 Rumors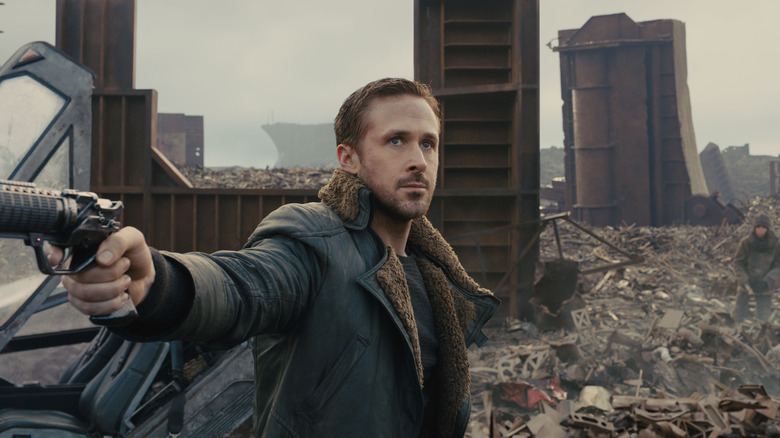 Warner Bros/Sony Pictures
Giant Freakin Robot broke the story recently that "Blade Runner 3" is in development, according to their "trusted and proven" inside sources. That may come as a surprise since the two previous movies performed sluggishly at the box office.
The first film was released in the summer of 1982 a few weeks after "E.T. the Extra-Terrestrial" and limped home as only the 29th top grossing film of the year (via Box Office Mojo). Perhaps its proximity to Spielberg's heart-warming fare with cuddly aliens and kids on flying bikes was to blame. Who wants to spend a summer's evening in the dark watching Harrison Ford grimacing in the rain?
"Blade Runner 2049" had plenty going for it: the original had become a cult classic over the last 30 years, Denis Villeneuve was hot off the back of his Oscar-nominated hit "Arrival," and the marquee names of Ryan Gosling and Harrison Ford were starring. Yet it still didn't pull in the required audiences to match box office projections. Although "Blade Runner 2049" made almost $260 million globally (via Box Office Mojo), it was still a significant loss for the studio. It needed to make $400 million to be a success (via Hollywood Reporter).
Ridley Scott blamed the length, telling  Al Arabiya he would have trimmed 30 minutes. "2049" certainly was a long sit, but I could have taken an extra half an hour easily. I was just so totally swept away by the world and the mood that I barely paid attention to the plot. It was only when I watched it again on Netflix, without the benefit of a monumental screen and a bone-penetrating sound system, did I notice the ponderous pacing and the routine mystery.
If "Blade Runner 3" is really in development, what has persuaded the studios to take another gamble on the franchise?
Would Denis Villeneuve Return?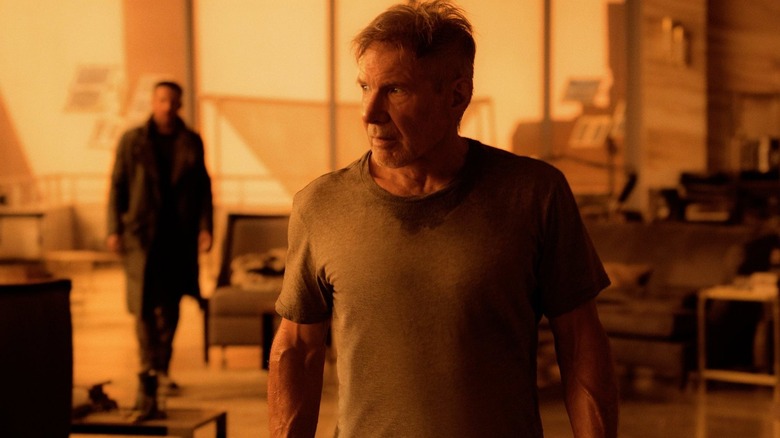 Warner Bros/Sony Pictures
Maybe the performance of "Dune" has something to do with it. It is generally regarded as a commercial success (via Forbes), with Villeneuve at the helm and Part Two already greenlit and scheduled for arrival in October 2023. It also proves that audiences have an appetite and patience for big, long, ambitious sci-fi epics, and it may get the added boost of a Best Picture nomination come Oscar time, according to some pundits.
Would Villeneuve return for "Blade Runner 3?" That may all depend on whether it is a straight follow-up to "2049." Back in 2020, he told Empire magazine that he'd like to revisit the Blade Runner world, but not necessarily to direct a sequel (via Observer):
"It's such an inspiring place, the Blade Runner world... The problem I have is the world 'sequel.' I think cinema needs original stories. But if you ask me if I'd like to revisit this universe in a different way, I can say yes. It would need to be a project on its own. Something disconnected from both other movies. A detective noir story set in the future... I wake up sometimes in the night dreaming about it."
Where the story would go if "Blade Runner 3" went ahead? Surely Harrison Ford's involvement has run its course. The actor is now 79 and the conclusion of "2049" seemed like the right place for Deckard to bow out. If we assume Gosling's K died at the end of the film, the natural place for his character arc, then there are still questions left unanswered if screenwriters wanted to continue the storyline that began in the original almost 40 years ago. Plus, Gosling hasn't ruled out returning if the story is right...