Bridgerton Season 2: Release Date, Cast, And More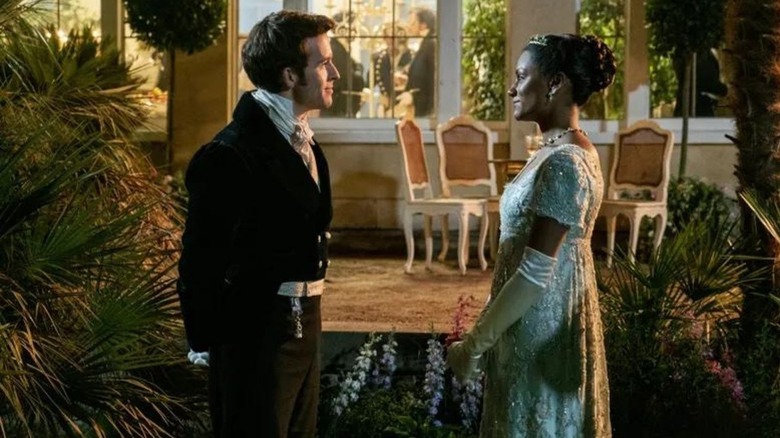 Netflix
"Bridgerton," Netflix's steamy romance series which catapulted Phoebe Dynevor (Daphne Bridgerton) and Regé-Jean Page's (Simon Basset) careers to fame, is returning for a second season (and third and fourth season!). The show arrived on Christmas day in 2020, offering a lush escape at the end of a challenging year, and was embraced by isolated audiences. It is no wonder that "Bridgerton" became Netflix's biggest original ever after 82 million households watched the show in its first 28 days. 
Based on the series of globally bestselling historical romance novels from author Julia Quinn, "Bridgerton" season 1 centered on Daphne Bridgerton — the eldest daughter of the wealthy Bridgerton family who makes her societal debut. She becomes entangled in a courting deception with the Duke of Hastings, London's most eligible Bachelor Simon Basset. Their relationship becomes the epicenter of the mysterious (well, not so much anymore since they revealed her identity) Lady Whistledown's gossip column. 
Season 2 will follow the story of Daphne's brother, Lord Viscount Anthony Bridgerton (Jonathan Bailey), and Kate Sharma (Simone Ashley), featuring the enemies-to-lovers dynamic between them, and all things that make a romance novel — a romance novel. It's the best book in the series, which makes Anthony and Kate a fan-favorite couple among Julia Quinn enthusiasts. Netflix has big boots to fill, bringing the second novel to life. But if the upcoming season is anything like the already released teaser, "Bridgerton" fans are in store for some real sparks.
Bridgerton Season 2 Release Date and Where You Can Watch It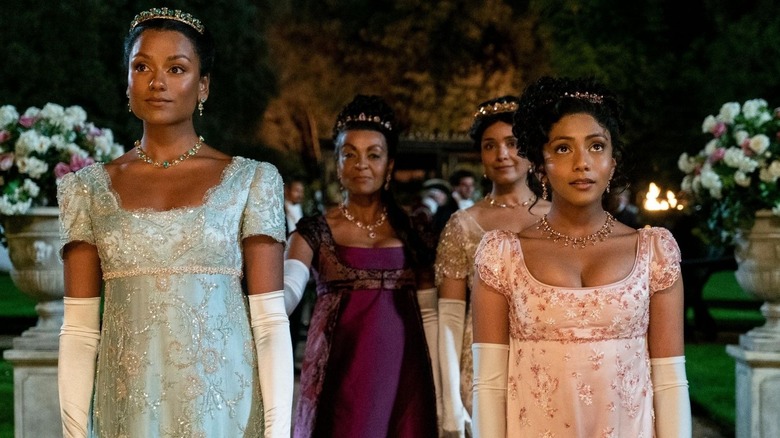 Netflix
In a video released by Netflix on Christmas Day 2021 — the first anniversary of "Bridgerton" season 1, the cast members received a new letter from Lady Whistledown. The letter made a special revelation and acknowledged the upcoming season's release date.
"Happy Anniversary to our buzzy ton. It is customary for a first anniversary to gift papers, dear readers. I do hope you find this one informative. Bridgerton returns March 25th."
So there you have it, "Bridgerton" season 2 will be premiering on Netflix on March 25, 2022.
Fans of "Bridgerton" have been impatient to watch the second season since a clip displaying Anthony Bridgerton, and Kate Sharma's sparkling battle of wits was released. Lady Whistledown previously teased that the viscount will "dominate the social season." Although he's looking for a marriage of convenience, he has no idea of the character development that awaits him.
What Will Happen in Bridgerton Season 2?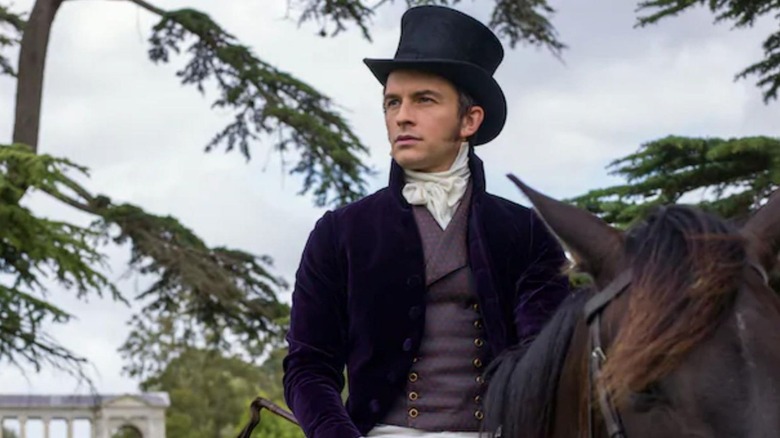 Netflix
Dear readers, I might not be Lady Whistledown, but I did read Julia Quinn's "The Viscount Who Loved Me," the second novel in the "Bridgerton" series — which means I know what's about to unravel in season 2.
"The Viscount Who Loved Me" brings Anthony's story to light. When we last saw him, the eldest Bridgerton sibling declared his intention to find a viscountess and produce an heir, sharing his disregard for finding love. Anthony was heartbroken following his separation from the Opera singer Siena, but now that he's had enough time to nurse his feelings, he might be ready to face the formidable Kate Sharma. Book readers might remember that another constant fear that Anthony grapples with is that he's afraid of dying young (like his father) and abandoning his family.
Anthony chooses Edwina as his betrothed, but her sister Kate is protective as ever, and the most meddlesome woman to grace London's Regency-era ballrooms. She is a passionate schemer determined to put an end to their courtship — before she ultimately catches Anthony's eyes as all enemies do.
Kate is confident that reformed rakes do not make good husbands and just wants to protect her sister ... before her own heart becomes vulnerable. Anthony appears less reprehensible, Lady Whistledown causes drama, and with a love triangle, nothing is ever too simple. That's all I can say without giving away spoilers! But I'll leave you with this: if you thought season 1 was steamy, season 2 is about to knock it out of the park.
Bridgerton Season 2 Cast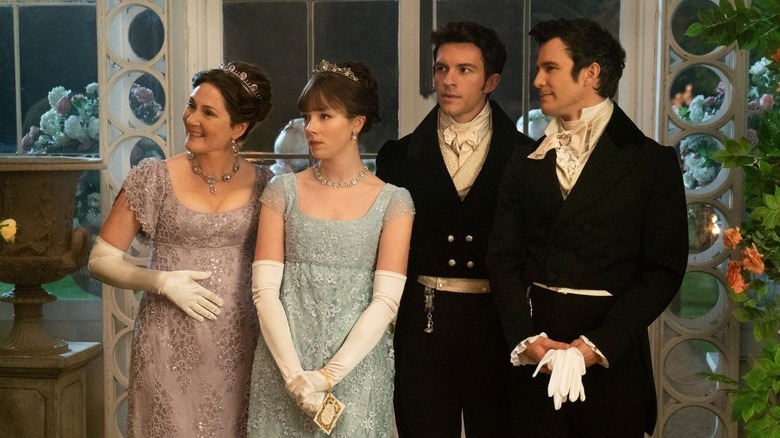 Netflix
The show's casting diversity was thought to be its most immediately striking quality, despite the inherent escapist fantasy that it focuses on. "Bridgerton" season 2 casts a South Asian woman as its female lead, actress Simone Ashley (who played Olivia Hanan in Netflix's "Sex Education"). She will play Kate Sharma (Kate Sheffield in the books), and is described as "a smart, headstrong young woman who suffers no fools — Anthony Bridgerton very much included."
Charitha Chandran will play Edwina Sharma, Kate's younger sister, who "has been taught by her older sister Kate to be the perfect debutante. She's kind-natured and endlessly endearing. But while she may be young and naive, she also knows what she wants: a true love match."
Shelly Conn is Lady Mary Sharma, Kate and Edwina's mother. She is the daughter of an Earl, whose marriage to a tradesman in the past embroiled her family in scandal. Her family and past will be scrutinized once more upon their visit to London.
Calam Lynch is set to portray Theo Sharpe, "a hardworking printer's assistant" and "an intellectual who fights for the rights for all." Will Theo clash with Lady Whistledown — or come to learn of her identity because of his profession? Another mysterious casting announcement includes actor Rupert Young, whose unnamed character is said to be "the newest member of the ton with a connection to one of its most notable families."
Remember Queen Charlotte (Golda Rosheuvel)? The character will take a life of her own in a spin-off prequel series that Shona Rhimes will write. The spin-off will also tell the stories of young Violet Bridgerton (Ruth Gemmell) and Lady Danbury (Adjoa Andoh).
Is There A Trailer For Bridgerton Season 2?
There isn't a full-length trailer for "Bridgerton" season 2 yet, but the Shondaland-produced series gave some seriously thirsty fans a glimpse of Anthony and Kate in a clip shared in late September last year.
In the video released, Anthony and Kate appear to be alone in the garden (and "Bridgerton" lovers know how dangerous that can be). She scolds Anthony — who is courting her sister Edwina (Charitha Chandran) at the time — with a sharp remark. Having heard Anthony proclaim his many requirements for a wife at the ball, a frustrated Kate decides to put him in place.
"Are the young ladies of London truly so easily won by a pleasing smile and absolutely nothing more?" declares Kate. Anthony tries to spin the conversation in a different direction, but with little success. "So you find my smile pleasing?" he inquires, smiling as if he'd won in that moment. But Kate is a determined young woman and will not fall under his spell (despite the magnificent makeover given to Bailey's character, sans season 1 sideburns). "I find your opinion of yourself entirely too high. Your character is as deficient as your horsemanship. I shall bid you goodnight," she replies and walks away, leaving him dumbfounded.
The scene is reminiscent of Jane Austen's "Pride and Prejudice" and gives eagle-eyed fans some major Darcy/Lizzy vibes. It'll be interesting to see Anthony and Kate's dynamic, especially since they're both headstrong and, may I daresay, a tad bit stubborn? How will they react once thrown in a love triangle — with Lady Whistledown watching their every move? We'll know on March 25, 2022!