Cobra Kai Season 4 Finally Revealed What Happened To Aisha Robinson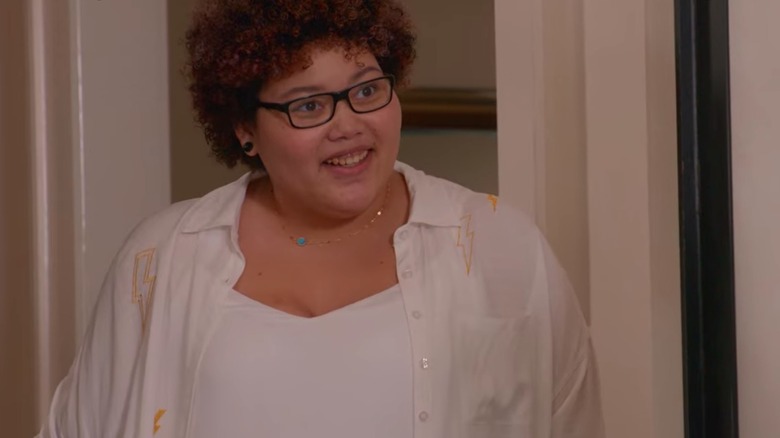 Netflix
Back at the end of "Cobra Kai" season 2 and the huge school karate brawl, Aisha Robinson (Nichole Brown) left West Valley High School to the disappointment of a whole lot of fans, including me. Aisha, who had been friends with Sam (Mary Mouser) since childhood, had already been through a lot. When Sam started to hang with the popular girls, Aisha got bullied. She became the first female member of Cobra Kai, kicked all sorts of butt, got all buddy-buddy with Tory (Peyton List), tried to stop Sam from drinking until she's sick, and finally seemed to find her own way. She had a huge arc, and then — poof. She's gone.
In episode 6 of season 4, however, we learn what happened to Aisha. It's a short scene, but it makes a powerful point. It also gives us a counterpoint to what's happened to Sam and Tory since she left. The "natural Cobra" learned far more from Johnny Lawrence than he probably meant to teach.
Bullying the Bully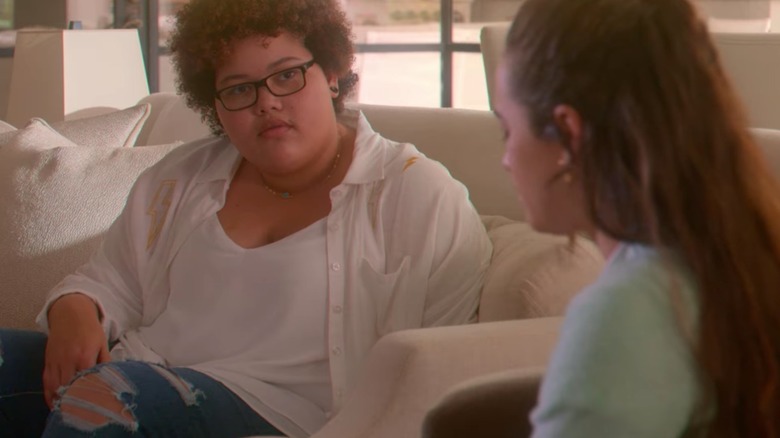 Netflix
Through their ups and downs, Sam and Aisha have a history, and Sam is going through a rough patch. (Not that it's not more than half her fault.) Sam judges Tory, Tory judges Sam, fights happen, things get vicious, and people get hurt.
The situation with Tory is going to get one of them killed. So Sam seeks out Aisha, her oldest friend, for some help.
Sam's mom (who has a bit of a secret, violent past herself) has tried to help Tory after realizing her threats were only damaging an already suffering girl. She helped Tory get back into West Valley High, and Sam is really upset about it. They're torturing each other, calling each other names, and threatening to hurt one another. (If you don't want to slap Sam when she goes after Tory in her mermaid costume, you have a raisin for a heart.)
It seems Aisha's dad got an offer from UC Santa Barbara and moved them up there, though she does say it was also because of the giant fight. I love Aisha's line, "My parents were pissed! I broke a kid's nose. Who knew these things [her fists] were lethal weapons?"
What Aisha is really there to reveal, however, is how she's changed her thinking, and foreshadows how Tory and Sam might do the same.
Strike First Doesn't Always Mean Punching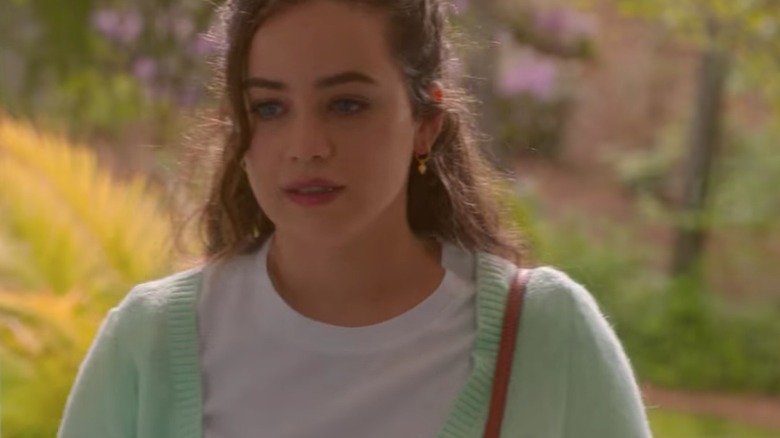 Netflix
Sam, who has had a pretty sweet life, might have been hurt by Tory, but at least you can understand where Tory is coming from. Sam is a bit stuck up and a bit prissy, and seeing her sort of put her hat in her hands to visit Aisha for advice is the first step towards finding her own path in the finale. 
Aisha has a story for Sam, who keeps complaining about Tory. She tells Sam that when she started at her new school, she saw this girl who looked, "like she walked out of a Malibu Barbie beach house." The expression on this girl, who she also describes as "pink for days," was the same one she saw from the other bullies in her life. She decided to use the Cobra Kai motto "strike first" by introducing herself and asking if this Barbie girl can show her around. It worked, and now they're besties. Aisha may not be in karate anymore, but she's using what she learned to change her own narrative. It's something Sam needs to hear, both for her fighting style and her relationships.
The real kicker (sorry, but not really) is that while Sam is finding her confidence and her own fighting style, it's really Tory who is having the turnaround. She actually cares about accidentally hurting Sam in the tournament. Kreese is on her side for once, and that matters to her. Amanda is really helping her out, and it seems that things might be different for her. She wins the title, sees something that might take it away from her, and we're left hanging. Will she strike first like Aisha did and say something? Could that change things? Next season can't come soon enough!