Let's Talk About That Sad Scene In Cobra Kai Season 4 Episode 2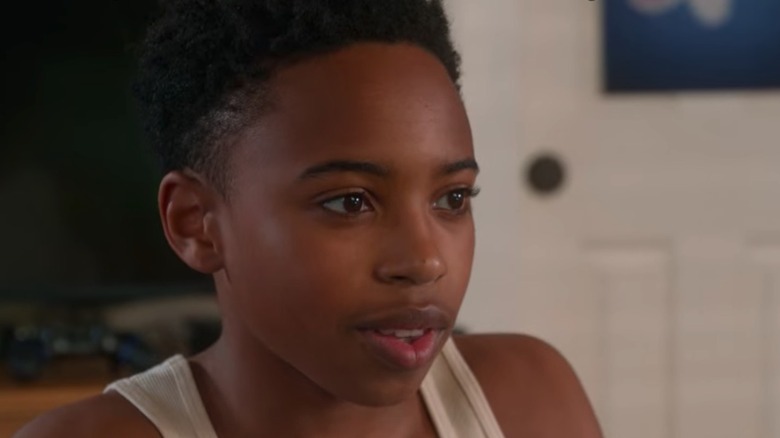 Netflix
Nothing breaks your heart more than bullying, unless it's a kid being bullied for something they really love. Gosh, it hurt my nerdy little heart to watch the scene in "Cobra Kai" season 4, episode 2 where the new kid, Kenny (Dallas Dupree Young), gets his heart crushed. Bullying isn't new in this show. Almost every kid at West Valley High School has been through it. But this instance was particularly cruel, from cyberbullying to actual physical attacks.
Kenny is introduced in this episode, and when we first see him, he's happy. His dad may be deployed, his mom working, and his brother in juvee (where he spent time with Robby Keene, played by Tanner Buchanan), but that doesn't phase him. Mom leaves him snacks and a lovely note for his first day of school, and Kenny dances his way to the bus stop. However, the monstrous kids on the bus tease the hell out of him for it. Beasts, I tell you! When he shows up a kid at basketball and accidentally hits him with the ball, things get even worse. The biggest offense? That kid – Daniel LaRusso's son, Anthony (Griffin Santopietro) — looks bad in front of Lia, the girl he likes. She thinks Kenny is cool, and even notices his video game shirt.
How Did Daniel End Up with a Bully for a Son?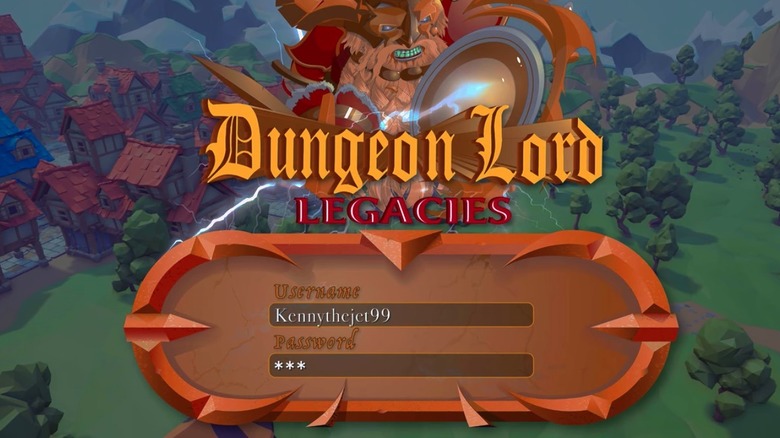 Netflix
Anthony was a bit of a brat in the first three seasons, doing nothing but looking at a screen and saying insulting things to his family. Now that he's had a growth spurt, he's become even worse, despite the moments of doubt on his face in this episode. He's running with a pack of jerks who seem to find joy in giving this poor kid a whole lot of crap. Lia intervenes and sort of blows off Anthony. (I love Lia. She's the person I wish I'd been in middle school.)
Here comes the heartbreak. Kenny is a fan of a game called "Dungeon Lord Legacies," which appears to be sort of a "Minecraft"/"World of Warcraft" hybrid. As a "WoW" player, what happens next makes my soul ache. The jerk kids pretend to be Lia, in-game, with the game handle "PrincessLia," and asks Kenny to meet after discovering that he cosplays as a specific character. (I want to hug him for this.) Unfortunately for Kenny, he's not talking to the real Lia. Those little jerks orchestrated this scenario to beat him up. 
Children Are The Very Worst, But Kenny is The Very Best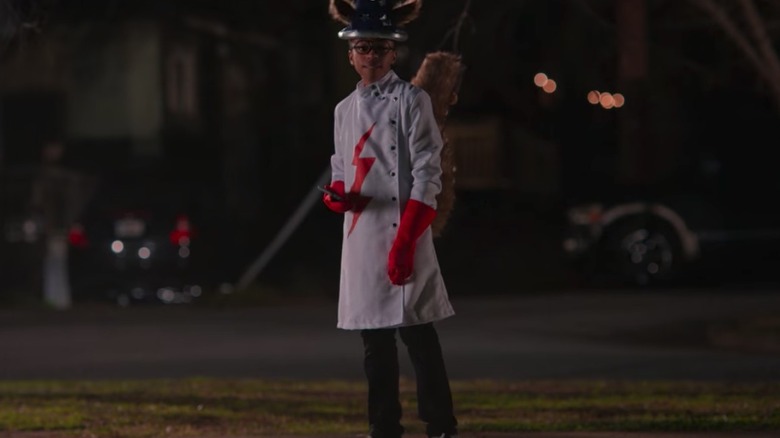 Netflix
He manages to escape, but it's a close one. Of course, you know what happens next. Kenny seeks out Johnny's son, Robby, because his brother wants him to learn karate. Kreese is a jerk when Kenny arrives at Cobra Kai, but eventually, with Robby's insistence, he agrees to train Kenny. 
Here's the thing that makes this even more upsetting: People who are bullied as kids often end up as bullies themselves. Cobra Kai encouraging students to strike first with no mercy is probably not the way to help break this cycle. I don't want to see this very sweet cosplaying kid who loves to dance end up as a bully. 
If you're being bullied, no matter how silly this sounds, it really does get better. I promise. You are the coolest, just being yourself. And Kenny — he's the coolest, too.