Jean-Marc Vallée, Director Of Dallas Buyers Club And Sharp Objects, Dies At 58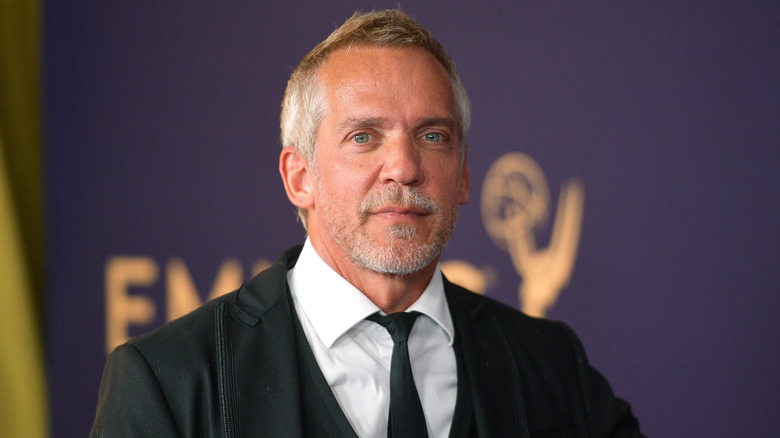 Matt Winkelmeyer/Getty Images
The winter holidays have brought tragic news, as Canadian filmmaker Jean-Marc Vallée has suddenly passed away at age 58. Although his directing career dates back to his music video work in the 1980s, Vallée didn't pop up on most people's radars until producers Martin Scorsese and Graham King hired him to helm the 2009 period drama "The Young Victoria." The film was only modestly well-received by critics, yet it paved the way to Vallée directing the acclaimed big screen dramas "Dallas Buyers Club" and "Wild," as well as the similarly celebrated "Big Little Lies" season 1 and miniseries "Sharp Objects" for HBO.
Vallée landed an Oscar nod for his editing on "Dallas Buyers Club," as well as Emmy nods for his editing on "Sharp Objects" and "Big Little Lies" season 1. He also received a Genie Award nod from the Academy of Canadian Cinema and Television for his editing on his feature debut, 1995's "Liste noire (Black List)," and directed Matthew McConaughey and Jared Leto to Oscar wins for their performances in 2013's "Dallas Buyers Club."
Vallée's Legacy as a Filmmaker
Focus Features
Great editing and casting were the key to Vallée's artistic success as a director. "Dallas Buyers Club" is based on the real-life exploits of Ron Woodroof (McConaughey), a Texan electrician who contracted HIV/AIDS in the 1980s and managed to prolong both his own life and the lives of others by smuggling pharmaceutical drugs unapproved by the FDA into the U.S. The film has been rightly criticized for ignoring the real Woodroof's alleged bisexuality and portraying him as being homophobic (via Slate), despite those who knew him saying that wasn't the case. It's also been just as validly taken to task for casting Leto, a cisgender male actor, to portray Rayon, a fictional transgender woman who befriends Woodruff in the movie. Yet, as problematic as "Dallas Buyers Club" is, it remains one of the rare semi-mainstream U.S. films to shine a light on the AIDS pandemic in the '80s and portray its victims in a sympathetic, compassionate light.
Vallée followed the movie with 2014's "Wild," an adaptation of Cheryl Strayed's memoir about her decision to hike 1,100 miles of the Pacific Crest Trail in the 1990s on a journey of self-healing in the wake of her mother's death and her subsequent personal struggles, which led to the destruction of her first marriage. "Wild" would see Vallée refine the subjective editing techniques he had utilized in his previous work, intercutting Cheryl's (Reese Witherspoon in an Oscar-nominated turn) trek with flashbacks to her past and her life with her mother (Laura Dern, who deservedly landed an Oscar nod for her supporting role) to enlightening and often heart-wrenching effect.
Vallée's Move Into Television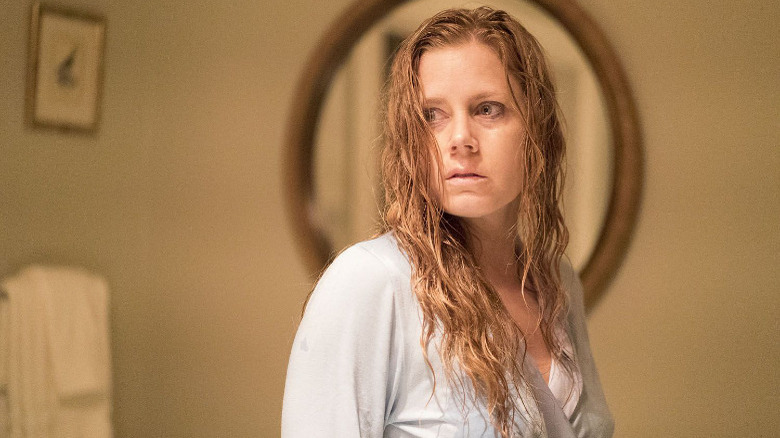 HBO
After helming 2015's "Demolition," a dramedy starring Jake Gyllenhaal as an investment banker who struggles with grief after the death of his wife, Vallée turned to directing TV with "Big Little Lies" and "Sharp Objects," adapting the novels of the same names by Liane Moriarty and Gillian Flynn, respectively. 
Although worlds apart in terms of their settings and genres, both "Big Little Lies" season 1 and "Sharp Objects" carried over the motif of characters haunted by their pasts from Vallée's films before them. "Sharp Objects" especially took his impressionist editing style to the extreme, frequently hopping back and forth between its lead character Camille Preaker's (Amy Adams) present and her not-always-reliable memories, and effectively pulling viewers deeply into her fractured headspace. Adams and Patricia Clarkson (who played Camille's abusive mother) would go on to receive much in the way of awards recognition and praise for their performances, as did the entire "Big Little Lies" cast (which included Witherspoon and Dern).
In a statement (via THR), Vallée's trusted producing partner Nathan Ross confirmed his passing, although the cause of his death was not disclosed. It reads as follows:
"Jean-Marc stood for creativity, authenticity and trying things differently. He was a true artist and a generous, loving guy. Everyone who worked with him couldn't help but see the talent and vision he possessed. He was a friend, creative partner and an older brother to me. The maestro will sorely be missed but it comforts knowing his beautiful style and impactful work he shared with the world will live on."
To that I will simply add: Thank you, Jean-Marc Vallée, for finding a way to really show what it feels like to live with your past ever-present on your mind (your mistakes, your trauma, everything that shaped you into the person you are on any given day) and reminding us that it's vital to keep moving forward — even when what came before threatens to drag us backwards or worse.