Pop Culture Imports: The Hand Of God, Dr. Brain & More Foreign Movies And TV Streaming Now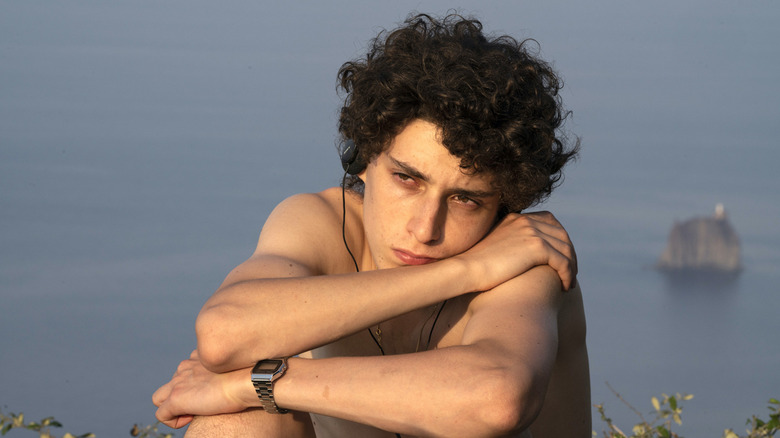 Netflix
(Welcome to Pop Culture Imports, a column that compiles the best foreign movies and TV streaming right now.)
We're nearing the end of 2021 (!) and it's time to play catch-up on all the movies and shows you missed in the final months as we head towards another new year. And yes, that means catch-up on the international titles, which, thanks to the wealth of choices on streaming platforms now, is easier than ever. 2021 has been an incredible breakthrough year for international shows and movies, and somehow, this column has felt like it's only scratched the surface. Yes, we've got your share of prestigious arthouse dramas here, but also your regular old head-chomping Korean genre shows, and animated French adventure films. 
With that, let's fire up those subtitles and get streaming.
The Summit of the Gods – Netflix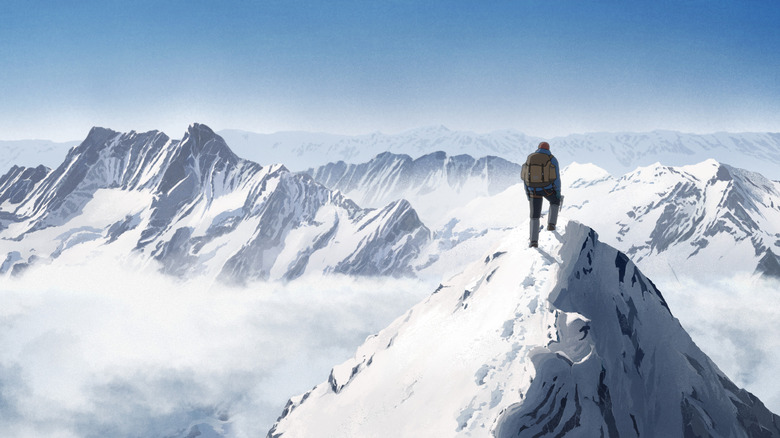 Netflix
Country: France
Genre: Animated adventure
Director: Patrick Imbert
Cast: Lazare Herson-Macarel, Eric Herson-Macarel, Damien Boisseau
"The Summit of the Gods" is a French animated film that adapts a Japanese manga, which itself was inspired by the real-life story of English mountaineer George Mallory who disappeared while summitting Everest. But its concoction of international influences only makes its ode to the heights of the human spirit even more powerful. Written and directed by Patrick Imbert, who co-writes with Magali Pouzol and Jean-Charles Ostorero, "The Summit of the Gods" takes place in the '90s setting in which the original manga was published, following a Japanese reporter named Makoto Fukamachi, who encounters a mysterious climber named Habu who has found the camera of George Mallory, which might contain proof that Mallory and his companion Andrew Irvine actually reached the summit of Mount Everest. But Makoto slowly becomes engrossed in Habu's story, which plays out in flashback alongside Makoto's own investigation into Habu's life, and decides to join him to document Habu's own expedition to reach the peak of Mount Everest. A tale of obsession and ambition, "The Summit of the Gods" is a truly breathtaking film with majestic, awe-inspiring animation that truly fits its rather portentous name.
Watch This If You Like: "Free Solo," "127 Hours," fooling yourself into thinking you could rock climb if you wanted to.
Dr. Brain – Apple TV+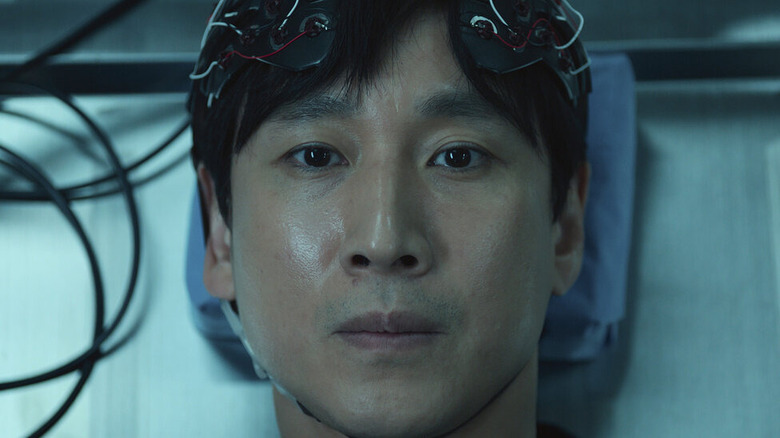 Apple TV+
Country: South Korea
Genre: Sci-fi thriller
Director: Kim Jee-woon
Cast: Lee Sun-kyun, Lee Yoo-young, Park Hee-soon, Seo Ji-hye, Lee Jae-won, Uhm Tae-goo.
At one point, Kim Jee-woon was one of filmmakers at the forefront of Korean New Wave cinema — standing alongside the likes of Bong Joon-ho and Park Chan-wook with his stylish, shocking thrillers like "A Tale of Two Sisters" and "I Saw the Devil." But apart from one ill-conceived foray into directing in Hollywood (the 2013 Arnold Schwarzenegger action flick "The Last Stand") and a prestige spy drama that barely made waves in the west ("The Age of Shadows"), Kim Jee-woon had all but faded from the global stage. But now he's made his comeback with TV. And what a TV series it is.
"Dr. Brain" is an atmospheric sci-fi thriller which stars "Parasite" star Lee Sun-kyun as a brilliant neuroscientist with a autism who pioneers a new technology that will allow him to sync brain waves with the recently dead. But when he experiments on himself with the technology, he starts to struggle with separating the memories of the dead with his own reality. All the while, a mystery unfolds regarding his comatose wife, and his technology might be the only way to solve it. A mystery drama, a medical thriller, and a creepy ghost story all in one, "Dr. Brain" is yet more proof that South Korean television has never been better.
Watch This If You Like: "Hannibal," "Mr. Robot," Frankenstein stories but with ghosts.
The Hand of God – Netflix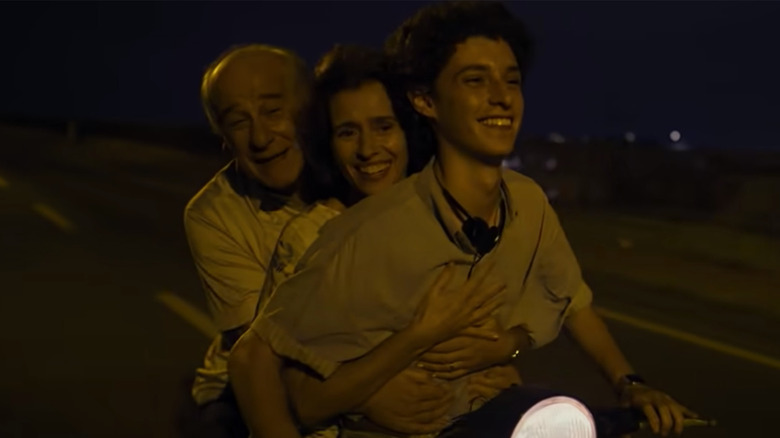 Netflix
Country: Italy
Genre: Autobiographical drama
Director: Paolo Sorrentino
Cast: Filippo Scotti, Toni Servillo, Teresa Saponangelo, Marlon Joubert, Luisa Ranieri, Renato Carpentieri, Massimiliano Gallo, Betti Pedrazzi, Biagio Manna, Ciro Capano.
Oh great, another "lyrical" autobiographical drama in which an auteur looks back on his life through a nostalgic (often black-and-white) camera lens and finds some deeper meaning in the sociopolitical context in which he was raised. It's "Call Me By Your Name," but straight. But Paolo Sorrentino's "The Hand of God" is more than the sum of its parts. Part memoir, part coming-of-age neorealist drama, part Gothic comedy, "The Hand of God" is Sorrentino's intensely personal story of finding solace in the beautiful fantasy of filmmaking after tragedy strikes his family. "Reality is lousy," the teenage Fabietto (played by a wonderfully guileless Filippo Scotti) bemoans, quoting the great Fellini in the process. "That's why I want to make films." But reality never appears lousy, even in its darkest moments in "The Hand of God," which paints a surreal, ravishing portrait of Naples, and of Sorrentino's own strange, bewitching childhood.
Watch This If You Like: "Roma," "Call Me By Your Name," aggressively gesturing in Italian.
Asako I & II – Criterion Channel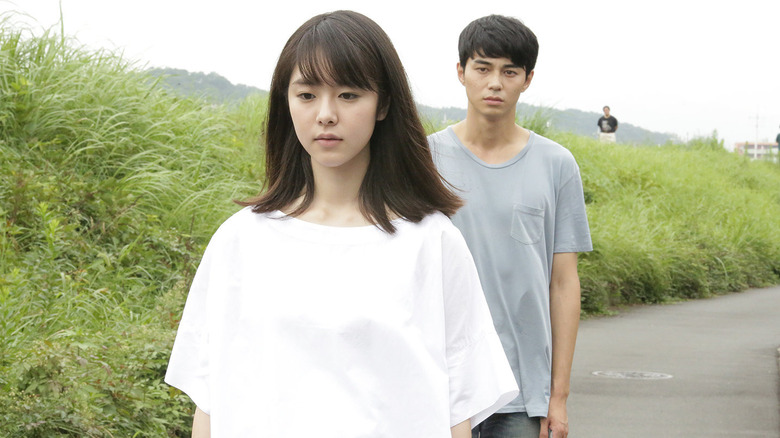 Grasshopper Film
Country: Japan
Genre: Romance drama
Director: Ryusuke Hamaguchi
Cast: Masahiro Higashide, Erika Karata.
With Ryusuke Hamaguchi's masterful Haruki Murakami adaptation "Drive My Car" steadily earning more critical buzz this awards season, there's no better time to visit some of the Japanese filmmakers' other works. Both his breakout hit "Happy Hour" and his acclaimed follow-up "Asako I & II" are available to stream on The Criterion Channel, but I chose to highlight "Asako I & II" because it's the one I arbitrarily clicked on.
But that choice turned out to be fortuitous, as "Asako I & II" is a curious little romance, following a young woman, the titular Asako, as she falls in love at first sight with the mysterious drifter Baku (Masahiro Higashide). They both fall hard and fast, embarking on a whirlwind romance that is untenable — Asako can't stand to be without Baku for more than a day, while Baku can't stand to be tethered to one stop for too long, eventually wandering off to buy shoes and never returning. Two years later, Asako meets a simple, straightforward businessman named Ryohei (also played by Higashide) who looks just like Baku, and reluctantly begins to fall in love with him as well, despite being reminded of her greater, fiery first love. Even with a slight and slightly fantastical romantic drama such as this, Hamaguchi's penchant for humanism (and love for featuring the works of Anton Chekhov in his films) shines through.
Watch This If You Like: "Eternal Sunshine of the Spotless Mind," "Before Midnight," Japanese stage actors performing Chekhov's plays.
Hellbound – Netflix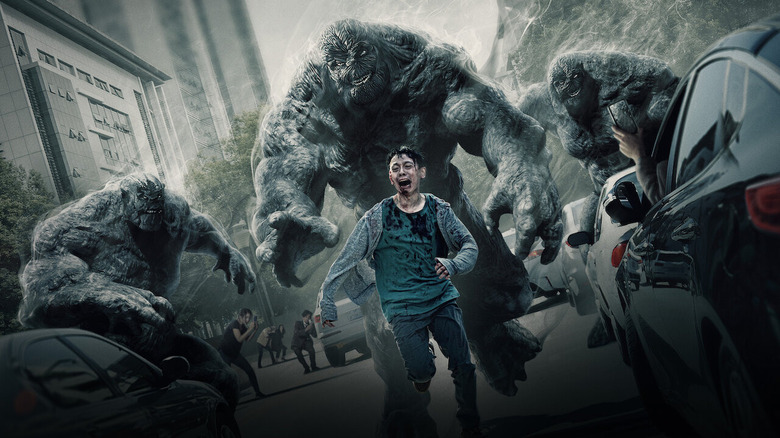 Netflix
Country: South Korea
Genre: Supernatural horror
Director: Yeon Sang-ho
Cast: Yoo Ah-in, Kim Hyun-joo, Park Jeong-min, Won Jin-ah, Yang Ik-june
Yeon Sang-ho, best know for "Train to Busan" and its sequel "Peninsula," bestows his brand of outrageous genre filmmaking to the Netflix series "Hellbound," one of the most original shows to hit the streamer this year. The series takes place in South Korea in the near-future, which suddenly has been beset by a series of strange "murders." But these are murders: they're decrees from otherworldly "angels" that drag the condemned to hell in a fiery display of mauling and incineration. The emergence of these terrifying monsters lead to the foundings of various cults, which play into the people's fears and manipulate them to their own gain. Yoo Ah-in ("Burning") in particular strikes a sinister figure as the leader of the apparently benevolent New Truth Society, which has its own darker machinations.
Watch This If You Like: "Train to Busan," "Legion," "Death Note," not getting sent to hell.