Bubble: Release Date, Cast, And More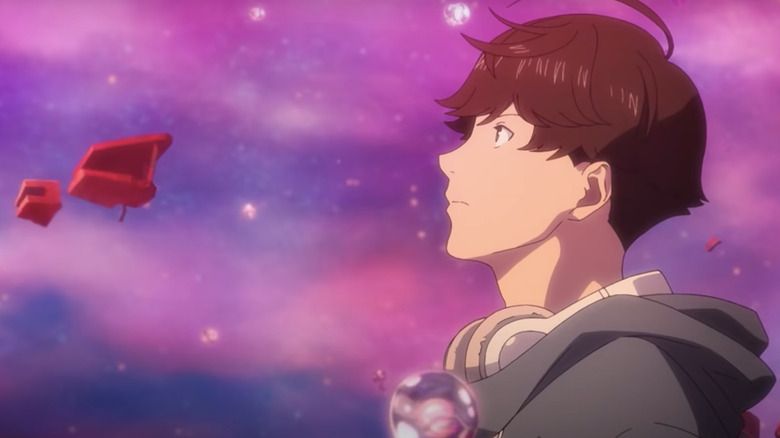 Netflix
(Welcome to ...And More, our no-frills, zero B.S. guide to when and where you can watch upcoming movies and shows, and everything else you could possibly stand to know.)
Water movies are the best sub-genre of animation, and you'll never convince me otherwise. This probably doesn't count as an actual genre, but it definitely should — how else can we classify the many overlapping films about water and the power of friendship? The upcoming Netflix anime movie "Bubble" is joining very accomplished company, alongside beauties like "Weathering With You," "Lilo and Stitch," "Ponyo," and even 2021's "Luca." Something about those glistening waves and reflective puddles just have a way of bringing people together, I guess. In this film, another water-related storyline will use a gorgeously animated backdrop to explore the love between two young people.

Bubble Release Date and Where To Watch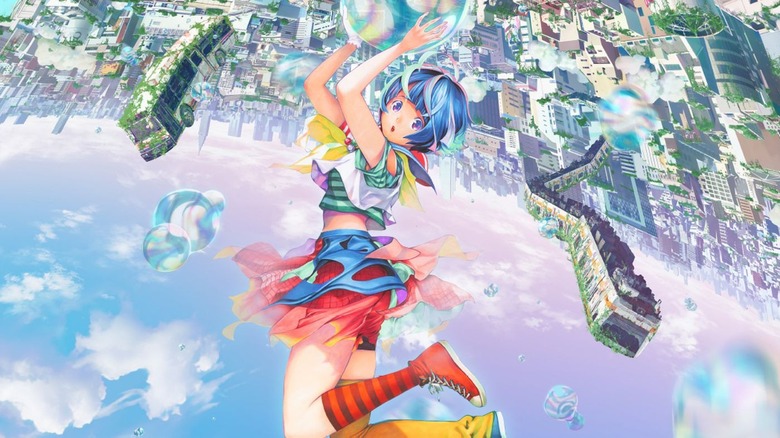 Netflix
"Bubble" will be available on Netflix worldwide, starting Thursday April 28th, 2022. Weeks later, the film will hit theaters across Japan for a May theatrical release. Not much more is known about the production schedule of "Bubble," which was kept tightly under wraps until a teaser trailer revealed our first real look at the film.
What is Bubble?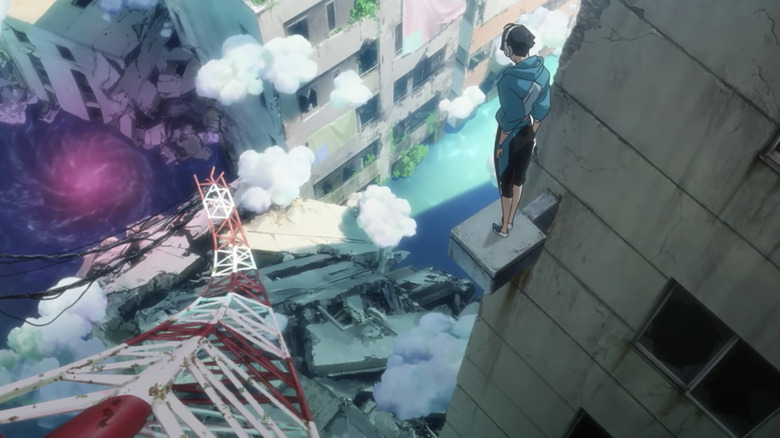 Netflix
In the post-apocalyptic world of "Bubble," the laws of gravity no longer apply. The film explores an alternate version of Tokyo, in which mysterious bubbles descended from the sky and break the laws of gravity within the city. This effectively cuts Tokyo off from the rest of the world, eventually transforming it into a playground for a group of young people without families, who've mastered the art of leaping from bubbles to buildings, using the new reality to their advantage. Gathering in teams, they dangerously battle against one another. The story zooms in on Hibiki, a young ace who nearly falls to his death, but is rescued by a mysterious girl. With this, "Bubble" becomes a love story that screenwriter Gen Urobuchi came up with as a play on the typical mermaid narrative: "Instead of a girl ending up as bubbles after falling in love, why not have a bubble fall in love and transform into a girl?"
The Cast of Bubble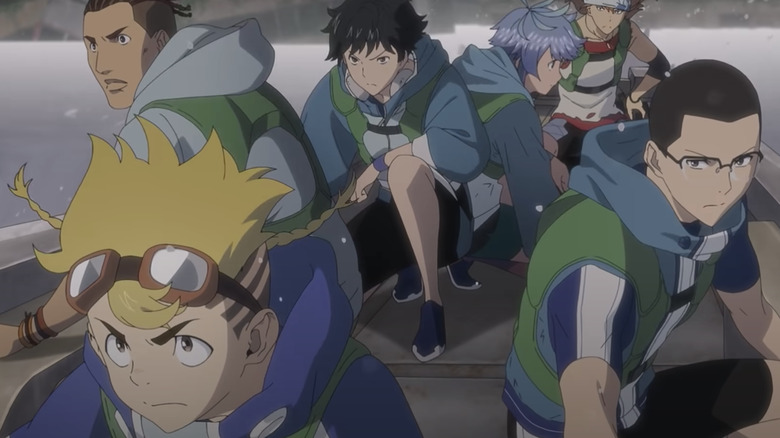 Netflix
So far, Netflix has only revealed a few members of the original Japanese voice cast. Jun Shison will voice Hibiki, the young ace at the center of the story who ends up entangled with the mysterious Uta. Shison is known for voice over work dating back to 2012, and most recently voiced Masa in Netflix's "The Way of the Househusband." Though their specific roles haven't been revealed, "Bubble" also features Mamoru Miyano (who voiced Light Yagami in "Death Note"), Yuki Kaji (Eren Yeager in "Attack on Titan"), and Tasuku Hatanaka (Denki in "My Hero Academia").
Bubble Director, Writer and More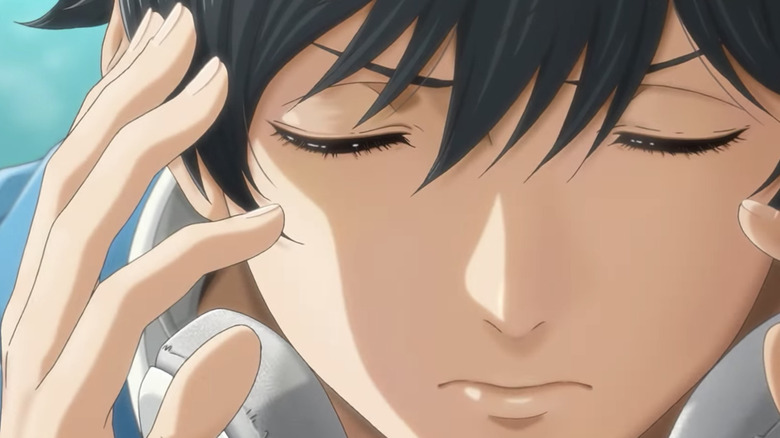 Netflix
"Bubble" has an incredible dream team working behind the scenes to create its dazzling visuals and refreshing story. It begins with the work of Tetsuro Araki, the director behind the hugely popular anime series, "Attack on Titan." Araki released a teaser trailer, revealing that he spent many years quietly working on the project. Also letting us in on the other creatives crafting the series. The all-star anime team includes Gen Urobuchi ("Puella Magi Madoka Magica") as screenwriter and Takeshi Obata ("Death Note") designing the characters, with Hiroyuki Sawano ("Promare") composing music for the series.
Bubble Trailer
The story is set in Tokyo, after bubbles that broke the laws of gravity rained down upon the world. Cut off from the outside world, Tokyo has become a playground for a group of young people who have lost their families, acting as a battlefield for parkour team battles as they leap from building to building. Hibiki, a young ace known for his dangerous play style, makes a reckless move one day and plummets into the gravity-bending sea. His life is saved by Uta, a girl with mysterious powers who appears suddenly. The pair then hear a unique sound audible only to them. Why did Uta appear before Hibiki? Their encounter leads to a revelation that will change the world.