The Heartwarming MCU Moment Robert Downey Jr. Took From His Life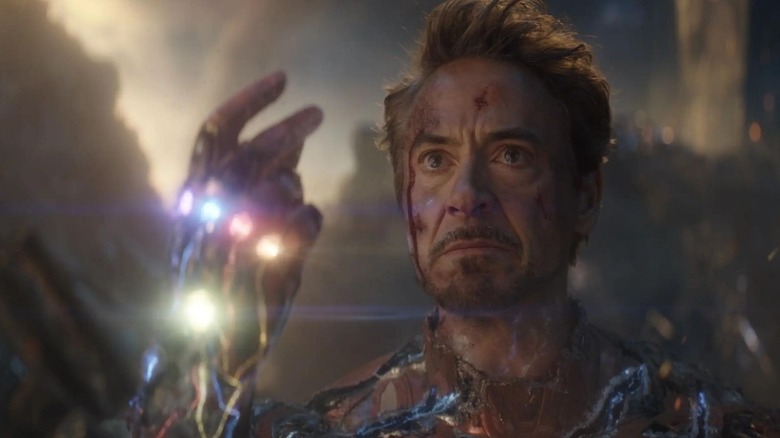 Marvel Studios
Thought you knew everything about "Avengers: Endgame" already? Think again!
At 3 hours and 2 minutes, "Avengers: Endgame" is teeming with memorable moments. Tony Stark (Robert Downey Jr.) returning Cap's (Chris Evans) shield to him, Bruce Banner's (Mark Ruffalo) transformation into Smart Hulk, Scott Lang (Paul Rudd) turning into a baby, and Captain America wielding Mjolnir have all stayed with us since the movie released back in 2019.
But perhaps the most heartwarming moment that has imprinted itself into our memory is the adorable "I love you 3,000" exchange between Tony Stark and his young daughter, Morgan. Born after The Snap caused by Thanos, which blew half of the universe's population to the winds, including some of our favorite characters, Morgan is the reason that Stark almost chooses not to help the rest of the Avengers bring back our departed heroes. Making this moment even more touching is that it was inspired by Robert Downey Jr.'s real-life son Exton.
Behind The Scenes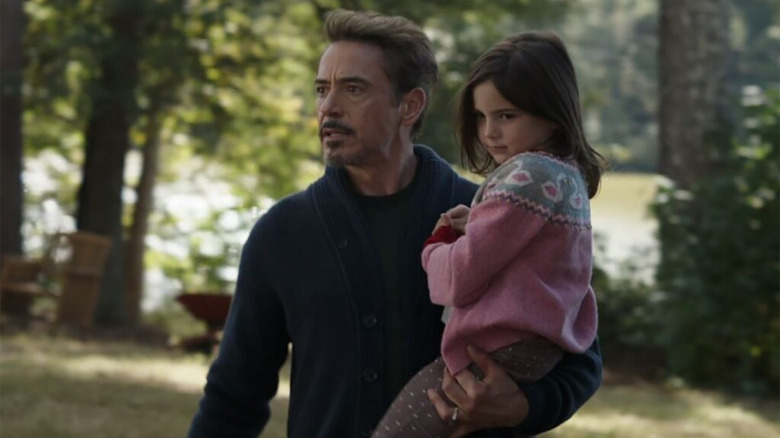 Marvel Studios
When Scott Lang's return from the quantum realm makes the Avengers realize they may still have a chance to avenge the fallen, Stark begins to ponder the possibilities. One night, when the superhero finally finds a way to kickstart the time-traveling takedown of Thanos, he finds his daughter peeking from the hallway.
While tucking her back into bed, Stark tells her, "I love you tons," to which Morgan replies, "I love you 3,000." At the end of the film, Tony repeats the line in a pre-recorded message, which is played at his funeral, following his pivotal sacrifice. As a hologram, he looks at Morgan (and the audience) and says, "I love you 3,000." It's an emotional moment that seals the movie and gives Stark a chance to say goodbye to his family and friends.
A year after the release of "Avengers: Endgame," director duo Joe and Anthony Russo, along with writers Christopher Markus and Stephen McFeely, joined the #QuarantineWatchParty hosted by ComicBook.com, so they could view the film remotely with fans. Robert Downey Jr. also joined the crew during the Instagram live event.
It was then revealed (as seen in the video above) that "I love you 3,000" wasn't scripted, and the line came Downey Jr. himself. The "Iron Man" star's son Exton (who he shares with his wife Susan Downey) often said it to him, and the actor recreated the moment with his on-screen daughter Morgan. Downey Jr. explained:
"It was something that I think Exton, my now-8-year-old, used to say to me, and a lot of kids say, you know? It's before they can quantify love, they just think of the biggest number they know, and it's usually like 2,000 or 3,000, whatever, and it turned out to be really significant. But all the stuff in this movie was about us really starting to bring our own experience, lo these many years into these characters and the and the epic sojourn."
It's The MCU's Most Memorable Line Ever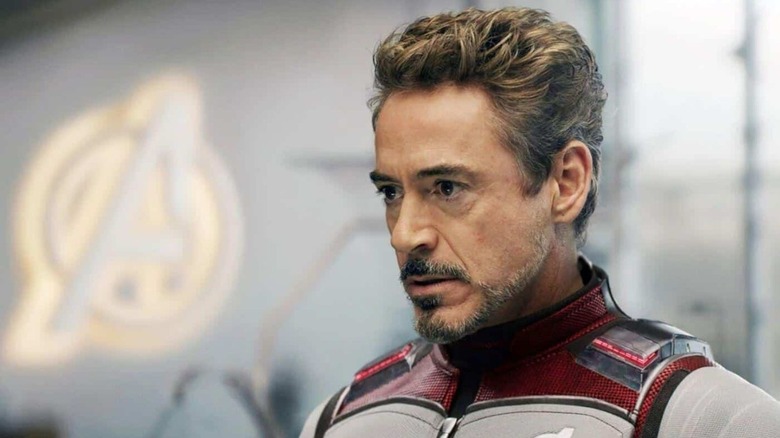 Marvel Studios
Joe Russo added that having "emotional ownership" over one's work always pushed performers and creatives to do better because of their connection to it. Robert Downey Jr.'s bond with his son sparked that beautiful moment, and perhaps that's why it resonated with fans so much.
The phrase "I love you 3,000" is now a staple of the MCU, and fans use it to remember Tony Stark and Robert Downey Jr.'s time in the MCU (it's even on countless T-shirts). Iron Man's story may have ended in a bittersweet way, but his memory continues to linger, and that's largely thanks to the actor's emotional performance and attachment to the character. We love it 3,000.