Annie Murphy And John Cho Join The Voice Cast For Freeform's Animated Praise Petey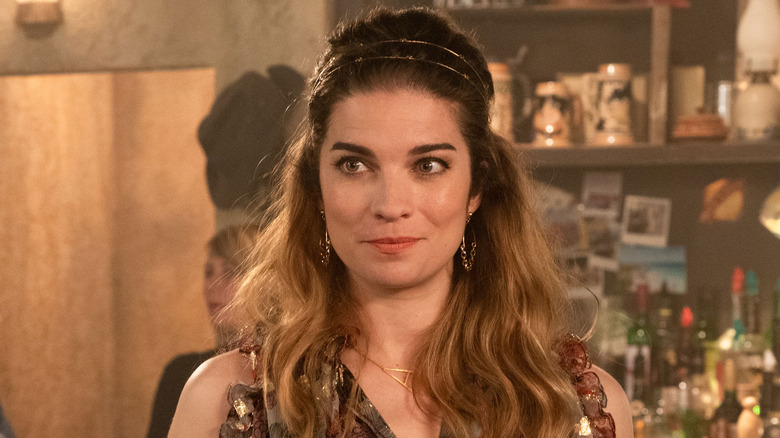 ITV Studios
Freeform is charging forward with its first-ever animated series, fit with an all-star cast and an appropriately hilarious premise. "Praise Petey" plucks a New York "it" girl from her natural habitat and tosses her into a small town ... where her father is a stone-cold cult leader. Variety reports that the upcoming series will feature the voice of "Schitt's Creek" alum Annie Murphy alongside John Cho ("Cowboy Bebop"), Christine Barankski ("The Good Fight"), Stephen Root ("Barry"), and more.
Hailing from SNL writer Anna Drezden, the series follows Petey (Murphy), the titular NYC girl whose life comes crashing down around her. If this sounds a little familiar, just think back to Murphy's star-making role and the similarities will immediately seem abundant. But this story goes a little differently. Like her "Schitt's Creek" character, Murphy's Petey heads to a small town that gives her a new lease on life, but this is where their paths diverge. Petey's story is a less about personal growth and a lot more about cult management. The official synopsis reads:
"Praise Petey follows Petey, a New York City "it" girl who has it all until her life comes crashing down around her. As luck would have it, a mysterious gift from her father gives her a new lease on life: she's going to "lean into" modernizing his small-town cult. Once the girl who had everything, now she has to use her city smarts to revamp her father's failing cult and be a better leader than he was, a much more laidback one — a nice one — a girl boss!
The Cast of Praise Petey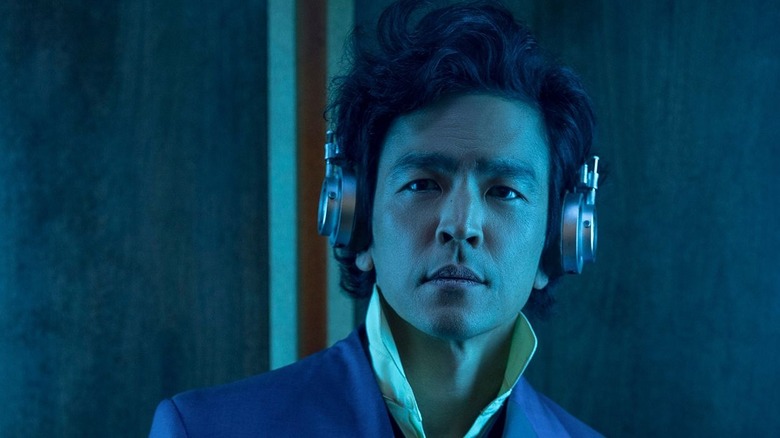 Netflix
In "Praise Petey," Murphy is joined by John Cho, who stars as Bandit, her potential love interest and a cult member since childhood. Though it's a shame the pair won't share the screen with their actual faces, watching them play love interests in any capacity will be a thrill. Christine Baranski and Stephen Root voice Petey's parents, two seemingly fascinating figures rife with comedy potential. Her mother, a Manhattan magazine editor and known perfectionist, is described as someone who's "never eaten, tasted or seen ketchup." Meanwhile, her father runs a cult, which feels like more than enough information, but here's a bit more: Petey's loving father is "a charming, homespun, stone-cold cult leader with some pretty unique ideas about meditation, space, jumping up and down in a field, and how his bloodline is necessary for the salvation of mankind. He may or may not be dead."
Other cast members include Kiersey Clemons ("The Flash") as Eliza, a local bartender and reluctant BFF to Petey; and Amy Hill ("Magnum P.I.") as Mae Mae, Bandit's mother, who oozes southern hospitality and also happens to be the right-hand woman of Petey's father. The series will begin production in early 2022
Though "Praise Petey" will mark the first animated show from Freeform, this isn't the network's first time experimenting with animation. Back in 2019, two other series were in development: the Emma Roberts produced millennial comedy "Betches" and "Woman World," based on the graphic novel of the same name. Neither project ended up going to series.