Station Eleven Trailer: Searching For Loved Ones In A Post-Apocalyptic World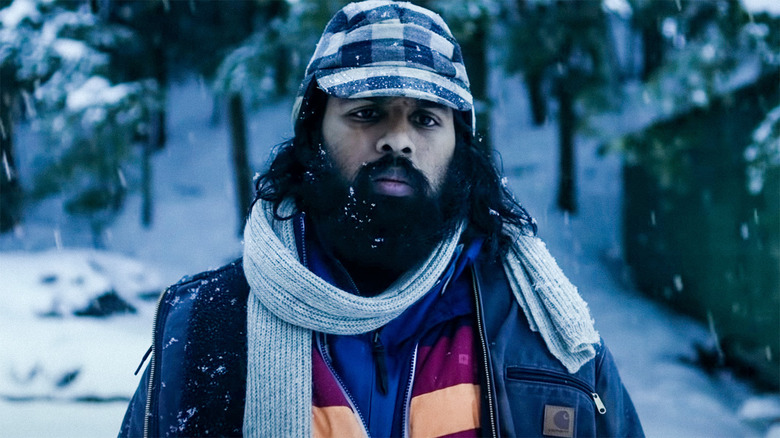 HBO Max
HBO Max has released a new trailer for its upcoming post-apocalyptic limited series "Station Eleven." The drama is based on the 2014 novel by Emily St. John Mandel, which won the Arthur C. Clarke Award in 2015. It's the story of a pandemic (in the book it's a really bad swine flu called the Georgia Flu) that has devastated humanity. Ah, the before times, when such things were fiction or things of the past. Anyway, here is the official info: 
A post-apocalyptic saga spanning multiple timelines, this limited drama series tells the stories of survivors of a devastating flu as they attempt to rebuild and reimagine the world anew while holding on to the best of what's been lost. 
Are you freaked out yet? Maybe set up an appointment for that booster shot. The miniseries stars Mackenzie Davis, Himesh Patel, Daniel Zovatto, David Wilmot, Matilda Lawler, Philippine Velge, Nabhaan Rizwan, and Lori Petty, with Gael Garcìa Bernal and Danielle Deadwyler recurring.
"Station Eleven" was created for television by Patrick Somerville, who will also serve as showrunner. Directors include Jeremy Podeswa, Hiro Murai, Helen Shaver, and Lucy Tcherniak. If you recognize Podeswa's name, it might be because he directed six episodes of "Game of Thrones."
Civilization is a Fragile Thing
As you can see in the trailer for "Station Eleven," things have taken a dark turn for humanity when the rapid flu pandemic hits. By "in the trailer," I obviously mean, "look outside your window." Sure, we haven't quite made it to cults ... or have we? Ahem. 
Not sure this is the best timing for a series like this, but it's certainly not the first of its kind. We know what fiction writers think will happen to humanity if something bad happens. See "The Walking Dead," "Lord of the Flies," etc. As much as this might be a difficult watch for some viewers, "Station Eleven" has certainly got a great cast. The trailer really sucks you in with the different timelines and mysteries about finding people from "before." It's also got Lori Petty, which means that it will be impossible not to watch. 
Frankly, I'm dying to know (sorry) how you all feel about on-the-nose movies and television right now. Is it too close to what's happening in real life, or does it give you comfort to watch characters go through similar things? Let us know @slashfilm, and maybe tag me @jennabusch. I'm really curious. 
"Station Eleven" begins streaming on HBO Max on December 16.