Yahya Abdul-Mateen II Launches New Production Company, Partners With Netflix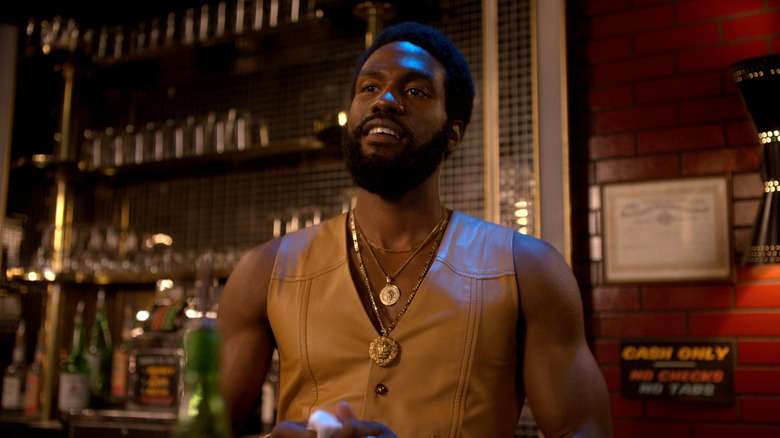 Netflix
Yahya Abdul-Mateen II, star of "Candyman" and "Watchmen," has launched a new production company, and he's partnered up with the biggest streaming service on the planet for this new venture. Indeed, Netflix has signed a creative partnership deal with the filmmaker's company, called House Eleven10. The title takes its inspiration from Abdul-Mateen II's childhood home in Oakland, California.
Per Variety, the actor will star in and produce movies for Netflix through House Eleven10. The company will seek to "be a place where the legacy of the stories from Abdul-Mateen II's youth will live on in creative form; a home for different narrative universes, illustrating both the magic and humanity within them including extraordinary stories about ordinary people." In a statement, he had this to say about his vision for the company:
"I am so proud of the vision of House Eleven10 and couldn't be more excited about Netflix's shared passion for the ideas we'd like to put into the world I want our films and shows to be soulful in their world-building and dynamic in their character. We want to employ a creative process that makes space for magic and humanity in various narrative universes, and across all genres. House Eleven10 seeks to showcase the talent of traditionally underrepresented or overlooked communities within the industry by including diverse filmmakers, writers, and staff throughout our projects."
Netflix vice president of original film Tendo Nagenda had the following to add:
"Yahya is an incredibly bright talent and we're privileged to have been there from the start with his career. We're excited to continue to collaborate creatively with him through House Eleven10."
Yahya Abdul-Mateen II's Meteoric Rise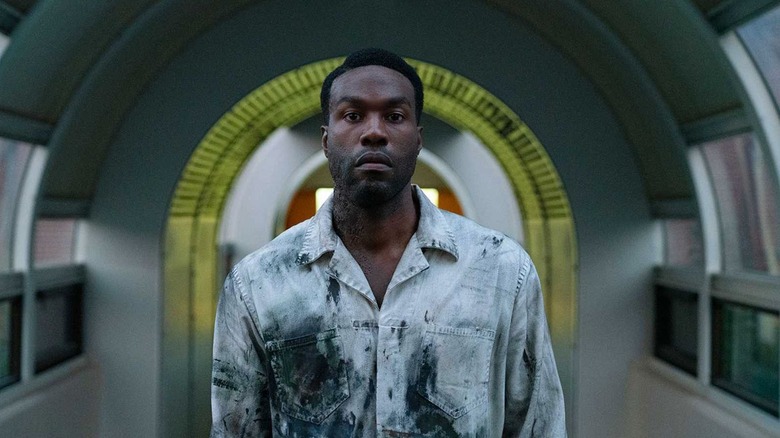 Universal Pictures
Abdul-Mateen II has had quite the meteoric rise in Hollywood in just a handful of years. The actor got his start with Netflix, starring in "The Get Down." He has since partnered with them several times on projects like "The Trial of the Chicago 7" and "Black Mirror." Since breaking out in "The Get Down," Abdul-Mateen II has only taken on more prolific roles, with turns in this summer's "Candyman," in which he served as the lead, as well as "Aquaman." Abdul-Mateen II is also set to reprise his role as Black Manta in the sequel, "Aquaman and the Lost Kingdom." Also on the DC front, he starred in HBO's "Watchmen," which earned him an Emmy.
While no specific projects have been announced as part of this new agreement, the launch of a production company signals just how busy the man is at the moment. He has two major movies on the way with "The Matrix Resurrections," as well as the Michael Bay thriller "Emergency." He had previously been set to star in the "Mad Max" prequel "Furiosa," though he was recently replaced by Tom Burke. It's now easy to see why, as Abdul-Mateen II has quite the full plate.
Aside from his starring roles, Abdul-Mateen II is currently executive producing "Emergency Contact," a thriller that also includes Dwayne "The Rock" Johnson among its producers. We'll be sure to keep you posted as any details emerge regarding future projects between Netflix and House Eleven10.