The Best Movies And TV Shows Leaving Netflix In December 2021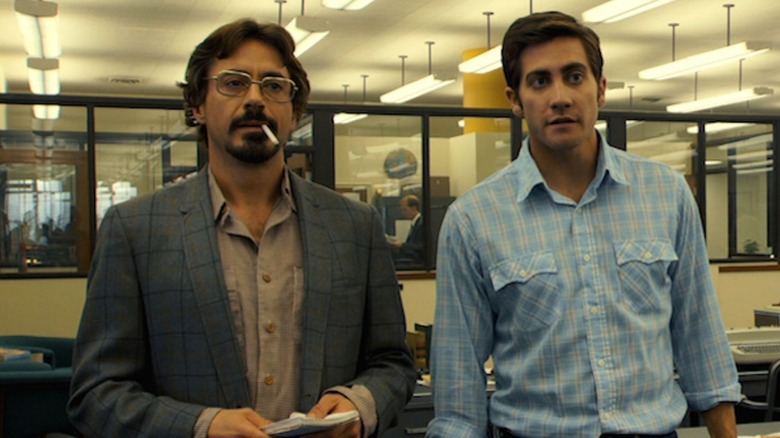 Netflix
Out with the old and in with the new. As streaming service chess continues, Netflix is shuffling a couple dozen more titles off the service in December, meaning it's time to cram them all into a binge. This crop of movies and TV shows is particularly strong, meaning we'll have to wave goodbye to a few classics and nostalgic faves. 
Between now and the end of December, the two long holiday weekends should help with the farewell tour binge — it's not like there's a ton of movies coming out in the next month, right? Just in case you're overwhelmed by the options, here are a couple of must-watch titles to check out, along with the full list of everything leaving Netflix next month.
Zodiac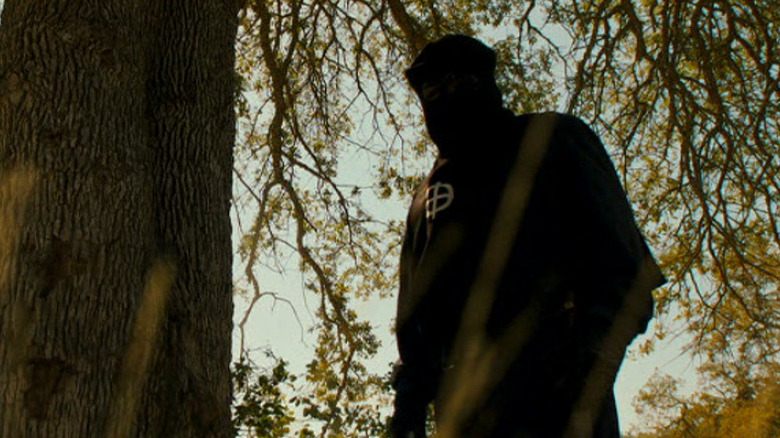 Netflix
Surely you're familiar with David Fincher's modern masterpiece, "Zodiac," a gripping exploration of the infamous serial killer. 
The story of the Zodiac killer is naturally difficult to translate onscreen — it's twisting and mysterious, sure, but also chock full of more questions than answers. Fincher retells the story with the same spiraling obsession that characterized the public interest. Jake Gyllenhaal's Robert Graysmith tumbles down the rabbit hole of questions, a political cartoonist looking to deduce the killer's identity. Given his civilian job title, he may seem in over his head, but we quickly learn that the only thing more powerful than experience is dedication. 
Graysmith is obsessed with answers and "Zodiac" grants him over two hours to find them. 157 minutes fly by in the hands of a skilled director, and Fincher takes that a couple of steps further. When it needs to, "Zodiac" slows time to stop, the investigation seemingly endless, the search for the killer hopeless; in other moments, our minds race alongside the characters. The acclaimed director and his star-studded cast are in top form all throughout this thrilling mystery. (Leaving December 31)
Spy Kids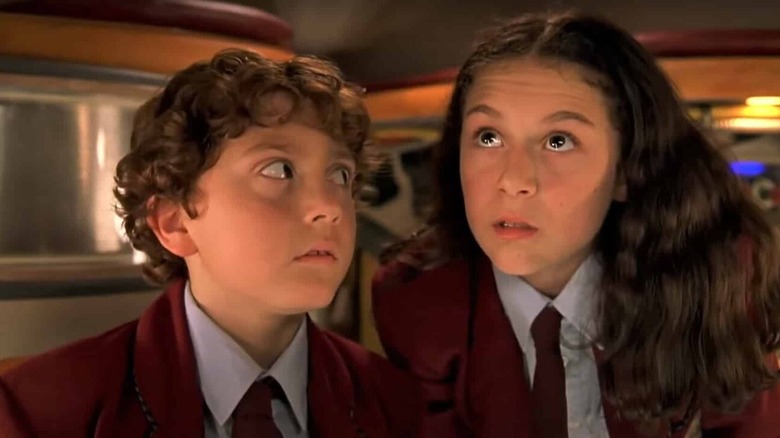 Netflix
After 20 years, the Robert Rodriguez joyride about kids becoming secret agents hasn't exactly grown up, but it's aged like a fine wine. Or, you know, a non-alcoholic beverage that also gets better by the day. 
"Spy Kids" follows siblings Carmen (Alexa PenaVega) and Juni Cortez (Daryl Sabara), two kids navigating the typical pitfalls of early adolescence — like bullies and bedwetting — until family secrets come to the surface and they discover much bigger problems looming over their lives. Turns out their parents (Antonio Banderas and Carla Gugino) are professional government spies, and despite being retired, the duo embarks on a dangerous mission and land in some life-threatening trouble that forces their kids to come to their rescue. Cue as many wild hijinks as you can imagine, including an endless trove of clever gadgetry, giant thumb-shaped minions, and a creepy army of robot children. Did I mention it comes from writer-director Robert Rodriguez? Because it does. (Leaving December 31)
Fullmetal Alchemist: Brotherhood Parts 1–5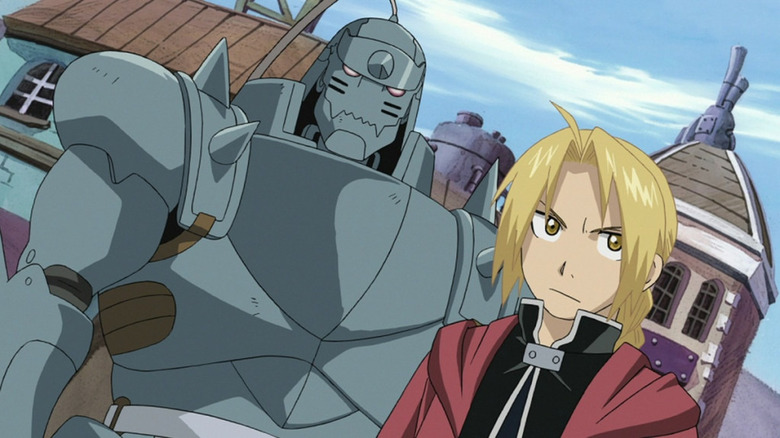 Netflix
"Fullmetal Alchemist: Brotherhood" is the kind of series that acts as a gateway into anime. Many among us caught their first glimpse of the series via late-night Adult Swim airings, and now, thanks to streaming, the whole series is available to binge at your leisure ... assuming you get through it by the end of the month. And you should! Emotional, action-packed, and loaded with characters who will imprint themselves on your mind, this series is the definition of a must-watch. 
You've probably heard the title enough times to be at least a little intrigued, so allow me to push you over the edge. "Fullmetal Alchemist: Brotherhood" is a bold and ambitious fantasy story that takes place in a world where alchemy is the main source of power and industrial progress. Throughout the series, alchemists are used as superpowered soldiers, grand battles are fought, power structures crumble, and grand philosophical ideas are explored. But at its heart, this is a tale of family. Edward and Alphonse Elric are two brothers on a journey to undo a terrible mistake made in their childhood. After a failed attempt to bring their mother back to life using alchemy, Edward lost his leg and Alphonse his entire physical body. His soul now encased in a suit of armor, the pair look to mend their past mistakes. Naturally, their plan derails a bit. (Leaving December 31)
Do The Right Thing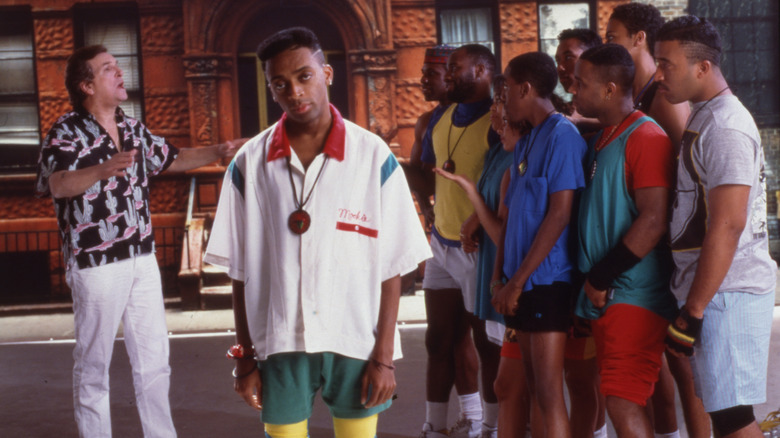 Universal Pictures
Insightful, provocative, and consistently prescient is Spike Lee's incendiary "Do The Right Thing." Over 30 years later, Lee's masterwork remains monumental, exploring racial unrest on a boiling hot day in a New York neighborhood. Salvatore "Sal" Fragione (Danny Aiello) is an Italian owner of a pizzeria in Brooklyn who, despite the sweltering heat, follows his daily routine of opening up the shop. Within 24 hours, the day becomes unlike any other, after a neighborhood local, Buggin' Out (Giancarlo Esposito), takes notice of the pizzeria's Wall of Fame, which exhibits only Italian actors. The wall becomes a symbol of racism and hate for many in the neighborhood, tensions rise, and the day disintegrates into violence as frustration brings out the worst in everyone. (Leaving December 31)
The Great British Baking Show: The Beginnings Season 1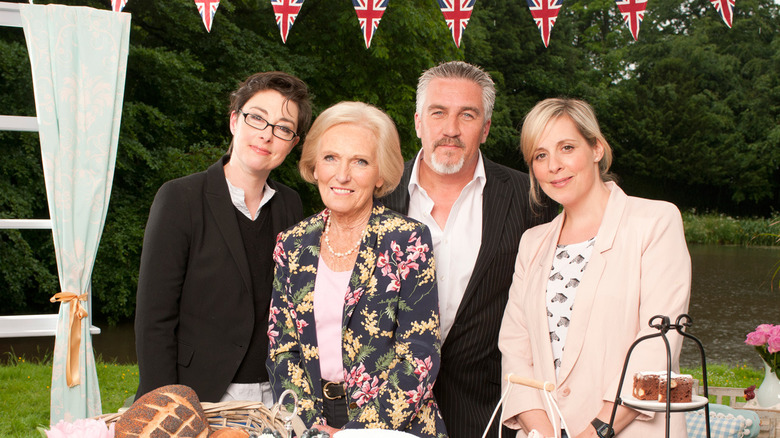 Netflix
A reliable source of joy, "The Great British Baking Show" is currently in the middle of a new season, where OG judge Paul Hollywood is joined by Prue Leith and comedian hosts Noel Fielding and Matt Lucas. While this new cast is just as capable of giving us 10 episodes of oven-fresh fun, it's hard not to miss the original lineup sometimes. Early season hosts Mel Giedroyc and Sue Perkins were so delightfully in sync, while Paul and Mary Berry made a perfect judging duo. 
Well, if you, too, binged all prior season on Netflix, then here's the good news — there's still more! Netflix has an additional library of "Bake-Off" episodes under the title "The Great British Baking Show: The Beginnings." These 10 episodes originally aired on the BBC as the third season of the series, but in the whole acquisitions jumble, they didn't end up on Netflix's original collection of seasons. Now it's on the way out, but this is your chance to catch up on some past pastries and see the original hosts and judges at work. (Leaving December 31)
Movies And TV Shows Leaving Netflix In December 2021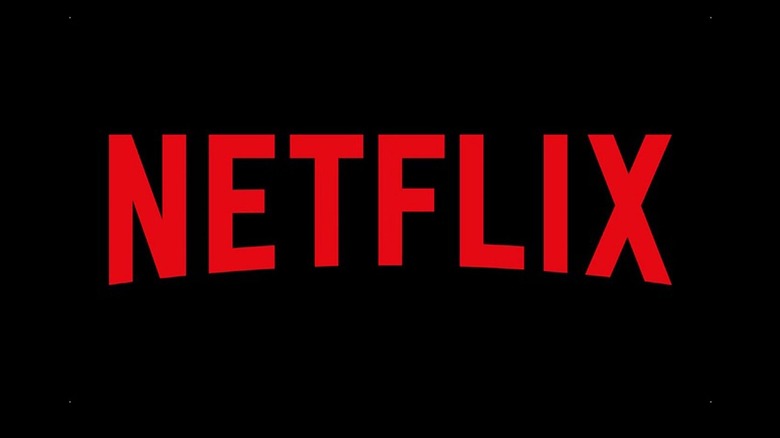 Netflix
December 8
Mariah Carey's Merriest Christmas
December 13
Halt and Catch Fire Seasons 1-4
Fifty: The Series Seasons 1-2
Saint Seiya Seasons 1-6
December 15
Lee Daniels' The Butler
Maps to the Stars
The Theory of Everything
December 21
Jacob's Ladder
Private Practice Seasons 1-6
December 25
Captain Fantastic
December 30
Winchester
December 31
A Cinderella Story
American Gangster
Beethoven
Beethoven's 2nd
Charlie's Angels
Cold Mountain
Defiance
The Devil Inside
Do the Right Thing
Don't Be a Menace to South Central While Drinking Your Juice in the Hood
Double Jeopardy
Forensic Files Collections 1-9
Fullmetal Alchemist Brotherhood: Parts 1-5
Fullmetal Alchemist Season 1
Ghost
Gladiator
The Great British Baking Show: The Beginnings Season 1
House Party
House Party 2
House Party 3
Lara Croft Tomb Raider: The Cradle of Life
The Last Airbender
Like Crazy
Love Don't Cost a Thing
Love Jones
The Lovely Bones
The Machinist
Magnolia
Memoirs of a Geisha
My Fair Lady
Mystic Pizza
Pan's Labyrinth
Puss in Boots
Rumor Has It...
Serendipity
Spy Kids
Spy Kids 2: The Island of Lost Dreams
Spy Kids 3: Game Over
Stuart Little
The Strangers
Titanic
Tommy Boy
Underworld
Underworld: Awakening
Underworld: Rise of the Lycans
What a Girl Wants
What's Eating Gilbert Grape
Zodiac