The Spiderwick Chronicles Is Getting A Series Adaptation At Disney+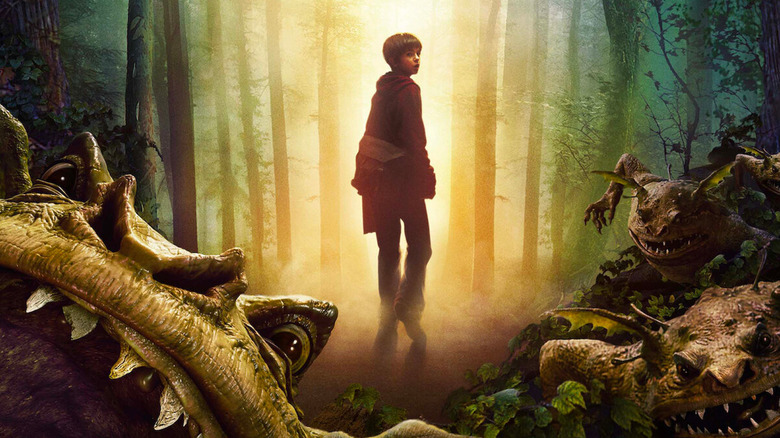 Paramount
After "Harry Potter" became a big thing, studios rushed to make their own YA-based adaptations. That didn't go so well. In 2008, Paramount released "The Spiderwick Chronicles," based on the book series of the same name by Holly Black and Tony DiTerlizzi. While that film was met with mostly good reviews and okay box office, it's also kind of faded from memory. Seriously: when was the last time you said, "I gotta watch 'The Spiderwick Chronicles'!" The answer is never.
But now, Disney+ is going to give it a go. The Disney streaming service is set to turn the books into a new Disney+ series, with the announcement coming today as part of the huge, exhausting Disney+ Day (although it looks like Variety got the scoop on that first, because of course they did). The book series follows "the adventures of the Grace children, twins Simon and Jared and their older sister Mallory, after they move into the Spiderwick Estate and discover a world of fairies that they never knew existed." 
The Spiderwick Chronicles Disney+ Series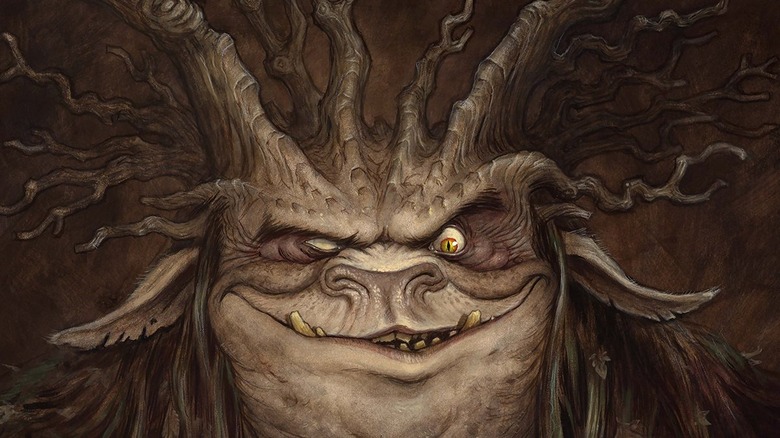 Disney+
Are you ready to chronicle some spiderwicks?! Okay, I don't actually know a damn thing about "The Spiderwick Chronicles." But I do know the book series is being turned into a new live-action Disney+ show! Disney revealed the logo and concept art for the series, which actually looks quite fantastical and macabre. It almost makes one wish this was an animated series instead of a live-action one. But as long as the series manages to capture the essence of this art, it might be all right.
Your field guide to a world of fantasy. #TheSpiderwickChronicles, a new live-action Original Series based on the best-selling books, is coming to #DisneyPlus. #DisneyPlusDay pic.twitter.com/AbDkEPntZV

— Disney+ (@disneyplus) November 12, 2021
 Details on that show are very slim at the moment, but there are five books in the series – "The Field Guide," "The Seeing Stone," "Lucinda's Secret," "The Ironwood Tree," and "The Wrath of Mulgarath." Here's a synopsis for the first book in the series, to give you an idea of where the story is going:
The Grace children discover the faerie world is closer than you think in this repackage of the first book in the #1 New York Times bestselling Spiderwick Chronicles. After finding a mysterious, handmade field guide in the attic of the ramshackle old mansion they've just moved into, Jared; his twin brother, Simon; and their older sister, Mallory, discover that there's a magical and maybe dangerous world existing parallel to our own—the world of faerie.The Grace children want to share their story, but the faeries will do everything possible to stop them...
The books were previously adapted into a 2008 feature film starring Freddie Highmore, Sarah Bolger, Mary-Louise Parker, Martin Short, Nick Nolte, and Seth Rogen.