Peter Jackson Is Selling His VFX Company Weta Digital — Here's Why That's A Big Deal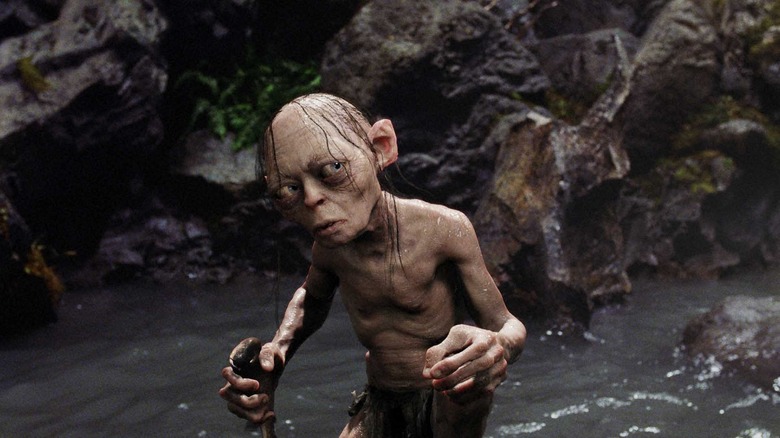 Warner Bros.
Movie lovers around the world are familiar with the name Peter Jackson, the man behind the "Lord of the Rings" and "Hobbit" trilogies, as well as genre flicks like "Dead Alive." But what everyone might not know is that Jackson also co-founded Weta Digital, one of the biggest digital effects companies in the business, which has worked on many of the biggest blockbusters of the last 20 years. Now, a tech company is buying Weta Digital for a whole bunch of money, and that is a big deal.
Per The Hollywood Reporter, Weta is being purchased by gaming company Unity for a massive $1.625 billion. The deal is expected to close before year's end, with a combination of cash and stock used to meet that huge price tag. Perhaps most interesting, as THR notes, Unity is specifically purchasing "the tech assets of Weta," which will be titled Weta Digital. Meanwhile, "Jackson's Weta visual effects business will remain separate under the banner of WetaFX." Jackson had the following to say:
"Weta Digital's tools created unlimited possibilities for us to bring to life the worlds and creatures that originally lived in our imaginations. Together, Unity and Weta Digital can create a pathway for any artist, from any industry, to be able to leverage these incredibly creative and powerful tools. Offering aspiring creatives access to Weta Digital's technology will be nothing short of game changing and Unity is just the company to bring this vision to life."
Why Spend All of That Money?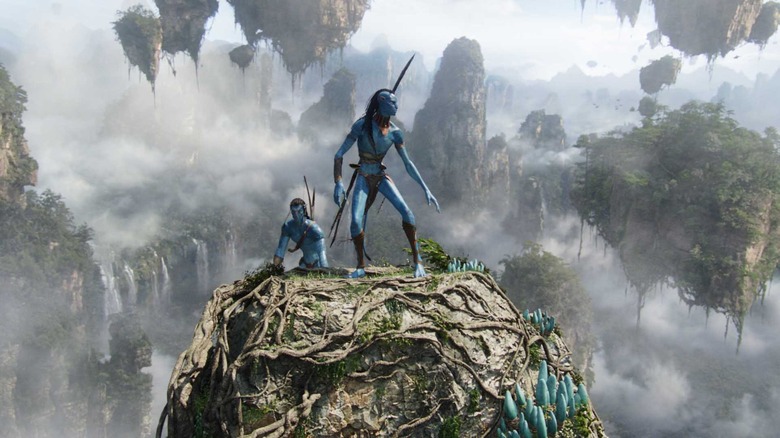 20th Century Studios
What exactly is Unity buying for all that dough? Weta's 275 engineers are part of the deal, as well as some important proprietary technology. This includes Weta's cloud service and tools such as Manuka and Gazebo renderers, Barbershop hair and fur system, Loki physics-based simulation tool for water and smoke; and facial capture technology. These are all hugely important tools in a VFX artist's toolbelt to bring movies and TV shows to life. It's not so much important to understand the nitty-gritty of each tool, but much of the content we enjoy wouldn't be possible without them.
So, Weta will still get to operate and do its thing, while Unity controls the underlying technology. What do they plan to do with it? Unity President and CEO John Riccitiello provided the answer in a statement.
"We are thrilled to democratize these industry-leading tools and bring the genius of Sir Peter Jackson and Weta's amazing engineering talent to life for artists everywhere."
Essentially, Unity will allow artists and people who want to use these tools outside of the confines of Weta to do so — for a price. The newly-formed company will make its hay by licensing these state-of-the-art visual effects tools for other studios and people to use. While we don't know a price point, this could potentially be a game-changer.
Look At the Track Record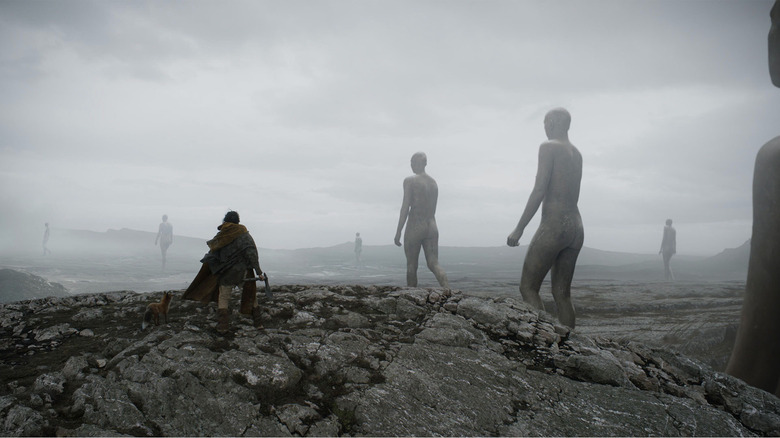 A24
The artist using the tool is the true craftsman, but the tool is still pretty important. Looking at Weta's impressive credits, it's easy to see that these tools can be used to do some truly special stuff. The studio's work includes "Lord of the Rings," "District 9," the most recent "Planet of the Apes" trilogy (some of the best-looking blockbusters you're ever likely to see), "The Hunger Games," "Godzilla," and "Avatar," the highest-grossing movie of all time. This year alone they have "Godzilla vs. Kong," "Black Widow," "Shang-Chi," "Jungle Cruise," and "The Green Knight" under their belt.
With Unity, all of the tools that helped craft some of the biggest movies of any given year of the last two decades will soon be available to anyone who can pay the asking price. That is no small thing — especially since Jackson is still allowed to operate Weta and isn't abandoning the business outright. Make no mistake, dear reader, behind the business jargon is a big deal here. It will be interesting to see what comes of it.