Everything We Know About The Alien TV Show So Far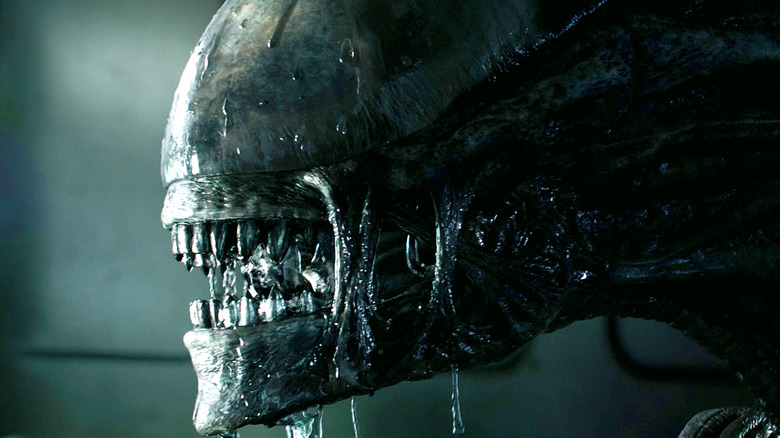 20th Century Studios
The last time "Alien" fans got a taste of some xenomorph goodness on screen was all the way back in 2017 with director Ridley Scott's "Alien: Covenant." The movie served as a sequel to the 2012 "Alien" prequel "Prometheus," and was met with generally positive reviews despite underperforming at the box office. Now, the franchise is set to make its next appearance on our television screens when a new TV series arrives on FX. "Fargo" and "Legion" showrunner Noah Hawley is at the helm of this metaphorical spaceship, with Scott himself likely onboard as executive producer (though he recently threw some shade on the future of the franchise, stating in an interview for the UK's Independent that "it'll never be as good as the first one"). 
While not too much is known about the show's details, there are still some things we can expect when the series eventually does air. Let's dive into the facts with the same enthusiasm as a Chestburster fighting to get out of a human torso, and take a look at everything we know about the upcoming "Alien" TV show so far. 
A New Egg Hatches Here on Earth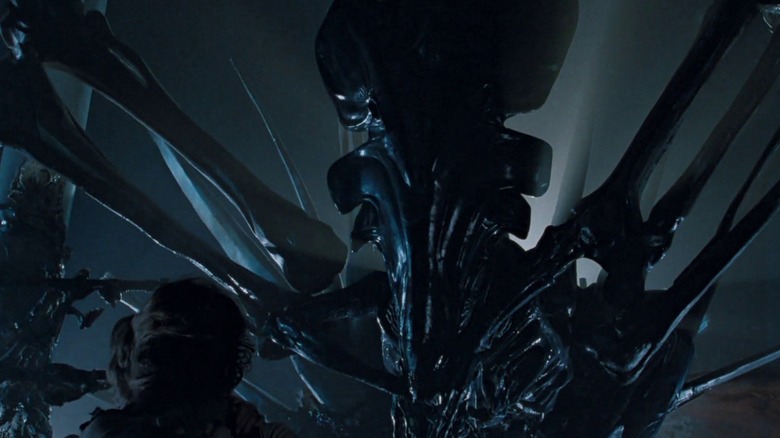 20th Century Studios
Not too much is known about the premise of the upcoming "Alien" TV show, but in a recent interview with Vanity Fair, Noah Hawley opened up a bit about what fans of the franchise can expect to see on their screens when the show eventually makes its debut. Interestingly enough, it seems the battle between human and alien will be taking place on terrain never before explored by xenomorph claws. That is, unless you're one of the few people who consider "Alien vs. Predator" (and its sequel) canon — which, really, why would you? 
That's right, the aliens have finally made it to Earth, and they are ready to duke it out with anyone who gets in their way. FX and Disney+ hinted at the show's new setting when they first tweeted about it at the end of last year, and Hawley recently expanded on this concept in his Vanity Fair interview by stating, "I thought it would be interesting to open it up a little bit so that the stakes of 'What happens if you can't contain it?' are more immediate." We couldn't agree more. After all, what better way to help us all get over our pandemic trauma than by giving us a new contagion (of sorts) to fear, even if it is just from the comfort of our couches?
But choosing to set the show right here on our home planet isn't the only thing Hawley opened up about when discussing the upcoming plot. Fans should also expect a story that deals heavily with matters of inequality. "It is the story of the people you send to do the dirty work," says Hawley. While we don't have much to go on there, it's possible that we can expect the latest group of xeno-fighters to find themselves at the mercy of some very powerful people (Weyland-Yutani, perhaps?) until the aliens show up and start leveling the playing field. One thing is for certain, though — fans hoping to see a continuation of the Ripley storyline are going to be disappointed. "It's not a Ripley story," says Hawley. Major bummer.
Where and When Can We Watch It?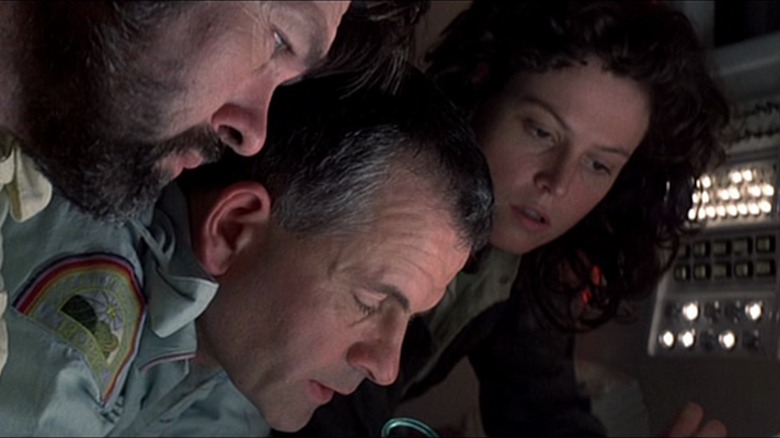 20th Century Studios
While no official premiere date has been given, Hawley has stated that the show's first few scripts are already written, and that he's hoping to start filming sometime in the spring of 2022. While this is promising news for a possible 2023 release date, Hawley is adamant about taking his time, especially since the pandemic has slowed production processes down significantly. "Everyone is racing to make up for lost time," he said. "So, I figure let that bubble burst a little bit and we'll do it right." 
When the show finally does air, American viewers will most likely be able to watch it on Hulu, since FX streams through this major platform. Still, it's possible the show could also make an appearance on Disney+ due to that whole 20th Century Studios/Disney merger, but the gory and violent nature of the franchise suggests that this likely won't be the case. Regardless of where we get to watch it, here's hoping we don't have to wait too much longer to get our facehugging on. Of course, there's always the hope that Ridley Scott will finally get to direct his much talked-about sequel to "Alien: Covenant," but only time will tell on that one.