The Best Movies Streaming Right Now: The Black Cat, The Guest, And More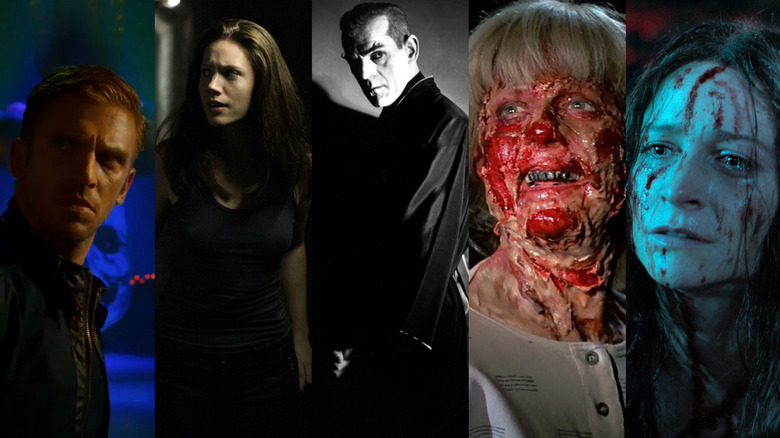 Picturehouse, Vertigo Releasing, Universal, Vertigo Releasing
(Welcome to Now Stream This, a weekly column dedicated to the best movies streaming on Netflix, Amazon, Hulu, and every other streaming service out there.)
It's almost the weekend, and what a special weekend it is. It's Halloween weekend, which means it's time to don your skeleton mask, eat an entire bag of fun-size Snickers, and watch some scary movies. And that's where my weekly streaming column comes in. Normally I try to include all sorts of genres here, but with the reason for the season upon us, I figured I'd devote the latest Now Stream This exclusively to horror. I also tried to go for not-so-obvious picks. Like, yes, "Halloween" is currently streaming on Shudder, but you don't need another one of these lists to tell you that, right? So let's take a look at some of the best movies streaming right now in the horror genre. And have a Happy Halloween, folks. 
The Black Cat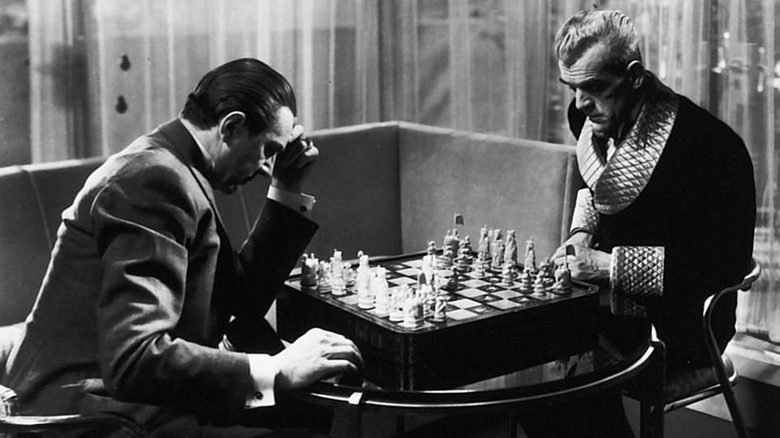 Universal
Now Streaming on The Criterion Channel
While "The Black Cat" doesn't always get lumped in with the classic Universal Monster movies, it's very much part of that era. Released in 1934, this Universal film (which was Universal's highest-grossing film for the year), "The Black Cat" marked the first team-up of legendary horror actors Boris Karloff and Bela Lugosi (Karloff was the bigger star, as is apparent by the fact that he's only credited as KARLOFF, as if he no longer had a need for a first name). Based extremely loosely on the Edgar Allan Poe story, "The Black Cat" is a demented, twisted pre-Code film that contains all sorts of shocking material that you don't expect to see in movies of the era. Lugosi is Dr. Vitus Werdegast, who travels to Hungary to see an "old friend," Hjalmar Poelzig (Boris Karloff). In truth, Werdergast loathes Poelzig, and with good reason. Not only is Poelzig a war criminal, but he's also a sociopathic lunatic who has a basement full of the preserved dead bodies of his former wives. One of those bodies belongs to Werdergast's former wife, who married Poelzig after being convinced Werdergast had been killed. Full of expressionist-style shadows and a modernist architecture that seems so unconventional for such a gothic film, "The Black Cat" is strange, disturbing, and clocks in at only 69 minutes (nice). Karloff and Lugosi would go on to appear in other movies together, but this is the best of the bunch. 

For fans of: "The Old Dark House," "The Raven," basements full of dead wives. 
The Guest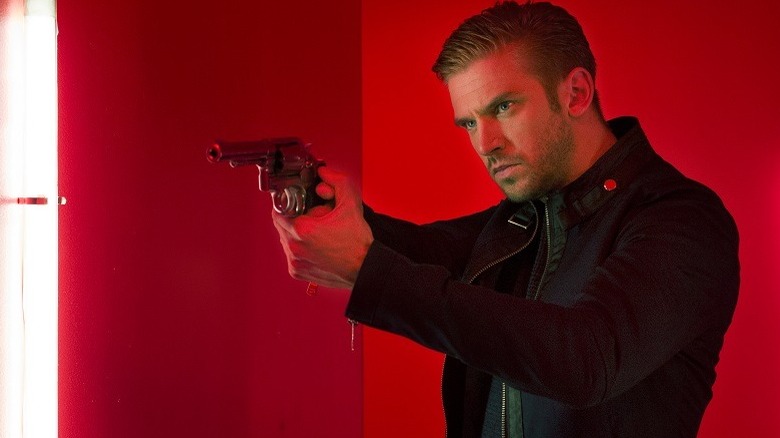 Picturehouse
Now Streaming on Netflix
Without question the best movie of Adam Wingard's career, "The Guest" is kind of a mash-up of "Halloween" and "The Terminator," with a little "Deathdream" thrown in for good measure. Dan Stevens is David, a very good-looking young man who shows up on the doorstep of the grieving Peterson family. The Peterson's son, Caleb, was killed in Afghanistan, and David says he and Caleb served together and were close friends. David ends up staying with the family, charming them all in various ways. He especially catches the eye of Caleb's sister Anna (Maika Monroe), who can't help but notice David is hot as hell. But the longer David stays with the family, the more clear it becomes that there's something off about him, and he might have more than a few skeletons in his closet. Set during Halloween and blending horror and action, "The Guest" should be an annual Halloween watch for everyone.
For fans of: "The Terminator," "Halloween," neon lights. 
Prince of Darkness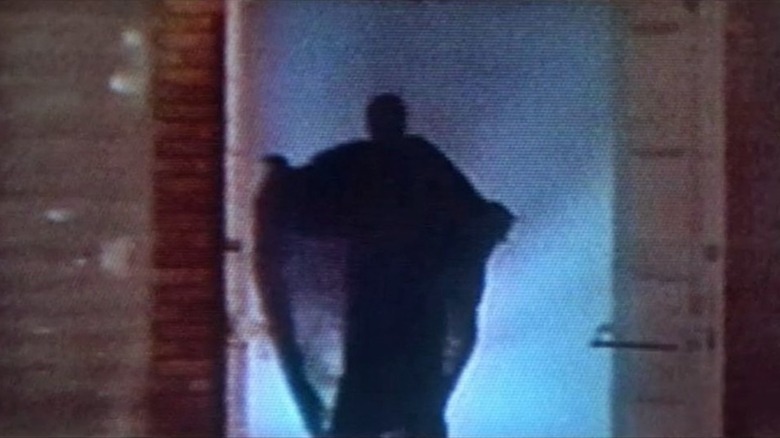 Universal
Now Streaming on Peacock
"Prince of Darkness" is a never-ending dread machine; a ghastly blend of metaphysical and religious mumbo-jumbo, all of which John Carpenter manages to sell well. When you start to peel back the layers, "Prince of Darkness" might seem silly, but Carpenter knows just how to make it all seem serious – and scary. The story involves a group of students who are brought together to help study a giant vat full of swirling, glowing green slime. As it turns out, that slime is Satan itself. Again: this sounds silly! But gosh, Carpenter is such a damn legend that it never feels silly while we're watching it. Instead, there's a real sense of Lovecraftian horror here; the type of inter-dimensional horror that we can't even begin to comprehend with our stupid, simple minds. I don't often see "Prince of Darkness" mentioned as one of Carpenter's best movies, but I truly believe it should be.
For fans of: "In the Mouth of Madness," "Assault On Precinct 13," the year one, nine, nine, nine.
Absentia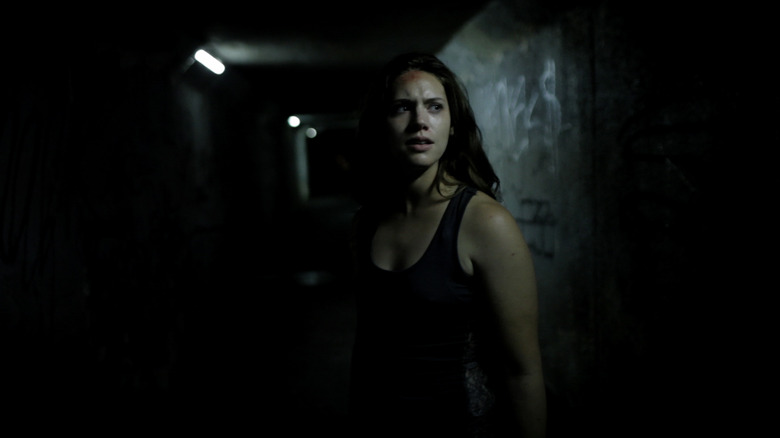 Phase 4 Films
Now Streaming on Amazon Prime Video and Shudder
Before Mike Flanagan became one of the most prominent horror filmmakers working today, he made his feature debut with the simple-but-effective "Absentia." Seven years ago, Tricia (Courtney Bell)'s husband Daniel vanished. There's been no trace of him ever since, and Tricia, who is now pregnant, has decided to declare Daniel dead in absentia. During this trying time, Tricia's sister Callie (Katie Parker) comes to live with her – and begins noticing strange things going on in the neighborhood, particularly by a dark tunnel near Tricia's house. Mysterious metal objects start showing up on Tricia's doorstep – and then Daniel appears, too, looking worse for wear, and not quite acting himself. "Absentia" isn't as polished as Flanagan's future films, but you can see the signs of the filmmaker he will become, as well as the themes he's returned to again and again – specifically family trauma and how it can relate to horror. 
For fans of: "The Haunting of Hill House," "Oculus," Doug Jones appearances. 
Censor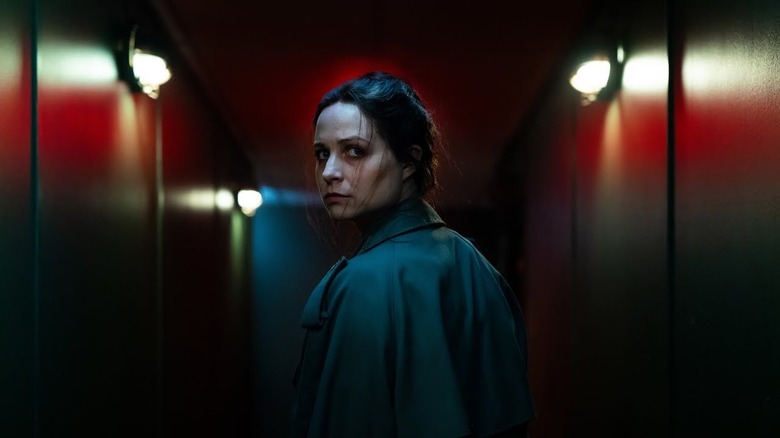 Vertigo Releasing
Now Streaming on Hulu
I'm not quite as enamored with "Censor" as some of my horror-loving colleagues, but I still (mostly) enjoyed Prano Bailey-Bond's creepy '80s fright flick. Set in the UK during the height of the Video Nasty era, "Censor" stars Enid (Niamh Algar), who works as a censor for the British Board of Film Classification. We begin to learn that Enid has some sort of mental issue, and that's only exacerbated when a tabloid calls her out for not censoring a movie that allegedly inspired a real-life murder. With Enid's world slowly coming undone, she begins to crack, all while coming to believe that the star of a horror movie she's viewing is her long-lost sister. "Censor"'s plotting is a touch convoluted, and I'm not entirely sure if it earns its ending. But there's style to spare here, and the throwback to the Video Nasty days will no doubt appeal to horror hounds.
For fans of: "Berberian Sound Studio," "Blow Out," the glory days of VHS.