Next Quiet Place Movie Loses Director Jeff Nichols, But There's Some Good News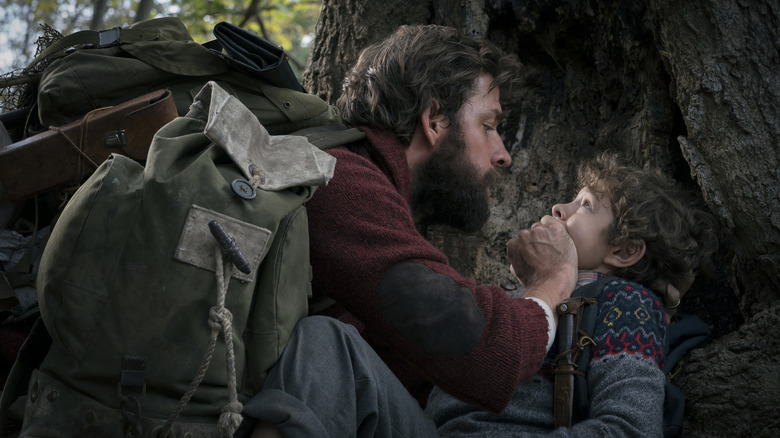 Paramount Pictures
Here's some potentially bad news for fans of the budding "A Quiet Place" cinematic universe. Jeff Nichols ("Mud," "Midnight Special") has departed the director's chair for the upcoming spin-off movie set in the same universe as the previous two installments. The good news is that the situation doesn't sound remotely bitter and, if anything, is a positive sign of things to come for sci-fi fans in general.
According to a report from Deadline, Nichols and Paramount Pictures have amicably parted ways on the untitled "A Quiet Place" spin-off movie. Amicably appears to be the keyword here. Nichols is shifting his focus to an original sci-fi film that he is developing, which is also being developed by Paramount. So he is retaining a relationship with the studio, it's just that his attention is being pulled in the direction of an original project. Given the work Nichols has done in the past, this could be better news for movie lovers overall. We're still getting this spin-off, and Nichols is going to make another mystery sci-fi flick.
What Happens Now?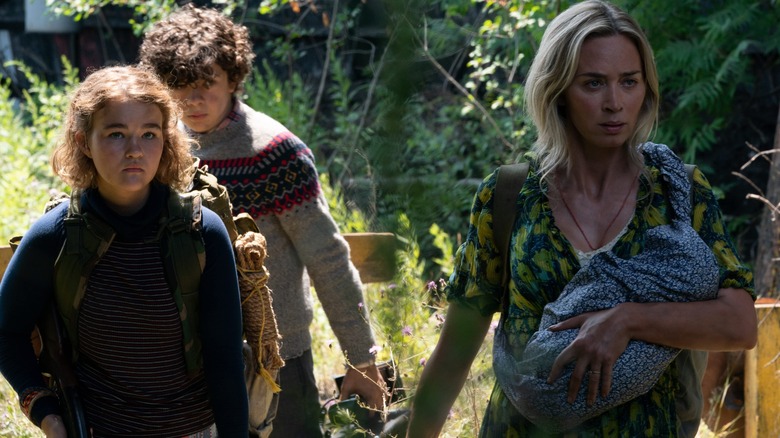 Paramount Pictures
The report notes that Paramount is moving quickly to fill the shoes left behind by Nichols. The spin-off has been in development for some time and is seemingly almost ready to go. It is said that other directors are already being submitted for consideration, though no specific names have been revealed. We should expect to learn more on that front sooner rather than later.
Plot details for the movie remain tightly under wraps. What is clear is that this is not being billed as a "Part III." Rather, it is a spin-off that can expand the scope of the universe, potentially paving the way for further installments down the line. John Krasinski, who co-wrote, directed, and starred in the previous two movies, cooked up the idea. It is noted that neither Kransinski nor Emily Blunt will star in this feature, though no casting decisions have been revealed.
Paramount is high on the project given how well this franchise has performed up to this point. "A Quiet Place" surprised in a big way earning rave reviews and $334 million at the global box office against a $17 million budget. This year's "A Quiet Place Part II," even with the pandemic going on, similarly crushed, taking in $297 million against a $61 million budget.
The untitled "A Quiet Place" spin-off is currently set to be released on March 31, 2023. We'll be sure to keep you posted as any further details come our way.