32% Of Fans Want To See This Marvel Comics Hero In The MCU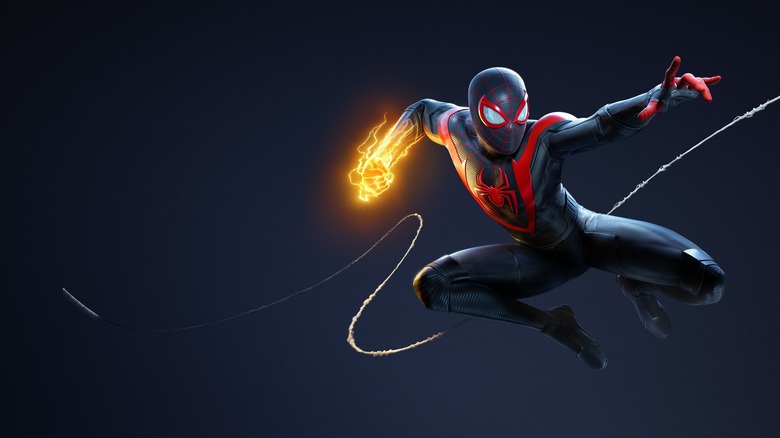 Marvel
(Welcome to Survey Says, a feature where we conduct a movie-related survey for a random group of people and explain why they're completely right, completely wrong, or somewhere in-between.)
The Marvel Cinematic Universe has been going strong for well over a decade now, ever since "Iron Man" kicked open the door in 2008. The universe has expanded massively in scope ever since its relatively humble beginnings, with dozens of heroes making their way to the screen in the various individual franchises and team-up films. They range from marquee heroes like Captain America, to the downright obscure, like Rocket Raccoon.
With the MCU showing absolutely no signs of slowing down, we recently decided to poll some fans to determine which superhero they would most like to see join the MCU down the line. While there are many options, one hero stood well above the rest of the competition, and it is a wish that may well come true down the line, if the stars align.
And the Survey Says...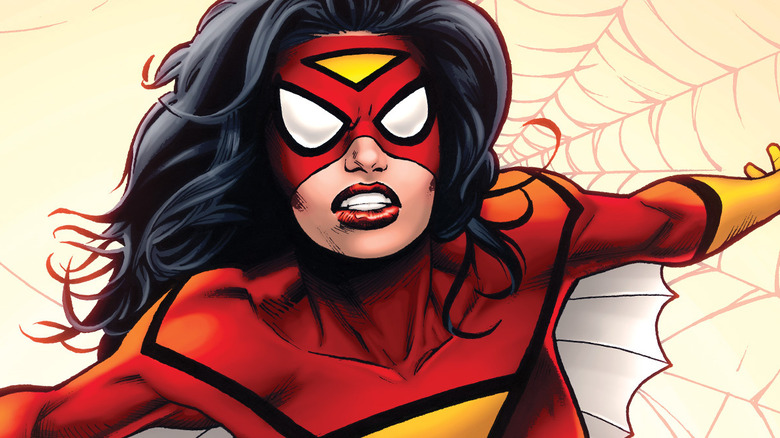 Marvel
Coming out on top of those we polled was Spider-Woman, with just over 32% of the vote. Quite honestly, it wasn't even close, which is a bit surprising considering the silver medalist. Miles Morales, the wildly popular other version of Spider-Man, as seen in "Spider-Man: Into the Spider-Verse," earned 14.9% of the vote. Just behind Miles was Blue Marvel with 12.6%, trailed closely by Captain Britain at 12%. Rounding out the list were Doctor Voodoo at 10.9%, Beta Ray Bill at 9.4% and, last but not least, Nova with 7.85%.
Given the ever-expanding nature of the Marvel Cinematic Universe, it's not entirely unlikely that all of these heroes make it to the screen at one point or another. (Though Blue Marvel does seem like a bit of a stretch, admittedly.) But interest is high for Spider-Woman, and we may have some good news on that front, though it is coupled with some potentially bad news.
Who is Spider-Woman?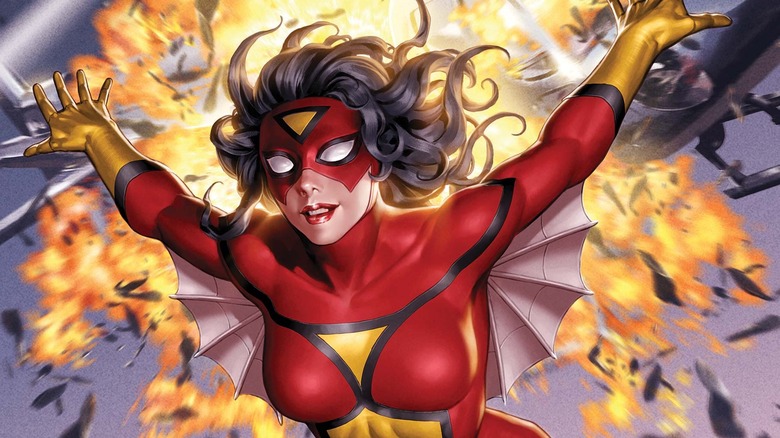 Marvel
Before diving into what we know about Spider-Woman's potential future on screen, let's go over some of the character's history. She first appeared in the pages of Marvel Spotlight #32 back in 1977. While several characters have taken up the Spider-Woman mantle, she is most closely associated with Jessica Drew. However, Julia Carpenter, Mattie Franklin, Charlotte Witter, and even Gwen Stacy, have taken on the identity. Archie Goodwin and Marie Severin are responsible for creating her.
Aside from having a long life in the comics, Spider-Woman has appeared in quite a bit of multimedia over the years, including a "Spider-Woman" animated series in the late '70s. She has also appeared in other shows, such as "Spider-Man and His Amazing Friends," as well as various video games. Plus, Issa Rae is set to portray the character in the "Spider-Man: Into the Spider-Verse" sequel. Spider-Woman is an enduring hero and, as such, it seems inevitable that she will get the live-action treatment at some point. And that may be happening sooner rather than later.
Spider-Woman May Be In the Works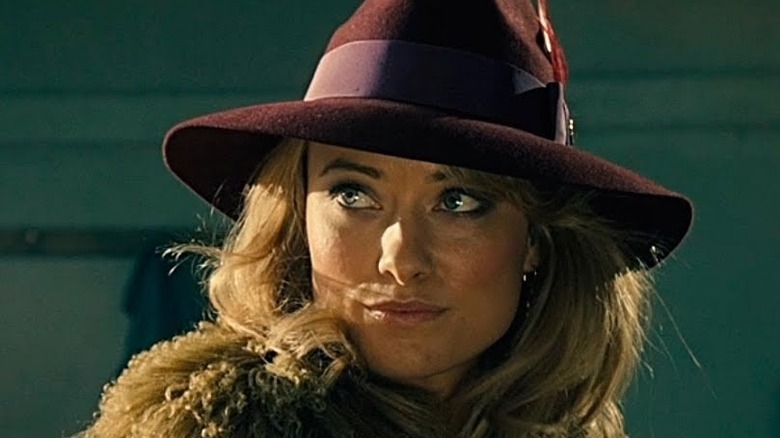 Universal Pictures
Back in August 2020, it was reported that Olivia Wilde ("Booksmart") had been tapped to direct an untitled Marvel movie for Sony Pictures. All that was known at the time is that it would be a female character, and that it would be one of the characters related to Spider-Man, since Sony still controls the movie rights to the franchise. While no confirmation was provided, it was rumored that "Spider-Woman" was the movie in question.
Interestingly enough, Wilde was interviewed shortly after the fact and, though she didn't mention Spider-Woman by name, she did name-drop Kevin Feige, the head of Marvel Studios. This seems to imply that he is involved, which could further imply, if we allow for lots of speculation and/or hope, that the character may be included in the MCU. Said Wilde:
"All I can say is that this is by far the most exciting thing that's happened to me because not only do I get to tell a story that – listen to me, trying to avoid Kevin Feige's pellet gun. We are seeing this incredible influx of female directors and storytellers getting to take hold of this genre, this superhero space, and infuse it with their own perspective. Not only do I get to tell the story as a director, but I get to develop the story, and that was what made it so incredible for me. I get to do it with the aforementioned Katie Silberman. She and I love to do all sorts of things together, but our love started with Booksmart. To know that we went from telling a story about female friendship in high school to this other stratosphere now is just super exciting."
"Venom" and the other Sony movies aren't currently in the MCU. "Spider-Woman," should the movie come to pass, would seemingly fall in the same category. So, the good news is, the character is seemingly in play. The bad news is, she may not be in the MCU. Then again, based on Wilde's comments, as well as some multiverse happenings that have been brewing as of late, who knows? These fans may get their wish.