Billions Season 6: Release Date, Cast, And More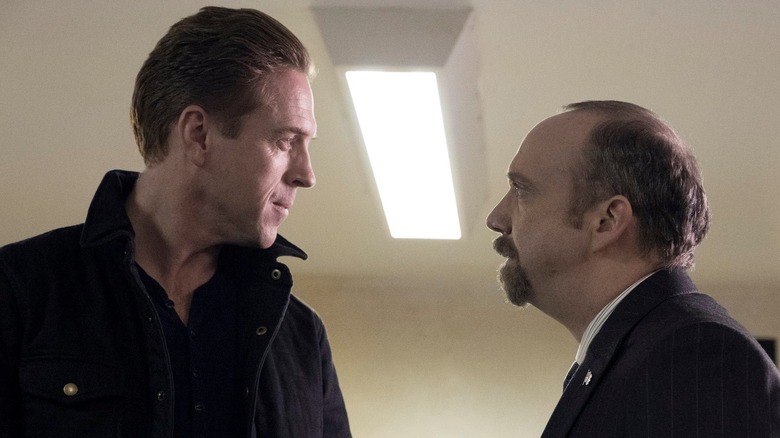 Showtime
(Welcome to ...And More, our no-frills, zero B.S. guide to when and where you can watch upcoming movies and shows, and everything else you could possibly stand to know.)
For those who like the high stakes world of finance, and a healthy dose of Paul Giamatti, there is no better place in the modern TV landscape to fill that void than Showtime's "Billions." The show is gearing up for its sixth season, which will make its return to the premium cable network in early 2022. With season 6 just around the corner, we're here to provide you with all of the key information to be ready when Chuck Rhoades gets back in the saddle for another series of dramatic adventures in the New York financial world.
Here is everything you need to know about "Billions" season 6.
Billions Season 6 Release Date and Where You Can Watch It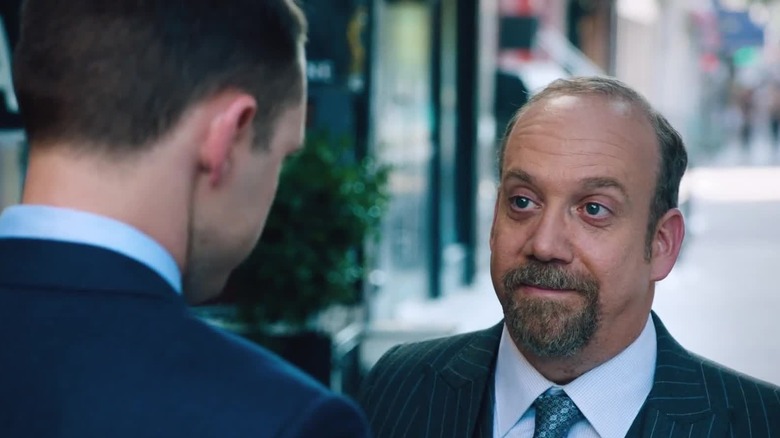 Showtime
"Billions" season 6 is set to premiere on Showtime on Sunday, January 23, 2022 at 9 P.M. ET. For those who prefer a streaming option, Showtime does offer a streaming plan for those who pay for the channel, so the episodes from the new season will be available to stream after the fact for those who have access to the network.
What Is Billions?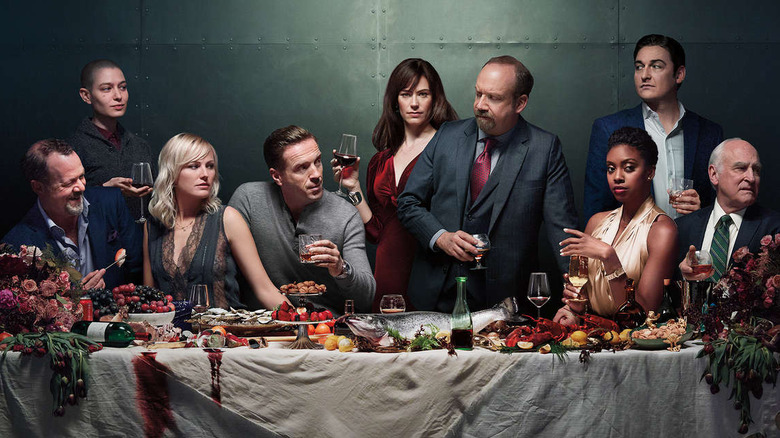 Showtime
"Billions" is a popular drama series entering its sixth season on Showtime. The show, generally speaking, centers on power politics in the world of New York high finance. For most of its run, the show has focused on savvy U.S. Attorney Chuck Rhoades (Paul Giamatti) and ambitious hedge fund king Bobby "Axe" Axelrod (Damian Lewis), with each of them using smarts, power, and influence to outmaneuver one another.
Billions Season 6 Showrunners, Crew, and More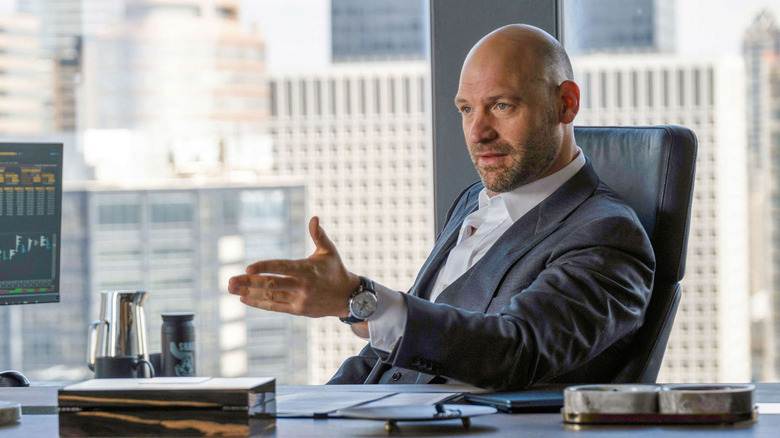 Showtime
The series is created and executive produced by Brian Koppelman and David Levien, who also serve as showrunners. The series was also co-created by Andrew Ross Sorkin. 
Billions Season 6 Cast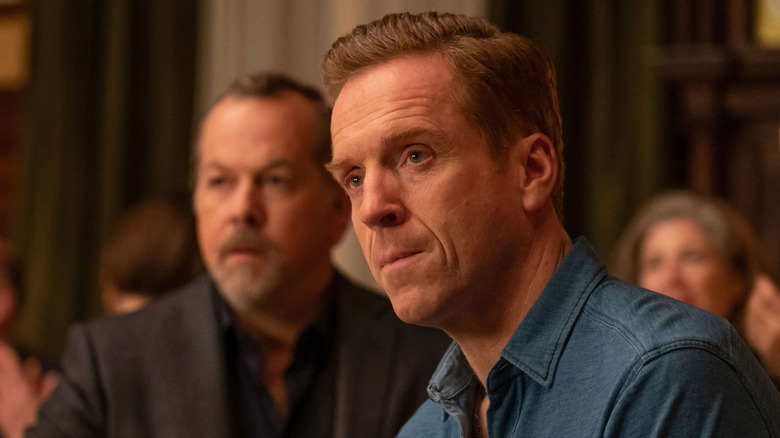 Showtime
In its sixth season, the show will once again be headlined by Paul Giamatti as Chuck Rhoades. The cast is also led by Corey Stoll ("Ant-Man") and Maggie Siff ("Sons of Anarchy"). Daniel Breaker ("Girls5eva"), Asia Kate Dillon ("Orange is the New Black"), David Costabile ("Breaking Bad"), Condola Rashad ("Steel Magnolias"), and Jeffrey DeMunn ("The Green Mile") also star.
However, the big change this year is that longtime series co-lead Damian Lewis has departed the show. So fans will have to get used to the idea of not having Axe around. At the time it was announced, Gary Levine, Showtime's president of entertainment, had this to say about Lewis' departure from the long-running drama:
"This is not the first time I have said goodbye to Damian Lewis. What a testament to his talent that he inhabited two wildly different characters — Axe and Brody — on two of our most successful series — 'Billions' and 'Homeland' — and made them both so iconic. He is an extraordinary actor and I hope there will be a third time."
Billions Season 6 Trailer and Synopsis
Showtime has released a teaser trailer for "Billions" season 6, which we've included for you to check out above. It does give a sense of what the show will be like without Damian Lewis at its center. Additionally, we have included the official synopsis for the new season, which you can check out below.
In season six of BILLIONS, the dust of season five clears to reveal a world that has evolved. With Axe (Damian Lewis) gone and Michael Prince assuming his place, Chuck (Giamatti) must develop a new strategy that is keener and more sophisticated than before. All the players, from Wags (David Costabile) to Wendy (Siff), from Taylor (Asia Kate Dillon) to Sacker (Condola Rashad), and of course Senior (Jeffrey DeMunn), must sharpen their weapons and look for new alliances in order to survive. The ground is ever shifting and the stakes absolute. New king, new war, new rules.