What You Need To Know About Vigilante, The New DC Antihero In The Peacemaker Series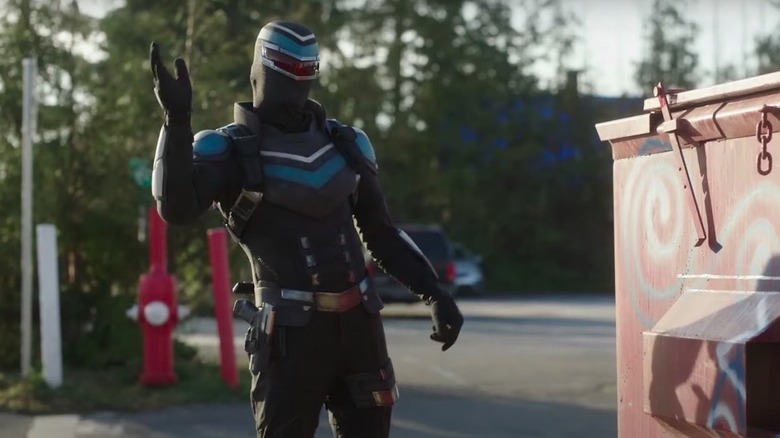 Warner Bros
The release of "Peacemaker" is fast approaching, bringing back John Cena, self proclaimed superhero, and the many disasters he's sure to cause. But the egotistical patriot won't be the only vigilante onscreen, with the series also introducing yet another antihero in Vigilante. Fans of both DC Comics and the Arrowverse will no doubt recognize the name behind the alias, Adrian Chase, and even those new to the character can probably guess his deal given the self-explanatory nickname. But there's a lot more to the character than you may realize, and it points to quite a few exciting possibilities for James Gunn's "Peacemaker" series. So without further ado, here's all you need to know about Vigilante.
Who is Adrian Chase?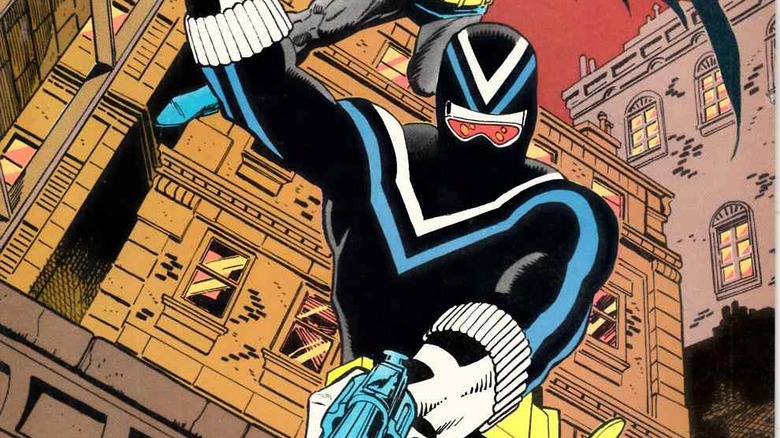 DC Comics
As the name suggests, Vigilante is a crime-fighting antihero who functions outside of the law to take down street-level criminals and mob bosses. The Vigilante alias itself has been taken on by various characters throughout DC comics, but Adrian Chase is by far the most well-known. Created by Marv Wolfman and George Pérez, Adrian Chase was a New York City district attorney determined to fight for justice any way he could. The law was a good enough venture, until he woke up in the midst of a classic hero origin story: his family was murdered by mobsters. Deciding to seek justice his own way, Adrian took on the Vigilante monicker and took to the streets in a mask.
His dedication to justice and morality made him an especially complex character. Initially, he took special care not to kill his foes, a real Batman-esque approach to heroics. In fact, Chase was haunted by his actions throughout the comics: one incident saw him savagely beat an ex-convict later revealed to be innocent. Tortured by his actions, he considered abandoning his bloody crusade. For a time, he left it behind to pursue his career in law instead. Believing more good could be done in the court systems, he worked to become a judge. In the meanwhile, the Vigilante alias was taken up by another, who was later killed by Peacemaker.
The tragic incident sent Adrian back to the streets to exact justice with a newfound brutality. It mostly served to kickstart a painful cycle of violence followed by immense guilt. The damage to his psyche sent him spiraling into paranoia and madness, eventually leading him back to his new nemesis, Peacemaker. Seeking revenge, Adrian sought out a battle with Peacemaker. But years out of practice and out of shape led to a devastating defeat at Peacemaker's hands that also unmasked Chase on live TV.
Adrian Chase in Peacemaker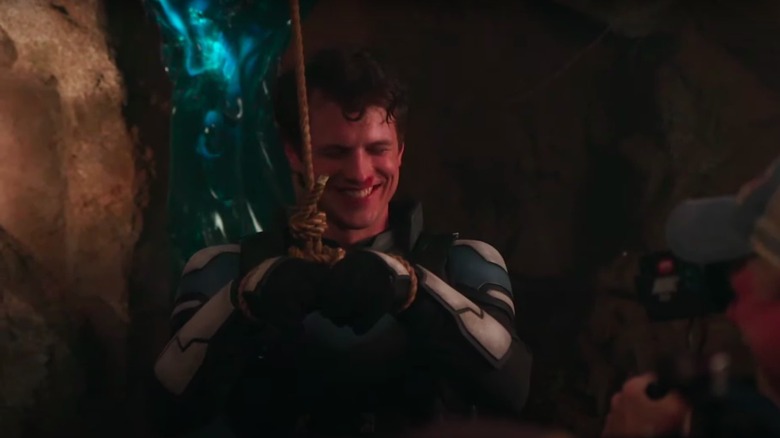 Warner Bros
So how might Vigilante fit into the DCEU? Well the character obviously has a history inextricably linked with Peacemaker, who often served as his primary antagonist. In what little we've seen of him in quick glimpses of the "Peacemaker" series, Adrian Chase seems to be buddying up to Cena's character. Given all we've learned about Peacemaker's approach to heroics, and the dark path that Chase spirals down in the comics, their philosophies align pretty well. They could make a solid team for one another (if unfortunate for the rest of the world). But of course, that's only if their relationship isn't destined to end in the same angry, bloody fashion.
In Peacemaker, Freddie Stroma takes on the role of Adrian Chase. The British actor is best known for his brief appearances in the Harry Potter films as Cormac McLaggen, but recently played a hilariously memorable role as the handsome Prince of Prussia in Netflix's "Bridgerton." He also has a brief stint in "Game of Thrones" as the unfortunately named Dickon Tarly and starred in the short-lived Kevin James Netflix series, "The Crew." Chris Conrad was originally cast as Adrian Chase but later dropped out due to creative difference.
"Peacemaker" arrives to HBO Mac on January 13, 2022.