Halloween Ends Will Jump Forward In Time, Address The Pandemic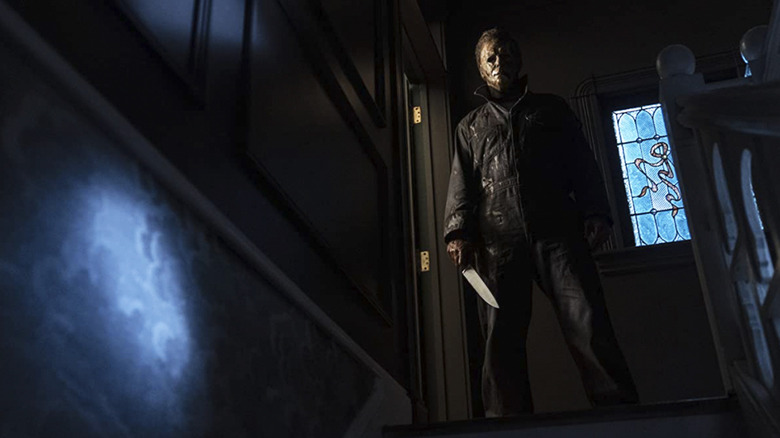 Universal
This week, the horror sequel "Halloween Kills" picks up exactly where 2018's "Halloween" left off: with Laurie Strode (Jamie Lee Curtis), her daughter Karen (Judy Greer), and granddaughter Allyson (Andi Matichak) driving off after seemingly trapping the murderous Michael Myers in a burning building. That means the sequel is still set three years ago – but the final film in director David Gordon Green's new trilogy, next year's "Halloween Ends," won't follow that same structure.
In a new interview with Uproxx, Green explained that when "Halloween Ends" arrives next year, its story "jumps into a contemporary timeline. So we go from two episodes that are the same night in 2018. And then we'll get up to speed with ... It'll take place the time of its release." I haven't personally seen "Halloween Kills" yet (our reviewer liked it quite a bit), but I'm guessing that these characters will need a little breather after seeing Michael Myers survive that burning building and go on yet another killing spree.
Green also said that in his cinematic version of the year 2022, the residents of Haddonfield will have endured the coronavirus pandemic just like we did in the real world:
"So if you think about it, I mean, where we're leaving these characters on Halloween 2018, the world is a different place. So not only do they have their immediate world affected by that trauma, having time to process that trauma – and that's a specific and immediate traumatic event in the community of Haddonfield. But then they also had a worldwide pandemic and peculiar politics and another million things that turned their world upside down."
What Else to Expect from Halloween Ends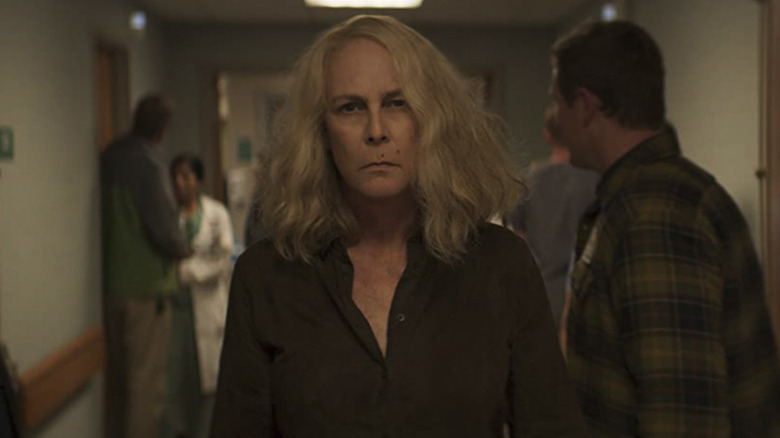 Universal
In addition to the time jump and the pandemic, "Halloween Ends" will also grapple with what star Jamie Lee Curtis called "cultural phenomenon of violence."
"That's what the third movie ultimately is, a very powerful examination of violence...It comes at it from a slightly different way. You'll like it...If you believe in me at all, I promise you what David Gordon Green has come up with as a way to complete this trilogy is sensational."
Just don't expect the film's title to be literal: the "Halloween" franchise will not, in fact, end with the third movie in this trilogy. When we asked co-writer Danny McBride if "Halloween Ends" would be the final entry in this decades-long saga, he was adamant that it would not be Michael Myers' final stabbing spree.
"I think no way and I wouldn't want it [to end]. I feel like Michael Myers is such an iconic horror character, there's a simplicity to why he's scary that I think it will always be relevant for generations to come. I think we're lucky enough to have a shot at it right now. I'm sure 10 years from now there'll be another group of knuckleheads that think they have the answer to what they should do with Michael Myers next."
"Halloween Kills" debuts in theaters and will be available to stream on paid tiers of Peacock starting October 15, 2021. "Halloween Ends" is currently slated for release on October 14, 2022.