Everything We Know About Barry Season 3 So Far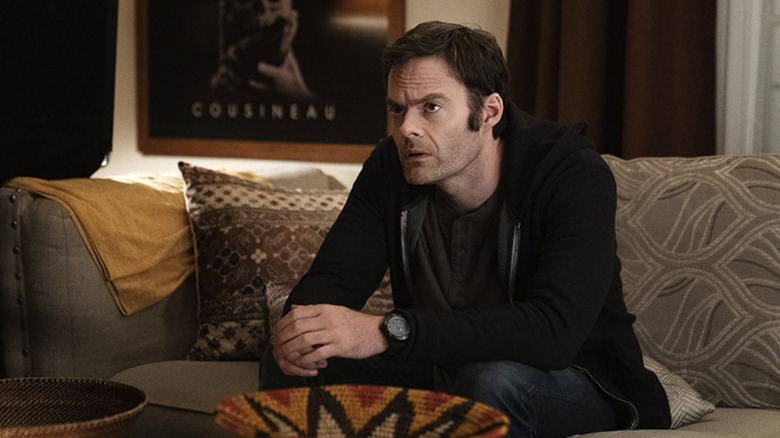 HBO
The season 2 finale of HBO's "Barry" aired on the same night as the "Game of Thrones" series finale, which feels like a lifetime ago. But Bill Hader and the rest of the "Barry" team are coming back for a third season, and we can't wait to see what happens in the aftermath of season 2's jaw-dropping action. Here's what we know about "Barry" season 3 so far.
When and Where to Watch Barry Season 3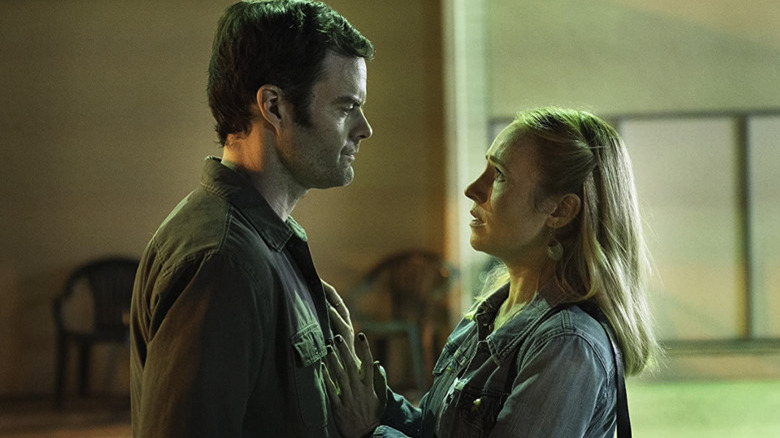 HBO
"Barry" season 3 does not have an official release date yet, but you'll be able to watch new episodes on HBO and stream them on HBO Max when it finally returns. Hader and co-creator Alec Berg were only a week away from beginning production on season 3 when the coronavirus pandemic put the world on pause, which explains the gigantic delay between seasons. The silver lining, if you can call it such a thing, is that the storyline for even more "Barry" has already been finalized.
"Season 3 is completely written and ready to go, and during this time we actually went and wrote Season 4, so we have both of those kind of done," Hader said in a January 2021 interview. Production on season 3 began in early August 2021, so while earlier seasons of "Barry" premiered in late March, it's conceivable that the new season could debut sooner than that.
What Happened in the Season 2 Finale?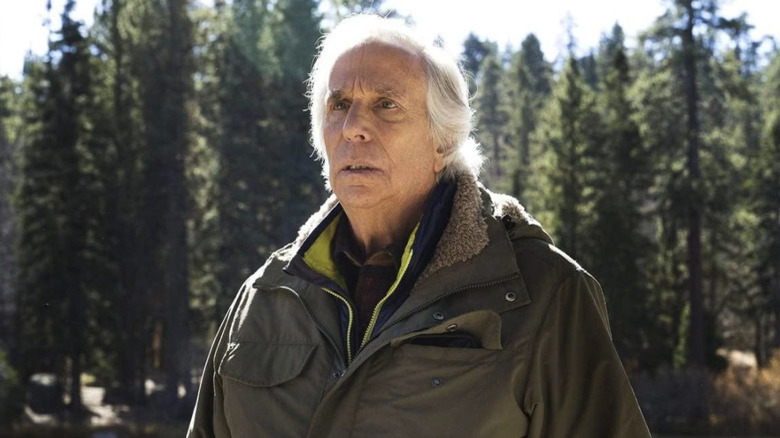 HBO
The season 2 finale begins with Barry's associate Fuches (Stephen Root) holding a gun to Gene (Henry Winkler)'s head while Gene sees the body of his dead girlfriend, police detective Janice Moss, in the trunk of a car in the woods. (Remember, Barry killed Moss at the end of season 1 when she discovered he was a hitman.) Unable to pull the trigger, Fuches whispers something to Gene and runs off. Barry arrives, and Barry and Gene are both arrested; the cops quickly let Barry go because they think Gene is the killer, and Barry swears to hunt Fuches down.
Meanwhile, Barry's girlfriend Sally (Sarah Goldberg) publicly performs a personal piece she'd written about being the victim of an abusive relationship and deciding to stay with the man who hit her. But in the middle of the performance, she changes the entire point of the piece and gives the audience a more traditionally satisfying narrative of empowerment instead of the more messy and complicated truth that she'd been embracing all season.
Elsewhere, NoHo Hank (Anthony Carrigan) has acquired a monastery as his base of operations, but is losing control of his gang members, whom Barry helped train earlier in the season. Fuches arrives to help broker a peace between warring gangs, only for Barry to arrive and go on a total rampage, gunning down gang members left and right in an attempt to enact revenge on his former mentor.
What We Think Barry Season 3 Will Be About
HBO
The biggest revelation of the season 2 finale involves Gene Cousineau. Thanks to a Chechan pin Barry planted at the crime scene, the police release Gene from their custody and send the grieving acting teacher home. As he reflects on his relationship with Janice, Gene remembers what Fuches whispered to him in the beginning of the episode: "Barry Berkman did this." Gene sits straight up in bed, says, "Oh my God," and the episode ends.
I suspect that realization, and the resulting conflict between Barry and Gene, will provide the fuel for the next several episodes, and maybe even the entire rest of the series. Naturally, Barry will also continue to be at odds with Fuches, who escaped from the monastery compound and is on the run, and at odds with himself: he had spent a considerable portion of this season thinking he could change his nature, but the finale saw him regress back into his old skin, which should have serious repercussions for his journey of personal growth. And of course, it should be fun to see what happens with NoHo Hank (who remains one of the best characters on television), since the episode ended with the arrival of a man who is supposed to replace him and send him back to Chechnya. 
I also expect the show to delve into the aftermath of Sally's outburst on stage: immediately after the performance, Sally was ashamed of herself for sacrificing the truth of her story for a cheap "Braveheart"-style moment, but the rapturous response she received for her fake version of events connected with the audience in a huge way – including some powerful people in Hollywood who will likely be calling on Sally with acting jobs she will feel conflicted about taking because the public perception of her is based on a lie.