5 Jamie Lee Curtis Movies To Watch After Halloween Kills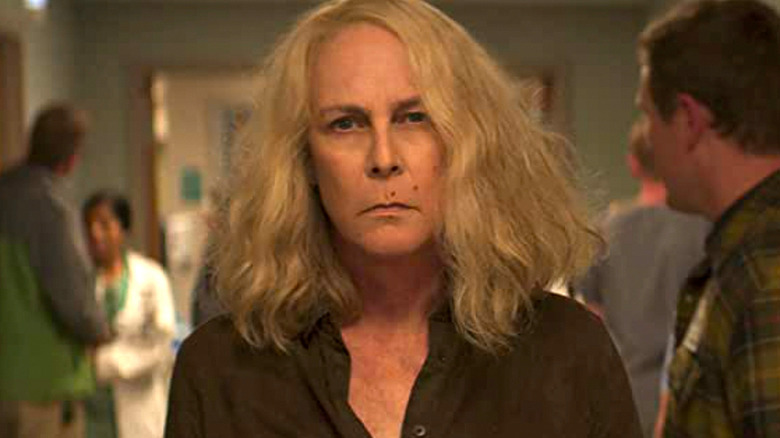 Universal Pictures
With "Halloween Kills" hitting theaters this week, Jamie Lee Curtis will be back fighting Michael Myers, and we're excited. The 2018 "Halloween" helped bring Curtis back into the spotlight, and was a huge hit in the process – its opening weekend performance was the best-ever for a film starring a lead actress over 55 years old. With that in mind, we're highlighting five memorable Jamie Lee Curtis films, and telling you exactly where you can watch them. It's just a little service we like to provide around here at /Film, because we care about you and want you to watch more movies. 
"Halloween Kills" arrives in theaters and on Peacock on October 15, 2021.
Halloween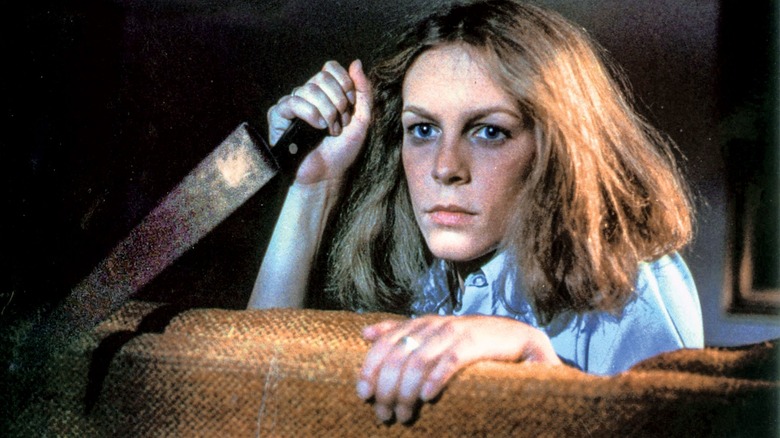 Compass International Pictures
Now Streaming on Shudder
Obviously, any list like this needs to include the original "Halloween." Jamie Lee Curtis was only 19 when she was cast in her feature debut as Laurie Strode, the virginal babysitter targeted by Michael Myers on Halloween night. Director John Carpenter knew that casting Curtis, the daughter of "Psycho" star Janet Leigh, would make for good publicity. But Curtis is also great in the role; she feels totally believable as a teenager just trying to make it through the night. 
Knives Out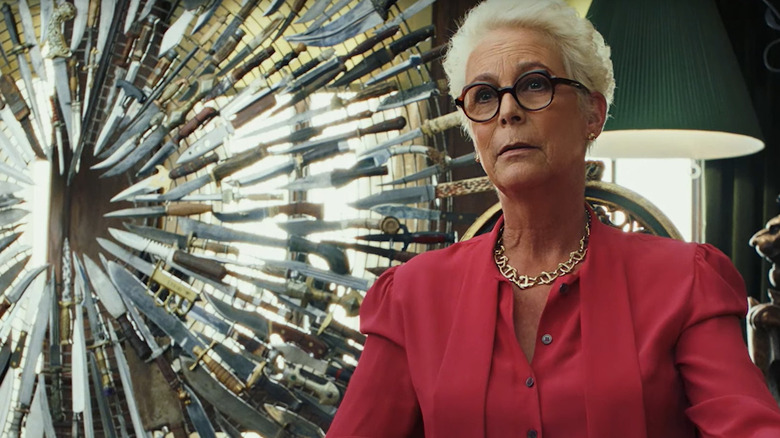 Lionsgate
Now Streaming on Amazon Prime Video
While Jamie Lee Curtis never went away, the 2018 "Halloween" seemed to give her career some new life. She followed that film up with "Knives Out," Rian Johnson's star-studded murder-mystery comedy. Curtis has to contend with the ensemble players here, but she steals the show with a funny, bitter performance (although there's a moment near the end of the film where her character is having a cigarette, and Curtis holds it in such a way that it looks like she's never once actually picked up a cigarette in her life). 
A Fish Called Wanda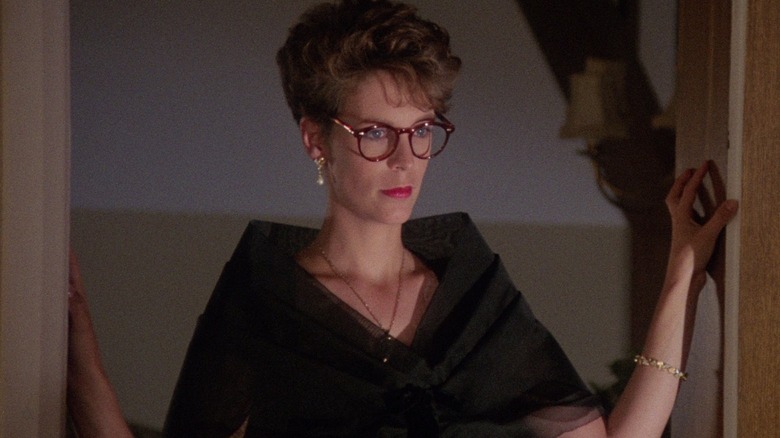 MGM
Now Streaming on Kanopy and Tubi
This hilarious comedy has Curtis playing a con artist who gets involved with a gang of thieves to pull off a diamond heist in the UK. But the job goes wrong, and one of the crooks gets busted – and hides the diamonds in the process. Curtis goes undercover to get close to the busted bad guy's lawyer (John Cleese) to find out where the diamonds really are. But the lawyer ends up falling for Curtis, and Curtis ends up falling for him, too. Which is kind of a problem, because Curtis is also dating a boneheaded psychopath, played by Kevin Kline (who won a Best Supporting Actor for the role). 
Blue Steel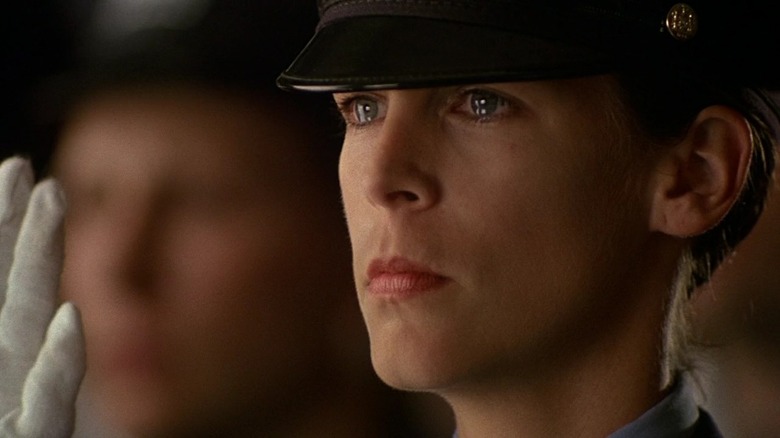 MGM
Now Streaming on Tubi
Kathryn Bigelow's strange, sleazy "Blue Steel" has Curtis playing a rookie cop who ends up shooting an armed robber. However, in the process, the robber's gun flies out of his hands and is found by a seemingly mild-mannered Wall Street trader, played by Ron Silver. Silver's character pockets the gun for reasons that are never fully explained – and this lands Curtis in hot water, since no gun at the scene makes it look like she shot an unarmed man. Meanwhile, Silver's character is slowly going insane, as if he's been possessed by the gun he stole. And just to further complicate things, Curtis enters into a relationship with Silver, unaware that he's got the gun (and he's using it to kill people).
Freaky Friday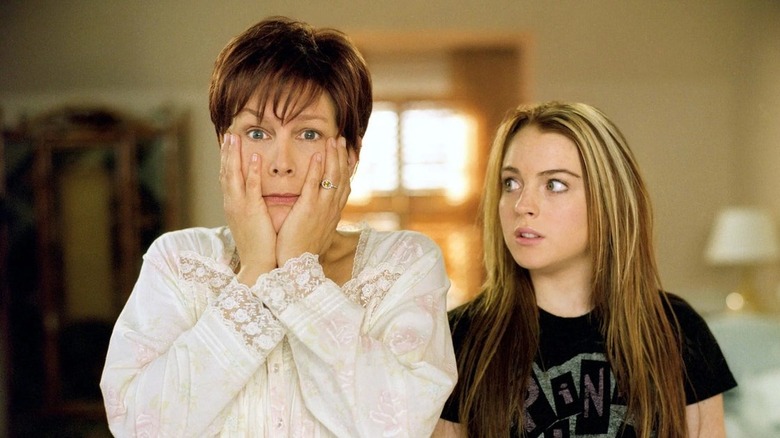 Disney
Now Streaming on Disney+
I really struggled with what the fifth entry on this list should be. My immediate choice was "The Fog," but I also thought about throwing in the absolutely terrible but still enjoyable sci-fi horror flick "Virus." Then I thought about "True Lies," but that's not currently streaming anywhere. Finally, I realized that if I didn't include "Freaky Friday" on this list, the millennials would come for me. And I can't have that. Leave me alone and stay off my lawn, you damn kids. So, anyway, here it is! "Freaky Friday"!  You know the deal: adult Jamie Lee Curtis swaps bodies with her teen daughter Lindsay Lohan. Hilarity follows!