Heart Of Champions Trailer: Michael Shannon Dials Down The Scary, Coaches A Rowing Team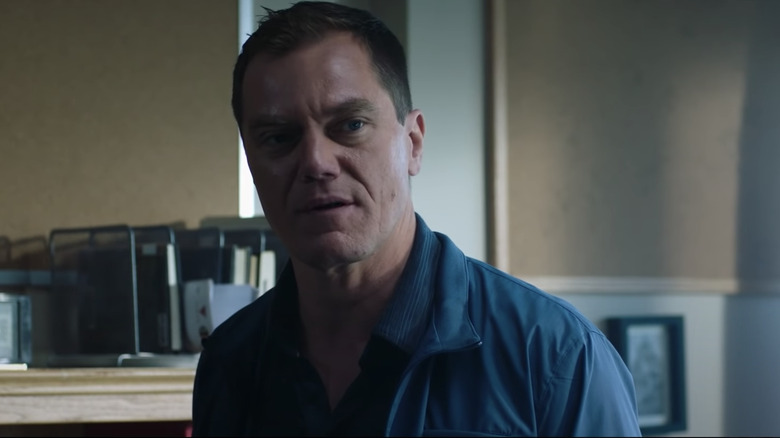 Vertical Entertainment
Another day, another sports movie coming for our feelings. This time around, we're ditching the basketball courts and soccer fields and heading out to the river with "Heart of Champions." The upcoming film sees Michael Shannon starring as a college rowing coach, dropping into their lives just after the team descends into turmoil. Finishing last in the national championship sends the team members spiraling, but Shannon's coach Murphy has arrived to turn things around.
Check out the first trailer for "Heart of Champions" below!
Heart of Champions
In the midst of all the rowing intensity, I realized that my knowledge of this sport begins and ends with the crew subplot in "The Social Network." And, believe it or not, at that very moment, bold letters in the trailer declared that "Heart of Champions" comes from executive producers Cameron and Tyler Winklevoss. 
Ah, yes. When reality and fiction collide — the very subject of the Facebook film's rowing subplot have now entered Hollywood. This movie would make a great subplot in Aaron Sorkin's "The Social Network" sequel, which he could (fingers crossed) be penning as we speak.
As for "Heart of Gold," that Winklevii rowing expertise might just pay off. Of course, the joy of any good sports movie (or show) isn't the game itself, but the characters who make you ache for a win in a game you barely understand. All we need are high stakes and their emotionally charged determination. 
Late in the trailer, a team member is asked if they ever get bored, rowing up and down the same river every day. All they offer is a very assured headshake, saying, "Boring? I could literally stay out there forever." 
The Heart of a Sports Movie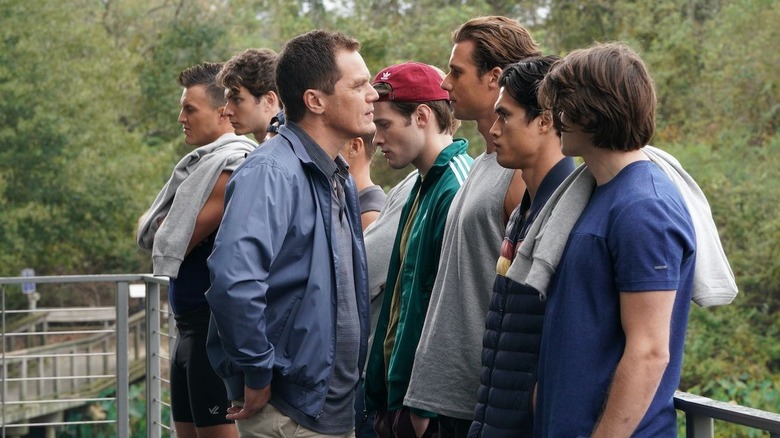 Vertical Entertainment
Based on the trailer, Michael Shannon's newcomer Coach Murphy is an Army veteran intent on transforming the status quo. He sees plenty of untapped potential in the team, especially in transfer student Chris (Charles Melton) who he taps as the new team captain. This undoubtedly pits him against Alex (Alexander Ludwig), the current captain trying to maintain his position under intense pressure from his father. But according to Murphy, his focus on strength loses sight of the key to succeeding: teamwork.
There have been countless sports dramas that follow these familiar beats: leaders butting heads, a new coach shaking things up, a budding romance becoming a distraction, pressure from parents, and, ultimately, the core problem of the team having to band together. But familiar isn't necessarily a bad thing. After all, sports movies thrive in their ability to grip those same heartstrings and tug real hard.
"Heart of Champions" arrives in select theaters on October 29, 2021. Check out the official synopsis below:
After finishing last in the national championship, a college rowing team descends into turmoil and constant infighting between team leaders Alex (Alexander Ludwig), Chris (Charles Melton), and John (Alex MacNicoll). A tough Army veteran, Coach Murphy (Michael Shannon), arrives at the start of the new season to transform the status quo and unlock their true potential. Using his experience and unconventional methods to help them overcome petty rivalries and personal challenges, Coach Murphy must inspire these young men to learn what it takes to be a team before they can be champions.